A New, Limited-Time Pop-Up Experience at the Terrace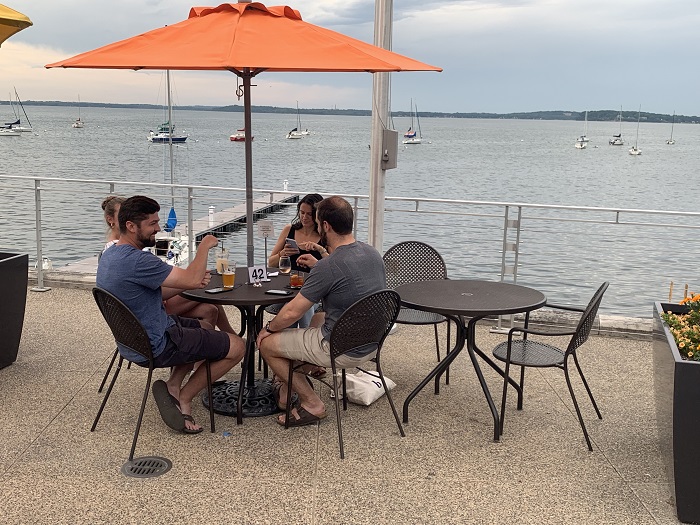 A new, limited-time experience is popping up this summer: the Terrace Pop-Up. Open Wednesday-Saturday from July 20 to Aug. 5, 4:30-10 p.m., the Terrace Pop-Up is a rare opportunity to secure your seats at the Shannon Sunset Lounge deck at our iconic outdoor dining and entertainment space, called the Memorial Union Terrace; we usually only offer Terrace seating on a first-come, first-served basis. Please do not make reservations for before July 20.
Your 90-minute reservation through the OpenTable app will provide you with guaranteed seats for your 90-minute reservation. The Shannon Sunset Lounge deck's chairs offer one of the best views of nearby Lake Mendota and other parts of the Terrace, giving you the perfect way to enjoy your summer night lakeside. While the reservation is free, there is a minimum purchase of one drink per person, selected from our exclusive menu of cocktails, beer, wine, fresh-squeezed juices, and sodas. Check out the menu here.

MAKE THE MOST OF YOUR VISIT
Bring Wisconsin Union Deliciousness to Your Pop-Up Reservation
Want to make the most of your reservation time? Visit our on-site dining options before you make your way to the Shannon Sunset Lounge, and bring your Wisconsin Union-made deliciousness to your reservation.
Our dining and hospitality curated a beverage menu specifically for the Terrace Pop-Up, and we've done research on food pairings to make for a delicious experience:
You are welcome to peruse our Memorial Union restaurants' menus here ahead of your visit: union.wisc.edu/dine/find-food-and-drink. Just don't forget to stop by and order from our restaurants before your reservation, and bring your menu items to your reservation, so you can spend every minute of your Terrace Pop-Up time taking in our lakeside paradise from your reserved seats.

Have an Experience for a Lifetime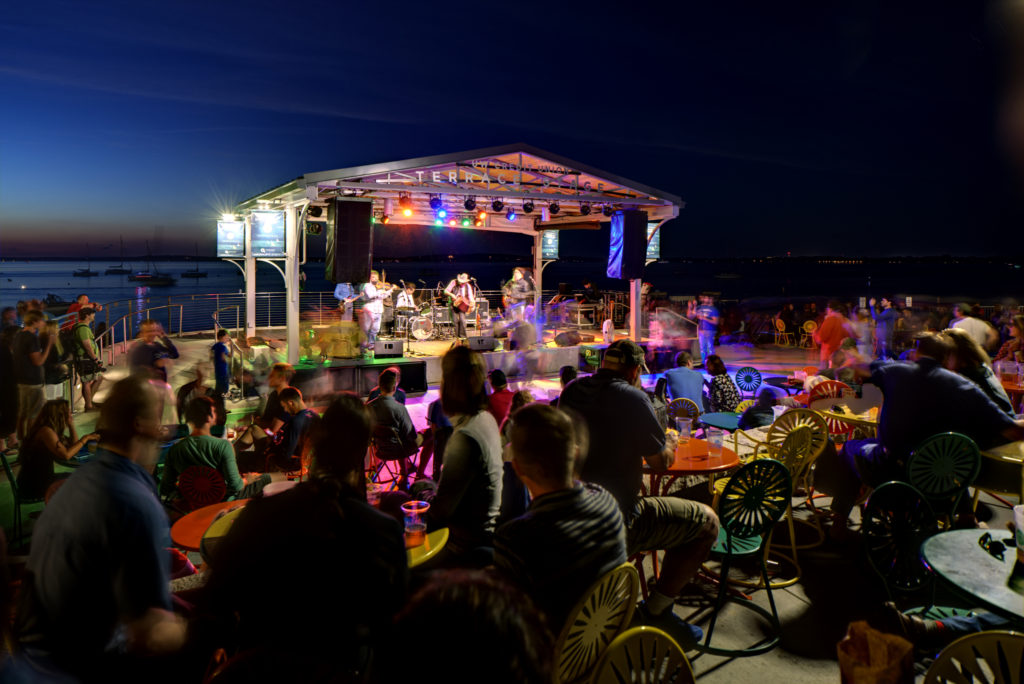 With events and activities happening practically every week of the year at Memorial Union, you can have an unforgettable experience for a lifetime when you combine your Terrace Pop-Up visit with Union events and activities. Here are some ideas to get you started in your plans:
For a full list of our events, visit union.wisc.edu/events.

Difference-Making Has Never Been More Fun
As always, your purchases, including those made during your reservation, will support Wisconsin Union student leadership opportunities and help make our spaces, events and activities possible. You'll be having fun and making a difference with your Pop-Up reservation. Make your reservation today.