Four Ways you Can Help Support Student Leadership and Experiences for a Lifetime
Despite all the changes of the past weeks, we are still here for you, creating events and activities and providing some services, such as pick-up dining options and Wiscard office hours. We treasure the opportunity to still serve you, create (online) experiences for a lifetime and provide student leaders with unmatched professional development opportunities.
We wish we could gather with you in-person, but, as you may know, our buildings are closed until further notice due to COVID-19. We know that temporarily closing our buildings, markets and cafes was the right decision for your health and safety and for that of our team members.
What you may not know is that we, unlike many other university departments, do not receive tax dollars. This means that we rely on you, our incredible supporters, to make what we do possible through your purchases and donations. Some of you have reached out asking how to continue to support student leadership and our work during these unprecedented times. Below are some ways to help ensure that we can continue our more than 110-year tradition of service, education, fun and learning. We are immeasurably grateful for your support and will continue to work every day to earn it.
Order Meals To-Go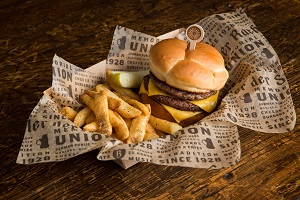 Among the usual clamor of der Rathskeller, the tantalizing fragrance of mouthwatering burgers and the scent of freshly baked pizzas in nearby Strada intermix in a chorus of flavors. Food and beverages are an essential part of the Wisconsin Union experience, and through online ordering your Union favorites continue to be available even during our buildings' temporary closure.
You can order some tastes of Memorial Union and Union South through Grubhub from many of our dining options, including Peet's Coffee, der Rath and Strada: union.wisc.edu/dine.
Shop the Terrace Store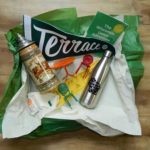 Missing the Memorial Union Terrace? We are, too! Consider purchasing your own red or white Terrace chairs to create an at-home Terrace experience until we can join with you in-person for the real deal. A full array of Terrace merchandise is available through our online store here: terracestore.union.wisc.edu.
Looking for the perfect gift for your grad? Check out our brand new, limited-time Terrace Grad Packs (with some awesomely discounted Terrace merch) here.
Give
Without the generosity of friends and alumni, we simply could not do what we do. We make a difference thanks to you. If you can give back, we hope you'll consider supporting our tradition of student excellence and the continuation of all that we do.
To help illustrate the importance of your gift, we want to give you a look behind the scenes of the music, theater, outdoor recreation and other types of events you may have enjoyed with us. In the included video, past Wisconsin Union President Iffat Bhuyian '18 shares her first-hand experience as a leader in the Wisconsin Union Directorate (WUD), our student programming and leadership board. WUD plans, implements and promotes most of our more than 1,000 events each year. Throughout their time at the Union, they can learn about a wide variety of fields, including marketing, business management, accounting, and more. A gift to the Union is a gift of leadership and learning for University of Wisconsin-Madison students.
More information about giving opportunities is available here: union.wisc.edu/get-involved/donate.
Share this Story
We are sympathetic to the challenging financial situation that COVID-19 created for so many of our members and guests. If you cannot support us through purchases or giving, simply sharing this story on your social media accounts would be greatly appreciated.
And, if you are struggling with food insecurity right now, please check out information here about how to pick-up boxes of pre-packaged, free food at Union South.