Behind the Scenes at the Union: Dawn Dever, Shining with Positivity and a Dedication to Membership
Wisconsin Union Membership Manager Dawn Dever absolutely radiates positivity and warmth. She cares deeply about her work and the people we serve at the Wisconsin Union, and it shows in everything she does, from the details she puts into member-exclusive events to the thoughtful, personal way she responds to every member's questions. With more than 120,000 lifetime Wisconsin Union members and thousands of annual members, that can sometimes be a tall order. But you will always find Dawn shining with gratitude and kindness, celebrating each and every member relationship and every opportunity she has to make members' experiences special.
The Wisconsin Union has been a membership organization from its very start. Dawn is continuing this more than 110-year tradition of inviting all 18 and over, including those with no University of Wisconsin–Madison affiliation to join the Union and make the most of annual and lifetime membership benefits. From discounts on experiences to free room reservations for personal, invitation-only gatherings, Dawn works to ensure the continued value of membership. We asked Dawn about membership and her experience as the Union's membership manager. And this is an interview you don't want to miss, as she shares tips on making the most of Union membership.
Tell us about Wisconsin Union membership and why it's an important part of the Union experience.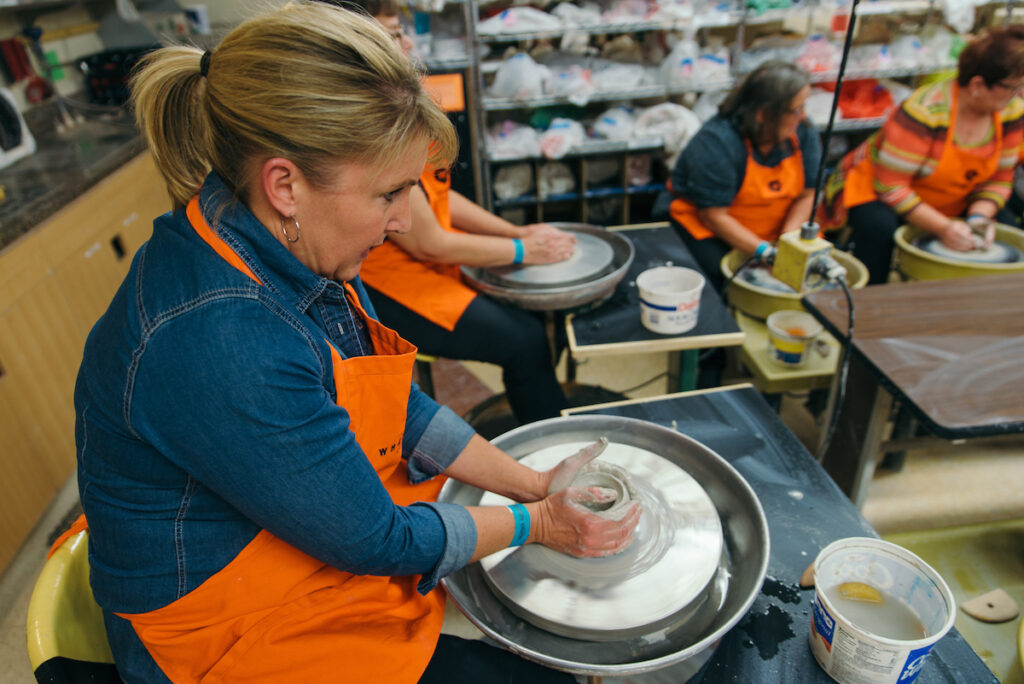 Membership dollars heavily support the fabulous programming that members enjoys all year long, so when you hear that great music on the Terrace in the summer, you can give yourself a hand, too, for being a part of providing it.
What is something you think people would be surprised to learn about Wisconsin Union membership?
It's really affordable! A lifetime membership is only $275 – that's what you'd pay at a lot of athletic clubs for just a year. And it starts as low as $55 for a year, with each year's purchase accruing toward a lifetime membership.
What is a lesser-known perk of membership?
The ability to reserve meeting space for private events, including weddings if you're a lifetime member! Reserving a space for a family birthday party or anniversary celebration and, doing so for free, can save you way more than the cost of the membership. And then you can use the Union's outstanding catering service. The food they produce and the expertise of our events staff makes it easy to look like a rock star to your family and friends.
What is one annual Wisconsin Union event, activity or event series that you think is can't-miss for Wisconsin Union members?
The summer Taste of the Terrace events. They were new last year, and the event series got even better with each event we held. I'm really excited about this summer's events. Our catering staff gets the chance to really shine in the items they come up with, and guests get to try lots of beverage and food pairings. This year, we'll be up on the Tripp Deck, which provides a great view of Lake Mendota and our outdoor entertainment and dining destination the Memorial Union Terrace.
What do you think is the most underrated Wisconsin Union experience that members should check out?
It's impossible to limit my response to one experience. Being a member lets you try everything! At our building Memorial Union, you can experience outdoor activities through Outdoor UW, music and performing arts events through the Wisconsin Union Theater, and art projects at Wheelhouse Studios. Plus, at our other building Union South, you can try climbing our indoor rock wall and bowling at Sett Recreation.
What is your favorite member experience so far as part of your Wisconsin Union role?
That's a tough one, as every event gives me the opportunity to meet our awesome members. The Union has played a significant role in so many of their lives, and it's so fun to hear those stories.
Why should someone become a Wisconsin Union member?
To me, it's a legacy thing – membership dollars support the programming, the programming brings in guests, and guests get a bite to eat or a beverage, which provides greater financial strength for the Union to continue to maintain and improve the facilities so more people can join and enjoy what we offer. It's a circle of life. If you love this place, and you come enjoy what we have to offer, become a member!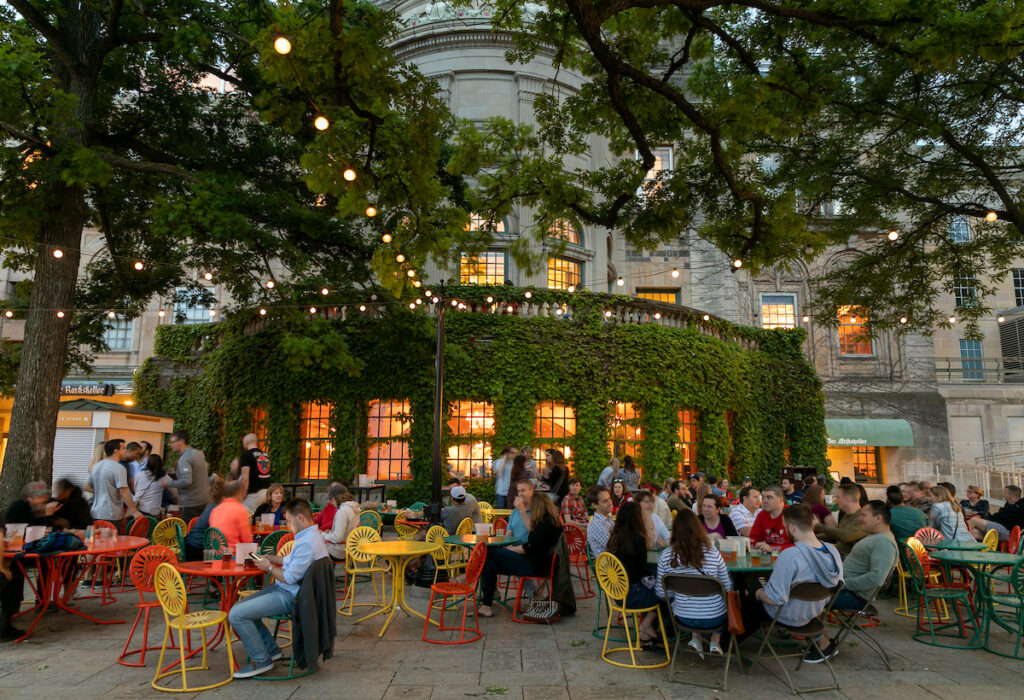 What would you like to say to our 120,000 members and thousands of annual members?
Thank you! Serving you, providing you with great experiences, and promoting membership, so new folks can enjoy it all is the best job ever!
What does it mean to you to be part of a more than 100-year membership tradition at the Wisconsin Union?
I'm a lover of history and of stories, and I get both being a part of the Wisconsin Union. This is an organization that is a century old and yet it is so young and vibrant! Having students planning programming, I'm exposed to artists I'd probably never see otherwise. And at the same time, I get to hear from people whose membership cards were signed by the first Director, Porter Butts, and meet folks who met their life partners here. It's a special place and I'm honored to be a part of seeing it endure long into the future.
Wisconsin Union membership is a click or phone call away. Click here, or call us at (608) 262-2263. For a limited time, when you buy a $55 annual membership, you will receive a free brat from the Brat Stand at the Terrace AND a $100 perks pack of Wisconsin union experience offers. Know of or are a new UW-Madison graduate? New grads are eligible for a lifetime membership for just $50 for a limited time! A Wisconsin Union membership is a great graduation gift. 
The Wisconsin Union is a 501(c)(3) organization, which means your donations to the Wisconsin Union, annual or lifetime membership payment may qualify as tax deductions. Please consult your tax advisor for verification that your donation meets tax deduction criteria, as the Union does not provide tax guidance.