A Time for Badgers and Badgers-at-Heart to Support Student Leaders: Day of the Badger
There are times that test leaders' strength, resilience and fortitude, a time when every act of kindness means more than ever; COVID-19 is one of those times. The students of the National Pan-Hellenic Council (also known as the Divine Nine) and the Wisconsin Union Directorate rose to the challenges of the pandemic and proved their dedication to making a difference, learning, community-building and leading. Each year, we highlight efforts with which you can help make a difference through your financial support during an effort called, Day of the Badger. This year's Day of the Badger will take place April 6-7, and we present to you two funds for consideration: the Divine Nine Garden Plaza Fund and the Wisconsin Union Student Leadership Support Fund. 
The Divine Nine is a Greek council that includes nine historically Black fraternities and sororities. At the University of Wisconsin-Madison, this includes Alpha Kappa Alpha Sorority, Inc.; Alpha Phi Alpha Fraternity, Inc.; Delta Sigma Theta Sorority, Inc.; Kappa Alpha Psi Fraternity, Inc.; Phi Beta Sigma Fraternity, Inc.; and Zeta Phi Beta Sorority, Inc. Together, they along with the Student Inclusion Coalition are working to raise funds for the Divine Nine Garden Plaza. The Plaza will be historical markers that serve as a permanent landmark near 333 East Campus Mall. This project aims to forever honor the achievements, contributions, presence, and history of the Divine Nine at UW-Madison. Even during times when COVID-19 changed how communities can come together, the Divine Nine persevered to build fellowship and serve the community. Your gifts to this effort will help foster inclusivity on campus and acknowledge the Divine Nine's important contributions and presence at UW-Madison. Click here to support this project.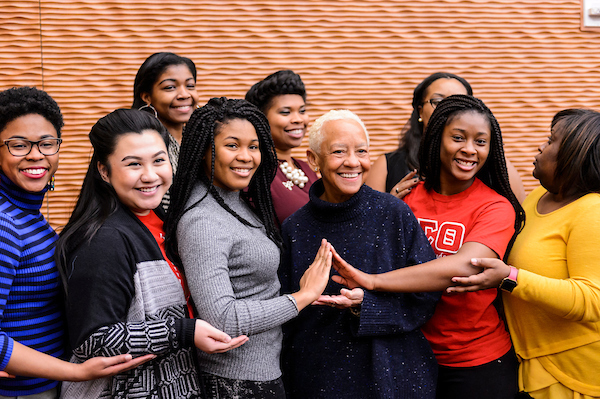 The student-led Wisconsin Union Directorate WUD) also continued to make a difference on campus during the pandemic. WUD, a programming board, creates thousands of mostly free events each year and offers hands-on student leadership opportunities. Some of these events you may have even attended, such as a concert at the Memorial Union Terrace or a film at Union South's Marquee. This year, the students had to be more creative than ever. Instead of film showings at Union South, they hosted online screenings. Instead of in-person discussions in Shannon Hall at Memorial Union, they hosted live, online discussions with thought leaders. They provided more ways than ever for people to connect, learn, and grow. The students of WUD need your help to continue this work through gifts to the Student Leadership Support Fund. Your gift provides immediate support for student leaders and the work they do. Click here to support WUD student leaders.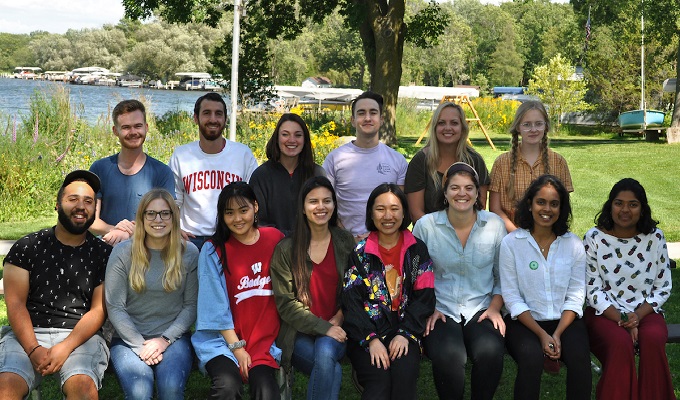 Your act of kindness in giving to support the Divine Nine and the Wisconsin Union Directorate means more than words can express to these students. Your gift demonstrates to them that there are people out there who believe in them and their work. Please mark the Day of the Badger dates, April 6-7, on your calendar, and consider donating to these funds during this time of giving. If you can't give, we hope you will encourage others to give and will share this story on your social media accounts. Let's show these students the kindness of Badgers and Badgers-at-heart. You can bookmark the Wisconsin Union and Divine Nine Day of the Badger pages, and visit it April 6-7 to donate during this special giving time. You are just a few clicks away from making a big difference during Day of the Badger.