All to Do with a Day at the Terrace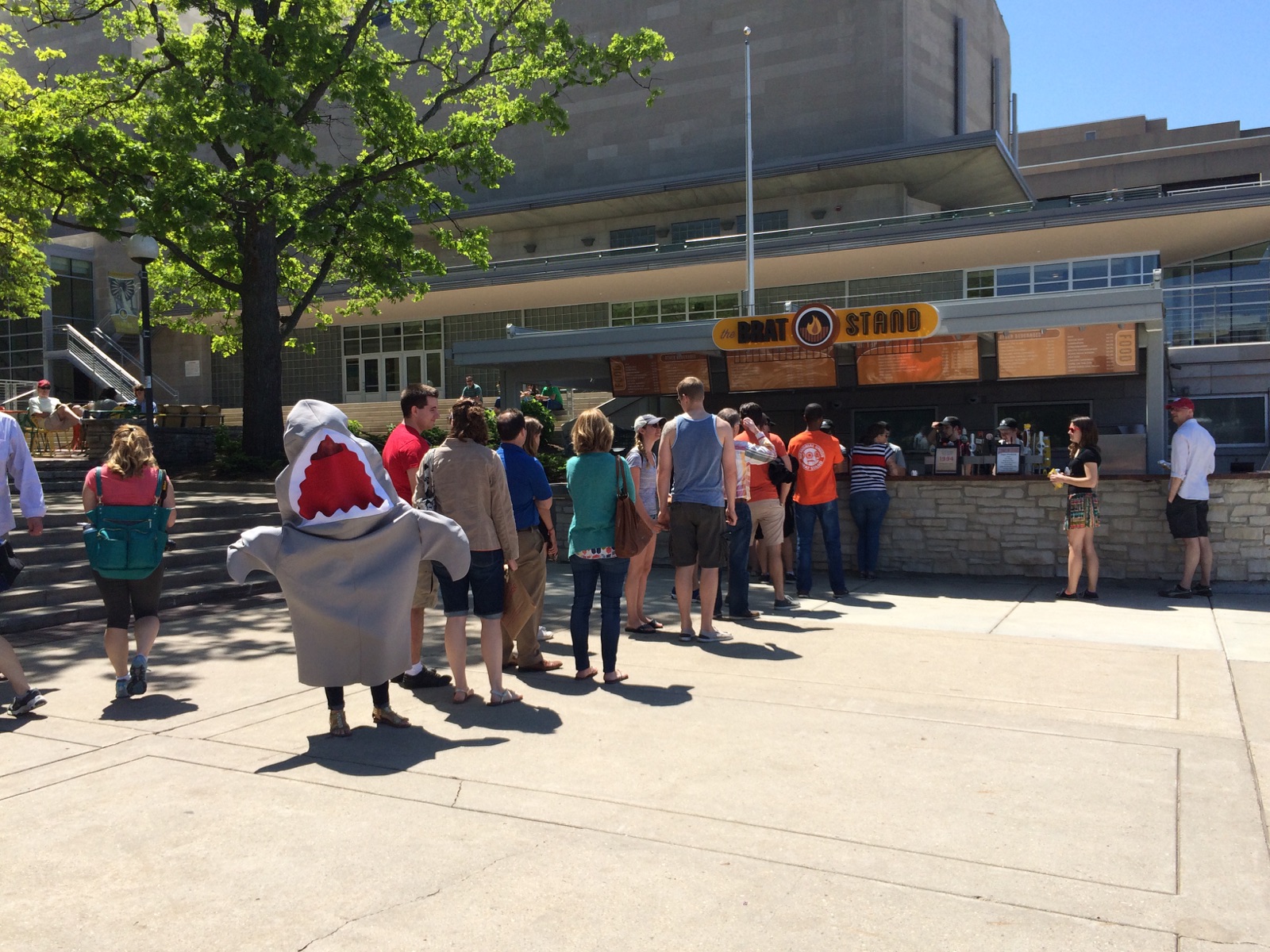 At one point we've all found ourselves at the Terrace, wishing we could spend the whole day there. Fortunately, that's easier than you think. With the help of our fishy friend Union Shark, Terrace Views has curated an entire day of activities to take advantage of on the Terrace so there's never a dull moment.
Morning: Grab a Cup of Coffee from Peet's Coffee & Tea and Explore Your Surroundings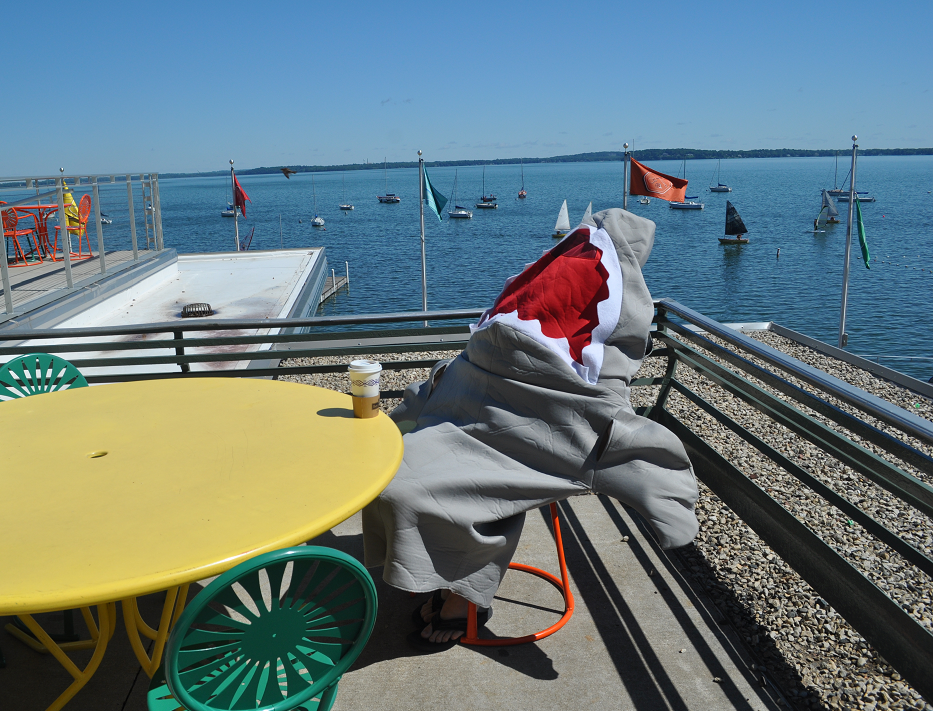 There's something special in the air during the mornings at Memorial Union. The Terrace is perfect to share with friends, but also for relaxing on your own. With the Lake Mendota waters calm, grab some coffee from Peet's Coffee & Tea and take in the gorgeous lake views. After strolling around, you might find a part of the Union you never knew existed! Union Shark gets his morning jolt at the Upper Sunset Deck.
Mid-Morning: Join the Buzz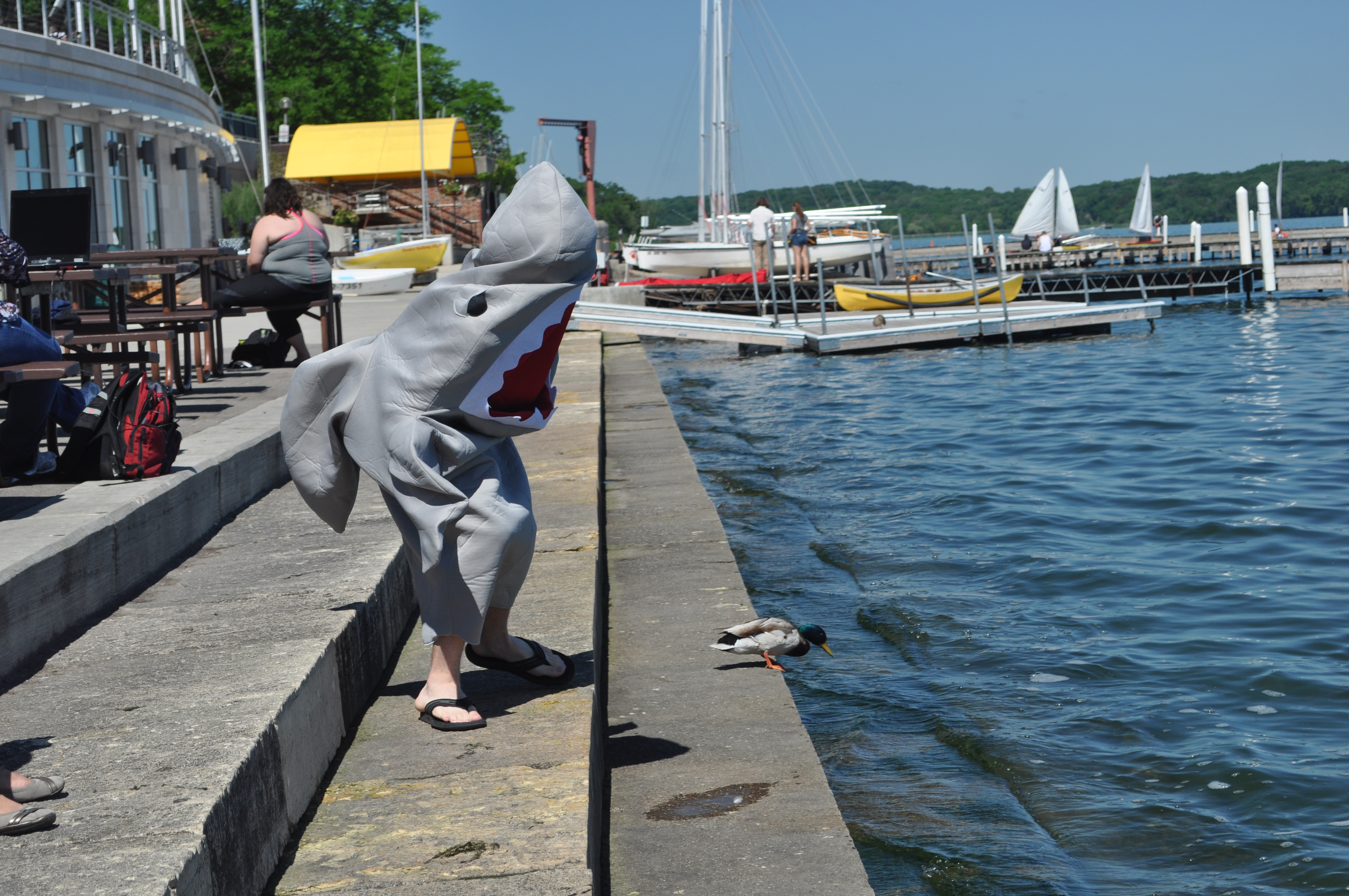 There's never an unhappy face at the Terrace, so why not talk to a couple of them? One of the best activities at the Terrace is pulling up a sunburst chair and chatting with friends, whether they are students, locals or visitors. Union Shark can make new friends, so can you!
Mid-Day: Swim, Sunbathe, Splendor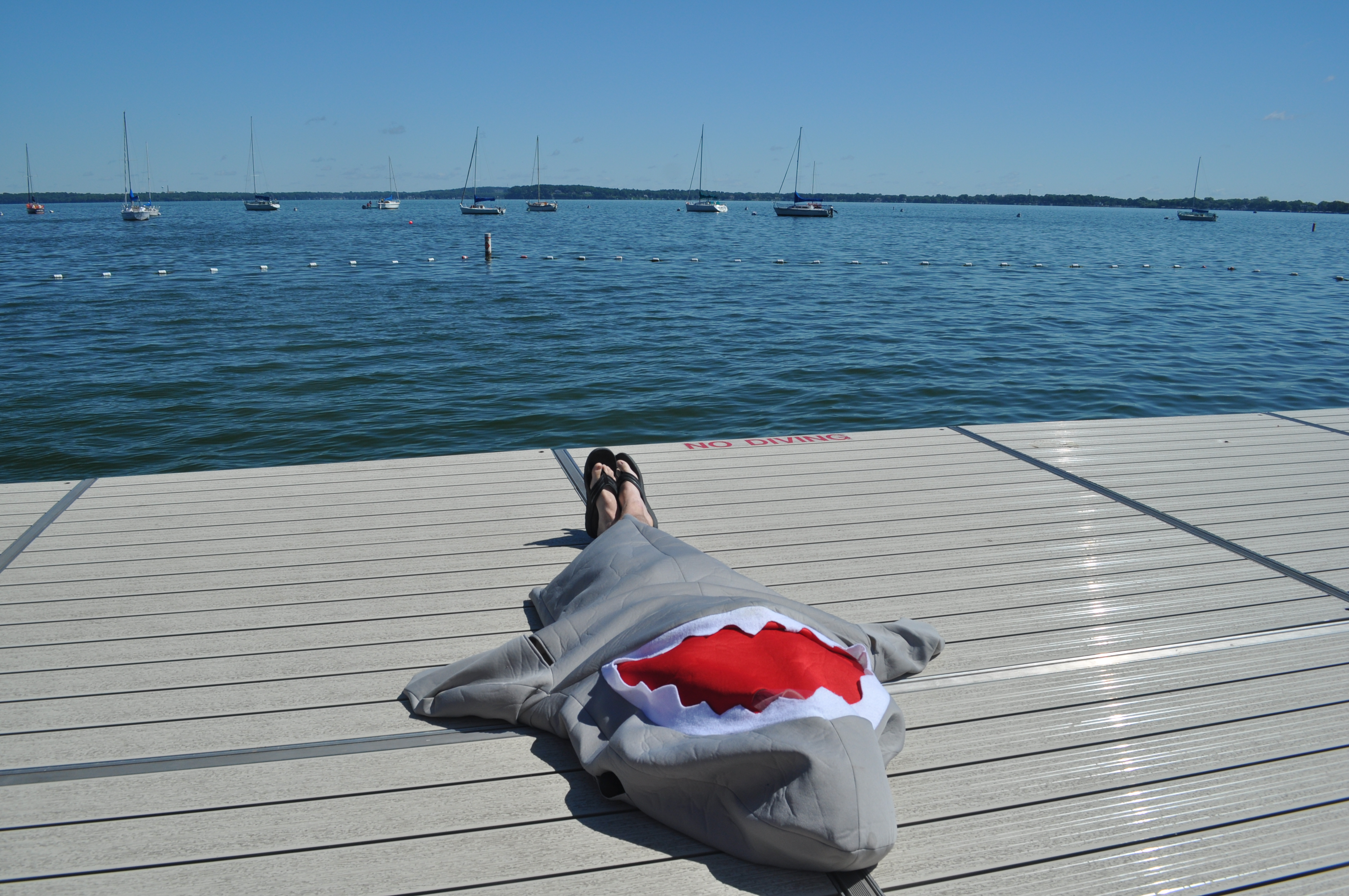 Lake Mendota is a prime spot to cool off on a summer day. Doggy-paddle a couple of laps in the swimming area near the Terrace, then dry off and soak in some rays on the docks! Sharks need to keep moving to survive, but even that's not stopping Union Shark from relaxing.
Lunch: Ice Cream & Grilled Goods at your Grip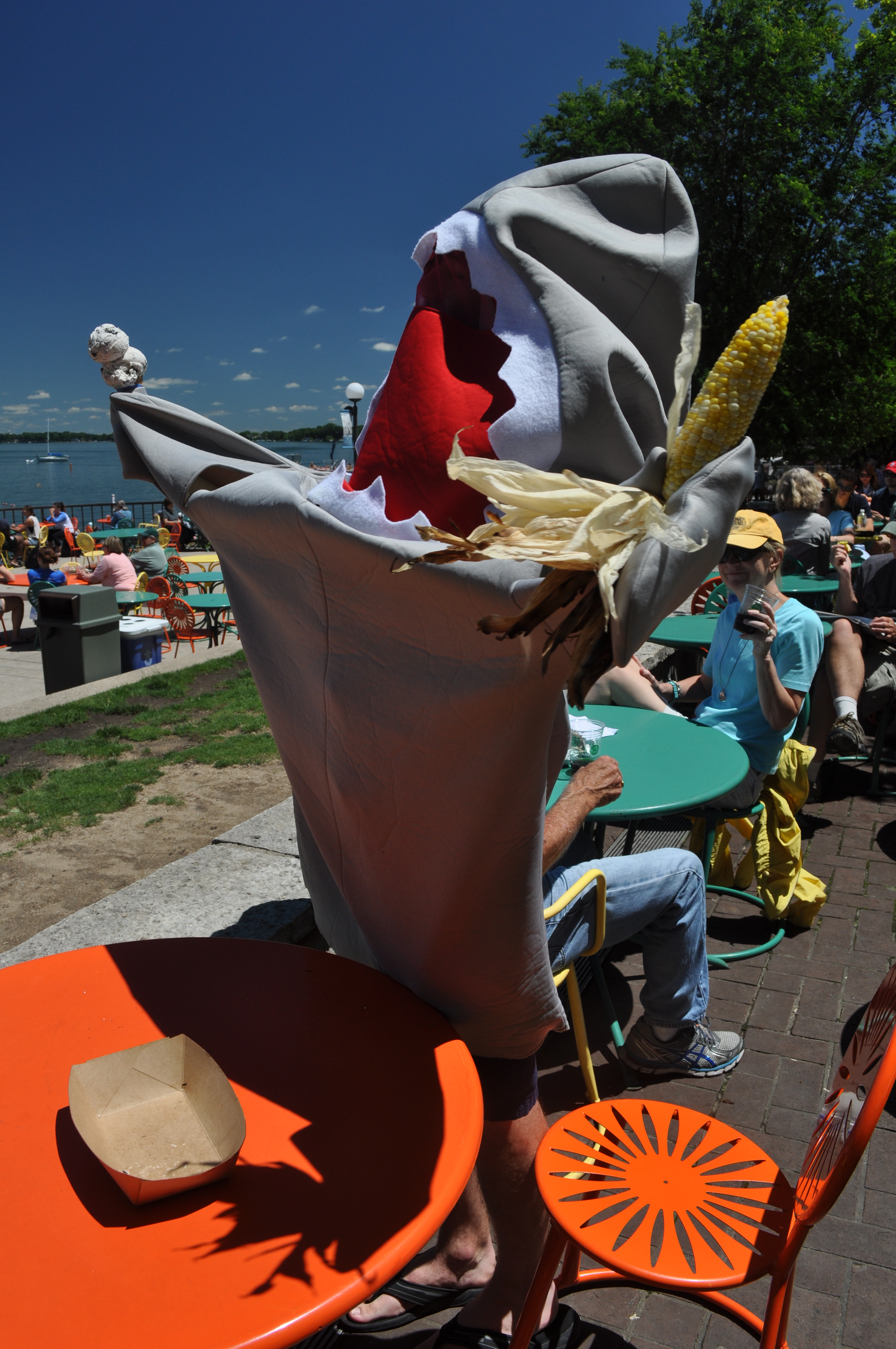 After swimming, socializing and sunbathing, you're going to be hungry. Looking for something substantive? The Brat Stand will lure you in with its variety and classic grill smell. Looking for something sweet? Grab a refreshing cone of Babcock ice cream from the selection of flavors offered daily. Union Shark's taking a break from fish to indulge in some corn on the cob.
Afternoon: Opt into Outdoor UW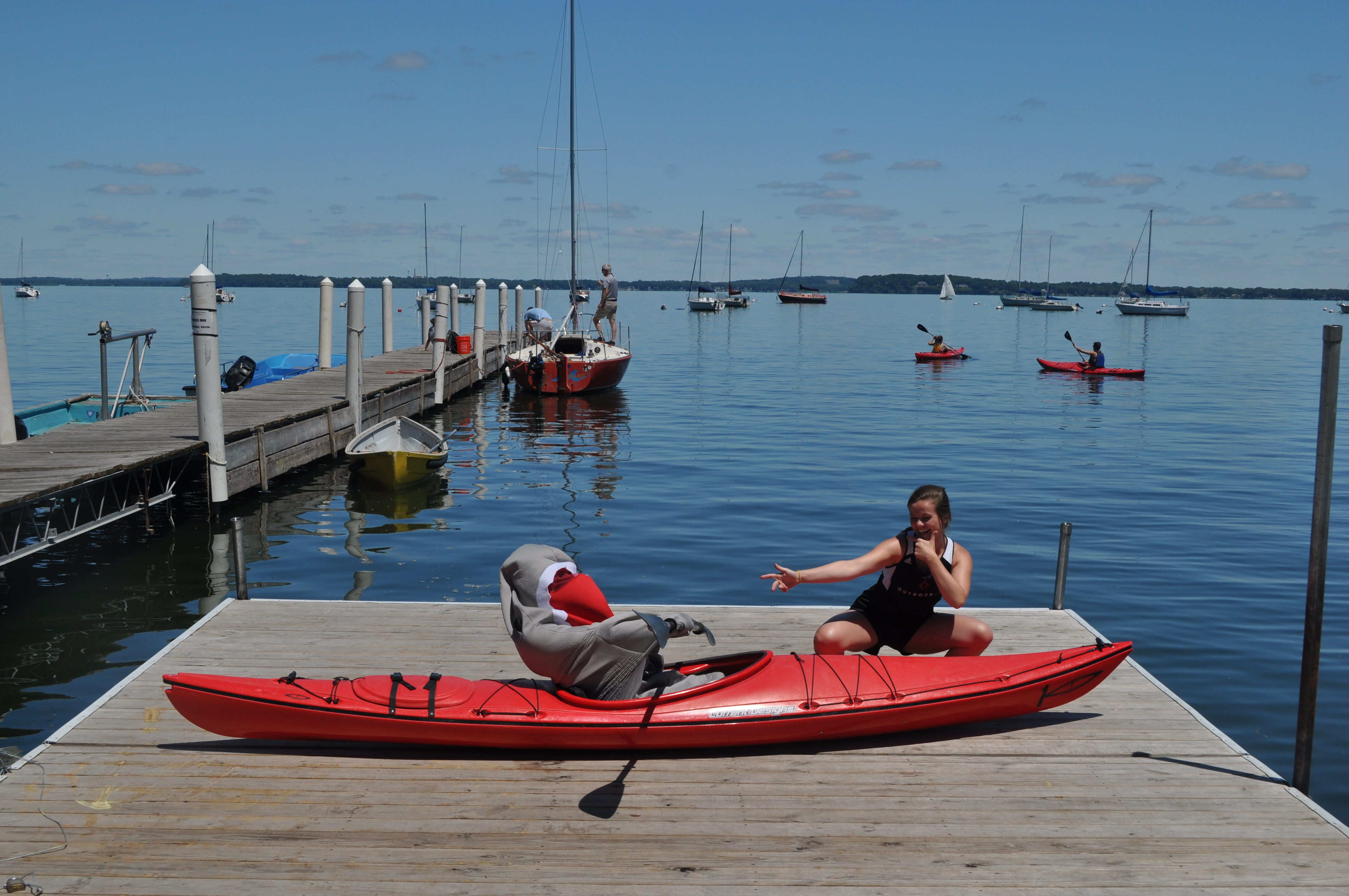 Union Shark is a special breed of fish that loves to kayak! Even though it's great to be among crowds at the Terrace, it's just as fun to watch them from afar. Experience is not necessary, as Outdoor UW staff can get you fully equipped on a paddleboard, kayak or canoe. If you have time, commute your kayak over to picnic point for the ultimate short-term getaway.
Evening: Timeless Terrace After Dark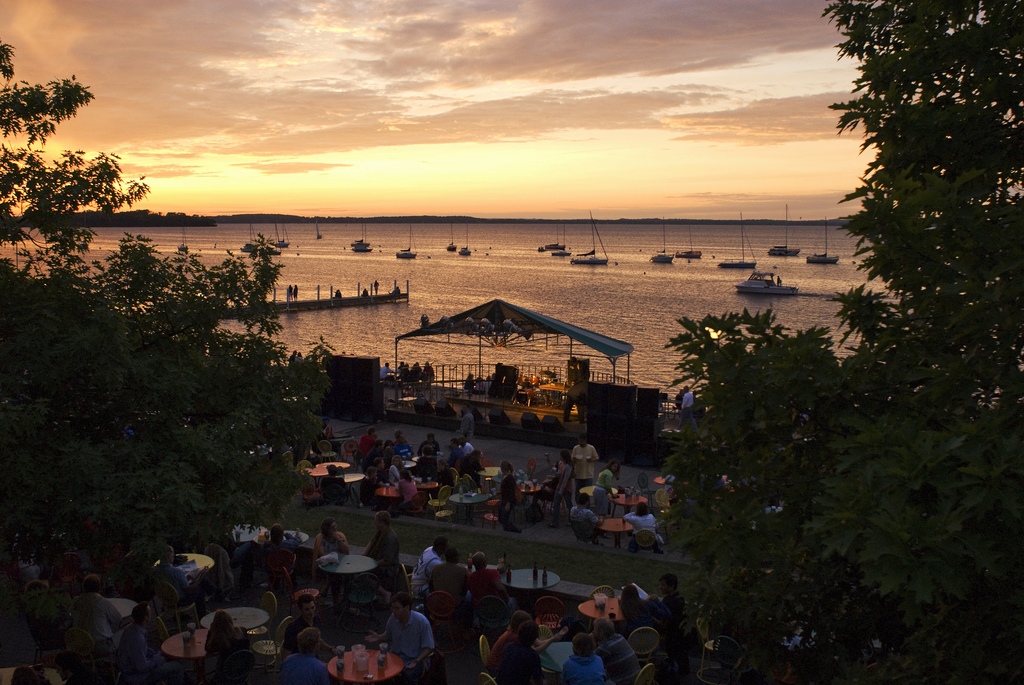 Still craving more time at the Terrace? All you have to do is sit tight in your sunburst chair and wait for the UW Credit Union Summer Stage to come alive. Every weeknight features a new show, with WUD Film screening movies every Monday and WUD Music populating the rest of the weekly lineup with a lively variety of acts.
Morning After: Repeat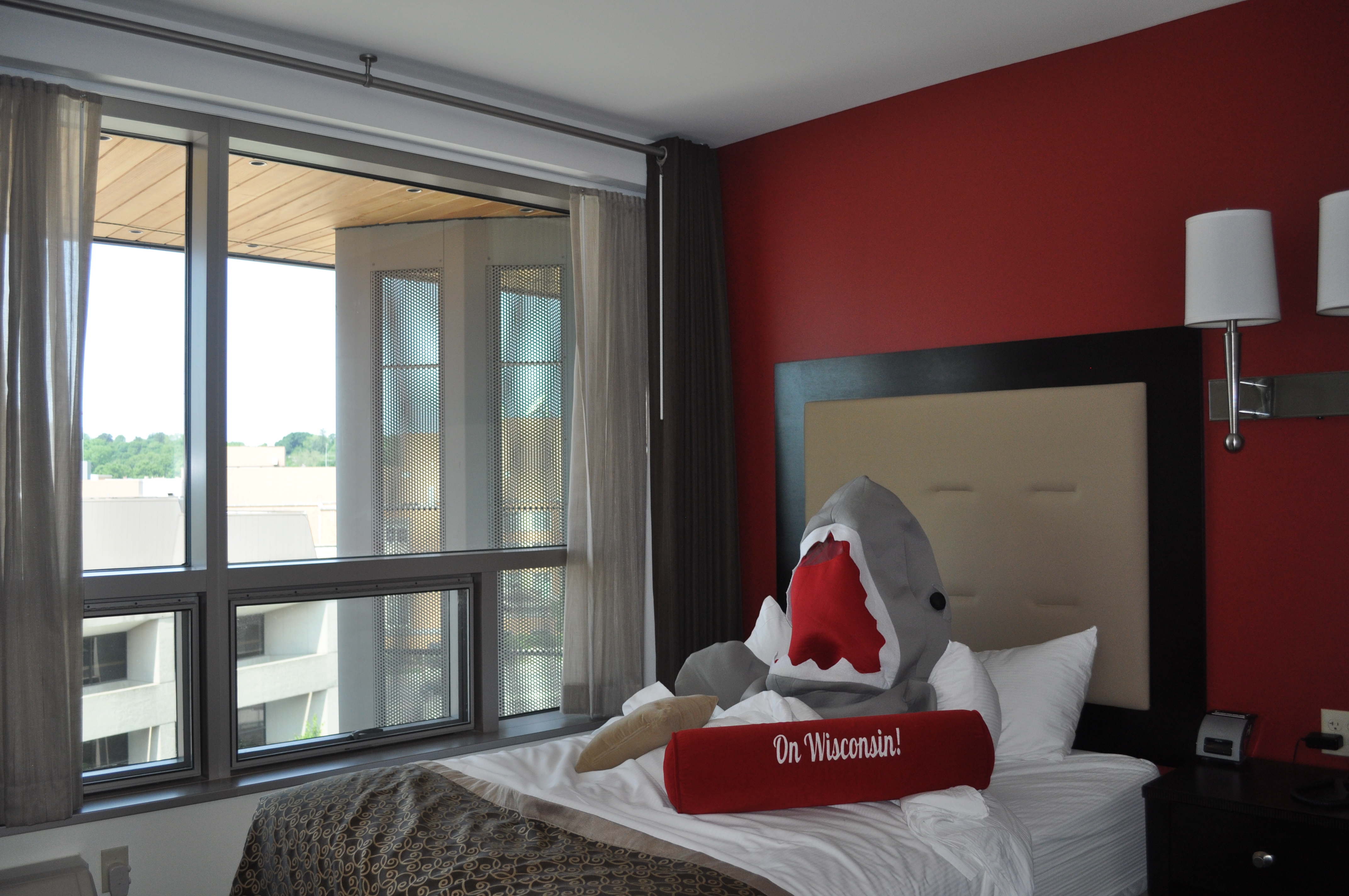 Because why would you want to do anything else?
What are some of your most memorable Terrace moments? Let us know in the comments section below!