Students, Lead at the Wisconsin Union (and Get Paid to Do It!)
Looking for the perfect leadership opportunity? Students, now is your chance! Applications for 2023-2024 Wisconsin Union Directorate (WUD) officer and director positions are now open.
WUD is made up of 11 student-run committees and 6 outdoors clubs, who plan and oversee the management of most of the beloved events and activities you've taken part in at Memorial Union and Union South.
Free blockbuster films at the Marquee Cinema in Union South? Those are thanks to the WUD Film Committee.
Iconic speakers like Bill Nye and Chelsea Manning? Courtesy of the WUD Distinguished Lecture Series.
Weekly open mic nights and free music performances? All the credit goes to the WUD Music Committee.
We could go on and on – free semesterly magazines from the WUD Publications Committee, low-cost alternative spring break trips and annual service opportunities from the WUD Alternative Breaks Committee, renowned artistic performances chosen by the WUD Performing Arts Committee, cooking workshops with the WUD Cuisine Committee, free art exhibitions selected by the WUD Art Committee… Whoops, there we go again!
But you get the idea – whether you may have known it or not, the odds are that you've enjoyed an event or two managed by one of the many outstanding WUD committees!
And now's the time to get in on the action. You don't need to have prior WUD experience to apply – you only need to be a current UW–Madison student in good academic standing.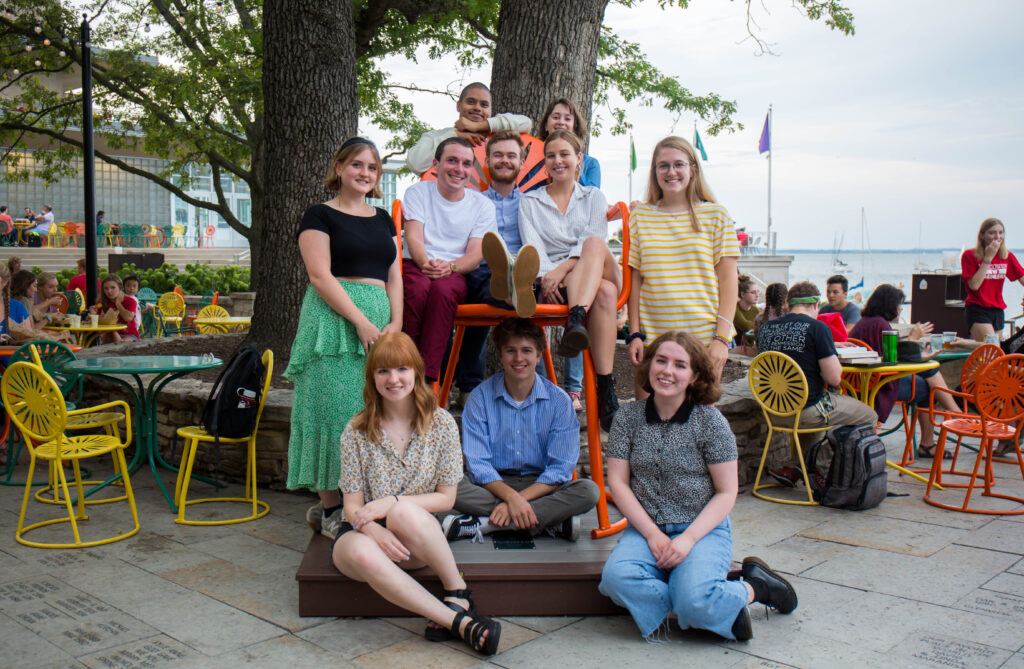 Did we mention that you get a stipend as well for your dedication and hard work? That's right, you get paid to create fun! WUD officers – president, vice president of internal relations, vice president of external relations, and vice president of resources and operations – get an academic stipend for 80% of their in-state tuition. The eleven WUD committee directors – the leaders of each student-run committee – receive a 60% academic stipend.
But don't just take our word for it – we'll let you hear it straight from Saehin Kim, 2022-2023 WUD vice president of external relations. This past academic year, Saehin has overseen promotional campaigns, assisting with committee member recruitment and event outreach, worked on marketing strategies, and more.
"WUD has given me a lot of opportunities to challenge myself and learn something new," Saehin says. "I have been able to get out of my comfort zone through this role and expose myself to different ideas and grow a lot. WUD is a place where you can meet people who share different values and you get inspired by them! Since each committee is so different, there is room for creative collaboration that other organizations have not done before, and I love promoting those creative events."
Saehin's experience at WUD began as a WUD Cuisine Committee member, later serving as the associate director of marketing for the WUD Global Connections Committee before then working her way to her current position. She strove for an officer position in hopes of helping create more inclusive spaces for the diverse needs of the student community.
"With my background as an international and transfer student, I've experienced some challenges to find my place or really feel like I belonged in Madison," Saehin says. "Through this position, I wanted to bring new views and ideas for WUD events and programming that can make more individuals feel included."
She says she feels she not only has had fun leading WUD, but has seen herself grow from the experience too.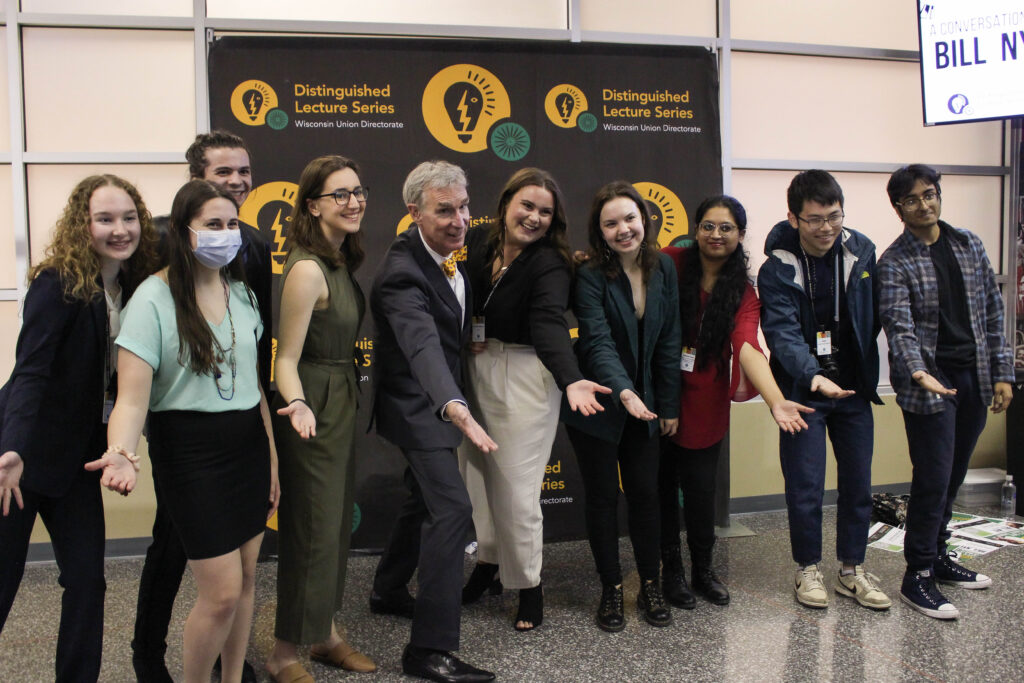 "I was never confident in public speaking due to my language barrier," Saehin says. "Being the vice president of external relations has given me lots of opportunities to lead different meetings, give presentations to different student groups, and share our campaign to the directors or committee members. Managing 11 committees that have different purposes and goals also has allowed me to improve my leadership skills."
What distinguishes the WUD experience from other leadership opportunities, she adds, is the space for creativity, brainstorming, and agency that WUD student leaders have to choose, plan, and execute events or activities to serve the community.
"It is a fun environment where you get inspired by passionate people who plan something new every week," Saehin says. "This is a great opportunity to gather people who share similar interests with you and to execute all the cool ideas you have!"
Are you ready to apply? Officer position applications are open until Feb. 10 at 5 p.m., and director position applications will close March 9 at 5 p.m. Film and music summer coordinator position applications also close March 9 at 5 p.m.
Before applying, check the list of mandatory attendance requirements, as well as the responsibilities of desired position(s), to ensure the position aligns with your schedule and availability.
Applications for associate director positions within each WUD committee will open later this semester.
To apply, hear more from WUD committee members, or for more information on individual WUD officer and director positions, visit union.wisc.edu/get-involved/wud/applications/.