Leading the Union: Women at 150
Here at the Wisconsin Union, we are honored to have incredible women among our team, from our student leaders to our full-time staff. In celebrating the 150th year of women receiving degrees from the University of Wisconsin-Madison, we want to recognize some of the many amazing women who make all that we, at the Union, do possible.

This year, women will serve in all of the Union student officer positions: Wisconsin Union president, vice president of external relations and vice president of internal relations.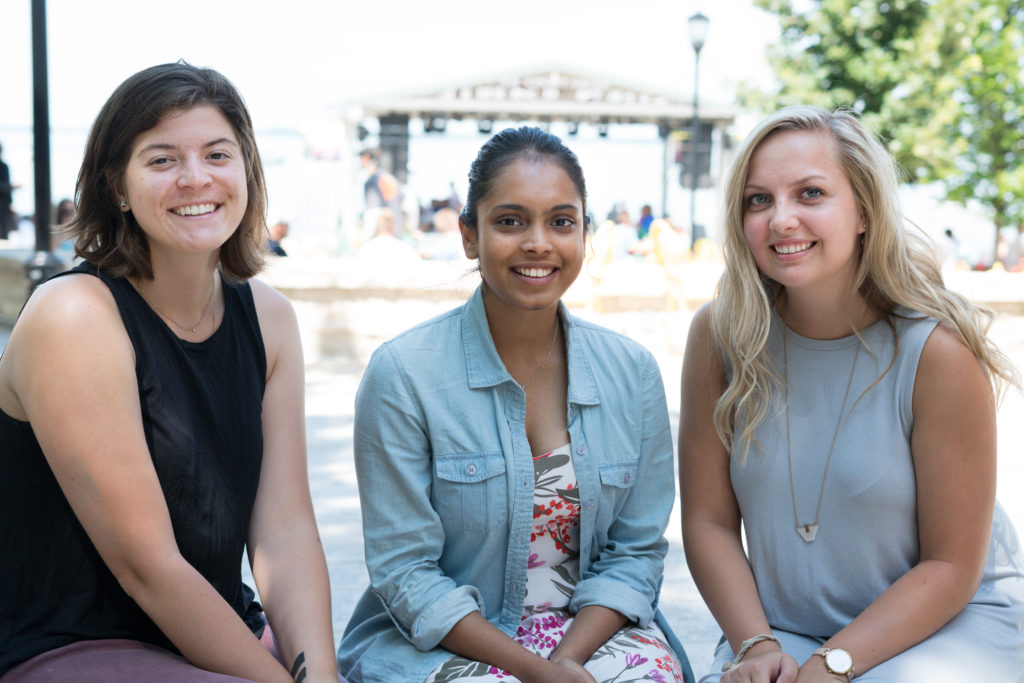 Wisconsin Union President Tanvi Tilloo graduated from Middleton High School in 2016 and feels attending UW was a "no-brainer" for her — it's a world-class university right in her backyard.

Tilloo's successes at UW are striking, from double majoring in economics and math while also earning a certificate in German to registering more than one thousand Madison-area voters in 2016 as a coordinator for Wisconsin Public Interest Research Group's Student Voter Project.

Tilloo became involved in the Union through the Wisconsin Union Directorate (WUD) Society and Politics Committee her freshman year, eventually advancing to the position of associate director and later the director of the committee. This academic year, she brings her skills learned through her years in WUD to the Union's governing board Union Council.

"I am hoping to work with my co-officers to help the directors of WUD have a meaningful year and make it easier for them to become student leaders," Tilloo said. "I know that I am working with a great group of people and that I will put in my best to have the most fun and learning happen in my position."

Another vital member of the Union team is Vice President of External Relations Alison Hovind. Hovind, a double major in economics and retail and consumer behavior, finds time to enjoy her involvement in various extracurricular activities, including as an intern this past year for the Wisconsin Union Theater.

"Women have made a huge impact on UW-Madison, and I am proud to be a woman leader at the Union along with two other incredible women — the president and vice president of internal relations," Hovind said.

Through her role as a communications intern for the Wisconsin Union Theater, Hovind cemented her interests in marketing and communications. She also shared that, through her vice-president position, she hopes to "spread awareness of WUD and all the great things that the Union offers."

Discovering the Union is always a major milestone in a Badger's college career. Vice President of Internal Relations Gretchen Trast discovered the Union through the WUD Distinguished Lecture Series (DLS) during a visit to Union South her senior year of high school.

She was attending a conference there and heard that the following year's speaker was her favorite author, Margaret Atwood, and that the conference partnered with DLS to bring her to campus.

"Ever since, DLS and its events have been part of some of the best highlights of my college career and life," Trast said.

Trast's goals for her vice-president position include creating active belonging for all students in WUD, helping more students engage in self-reflection and continuing to make the Union the place on campus where anyone can come and celebrate their whole selves.

This practice of self-reflection and inherent strength is reflected in Trast's feelings regarding being a part of the legacy of the 150th year of women graduating from UW.

"It feels empowering, but also serves as a reminder that it's only the 150th year for white women and that we, and the campus, have a long way to go to make our spaces more diverse and inclusive," Trast said. "I want people to know that I've been supported by other tremendous women and that it's because of them that I'm allowed to do the things that I'm doing."

And while everyone's time as a student at UW must come to a close (as much as we wish it didn't have to), the Union's full-time team includes incredible alumna, like Robin Schmoldt. She is Union South's program director, the WUD Film Committee advisor and the Union's permanent art collection manager.

Schmoldt started her freshman year at UW in the fall of 1993, and, just two weeks after graduation in 1997, joined the Wisconsin Union staff as assistant director for our Mini Courses program, now known as Wheelhouse Studios. With a deep and meaningful education in arts administration and student affairs, she was ready to take on the professional world.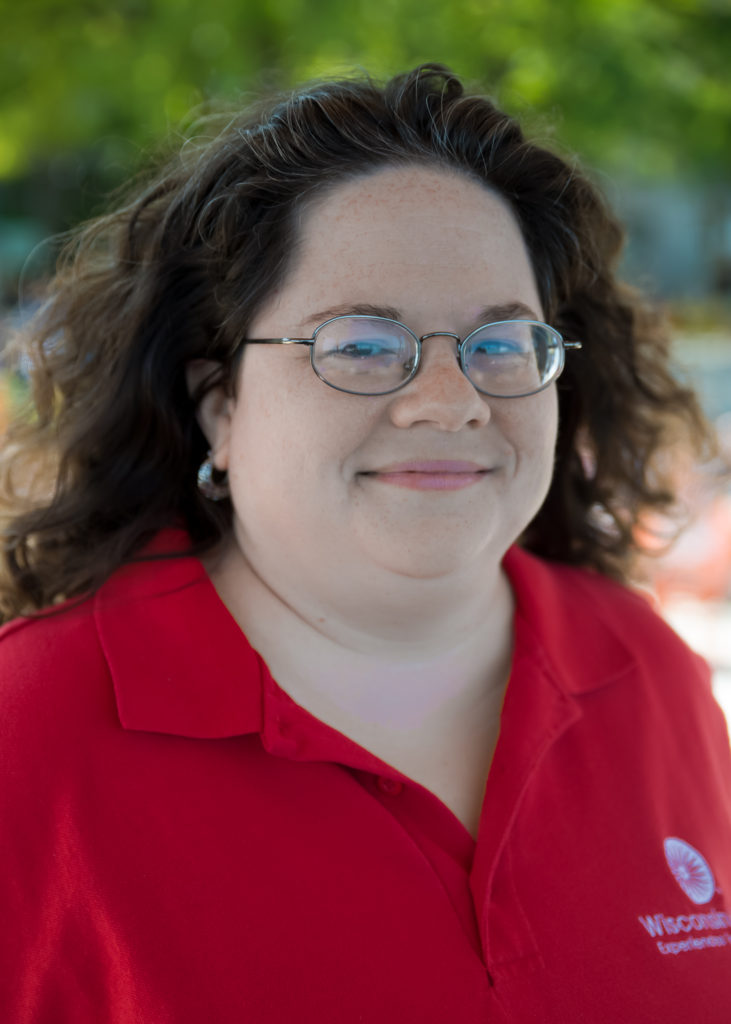 During her more than 20 years with the Wisconsin Union, she has advised more than 10 student roles and WUD Committees, including the Film Committee, Art Committee, DLS Committee and WUD outreach coordinator, to name just a few. Her favorite part of all of her Union roles? The students.

"The big and small moments come together in a way that is hard to describe, but there's something almost magical in sitting in my office listening to a group of students flip from diagramming circuits to debating the merits of a film at the drop of a hat," Schmoldt said.

In celebrating this 150th year of UW women graduates, Schmoldt shared that she is forever grateful to the generation of alumni who forged the path towards women attending UW-Madison and becoming involved in the Union.

"One hundred and twenty-eight years after they arrived on campus, I was able to move into my dorm room at the Highlander and start my pursuit of a degree without any question of whether, as a woman and a first-generation college student, I belonged here."

This year, and every year, we celebrate our women leaders at the Union and those who came before us. Join us in reflecting on the extensive legacy of Women at 150.

Visit union.wisc.edu to learn more about the Wisconsin Union.