Wisconsin Union Weddings: A Guide to the Process, Perks, and Perfection!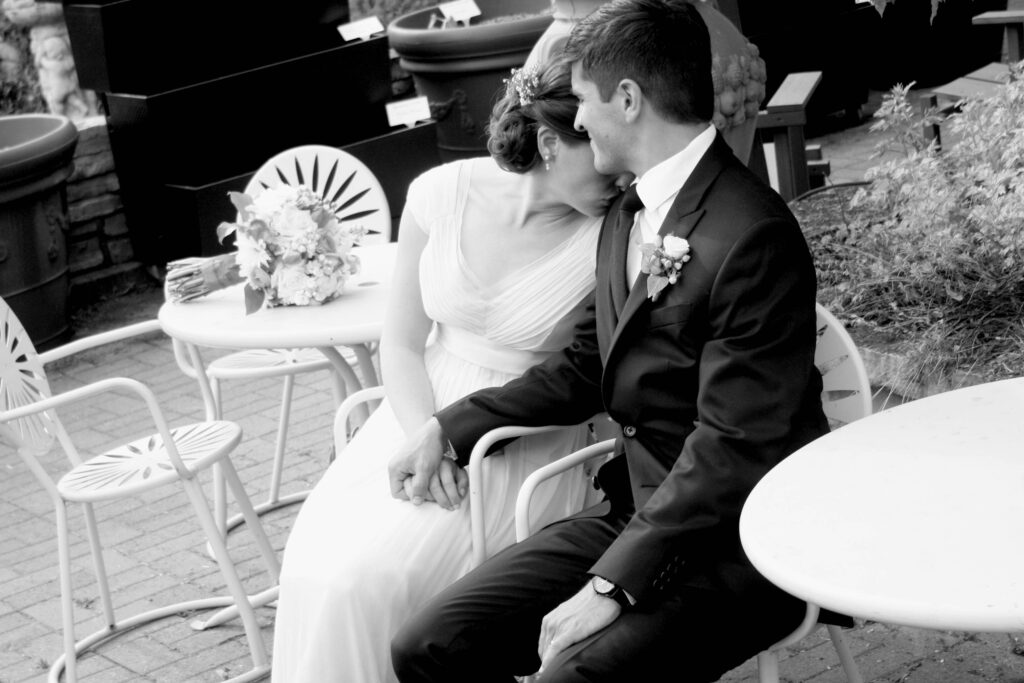 Think of the most iconic spot in Madison. I'm guessing you thought of the Memorial Union Terrace. Now, imagine having your wedding overlooking the sunburst Terrace chairs with the sun setting on Lake Mendota. Luckily, you don't just have to imagine this stunning sight, it can be your reality!
The General Manager of Weddings and Special Events Sam Mack sets the scene quite perfectly.
"When you get married on the Tripp Deck, all of the Terrace is looking up at you, and they all clap for you on a summer day, it's awesome," Mack said. "You see people out on boats cheering, and you realize what a truly special place it is to get married."
Eighteen months out from your special day, there is a wedding lottery hosted by the Wisconsin Union Campus Event Services Office team for couples to have their wedding at a Wisconsin Union location. They can choose from many venues, including Memorial Union, Union South, Fluno Center, and Pyle Center. This makes for a very special day for UW–Madison alumni, Madisonians, Terrace lovers or those who love neutral, modern spaces or Harry Potter-esque, majestic event venues!
"There's really no place that I can think of in Madison that's more emblematic of community and aligns better with what it means to get married," Mack said.
Arguably the best perk of having a Wisconsin Union wedding is that with a lifetime Wisconsin Union membership the venue is free! The Wisconsin Union offers high-quality food, beverages, and amenities for low costs. 
What do our spaces look like? From neutral to Tudor style spaces, your perfect happily ever after space awaits you. Union South offers spaces with neutral interior designs that allows couples to start with more of a "blank canvas" to build their dream ceremony with any color palette. Just a 10-minute walk from Union South sits Memorial Union, which includes grand elegant spaces for large affairs and smaller spaces for a more intimate celebration. Each room has a unique look and feel, including Tripp Commons, which has a warm grandness to it.
No matter the space you choose, you can enjoy the latest in audiovisual technology and air handling systems that will keep you and your guests comfortable.
Once you choose a wedding date, you book a room in one of the many stunning Wisconsin Union buildings and put down a deposit, couples can begin conversing with Mack to plan their special day.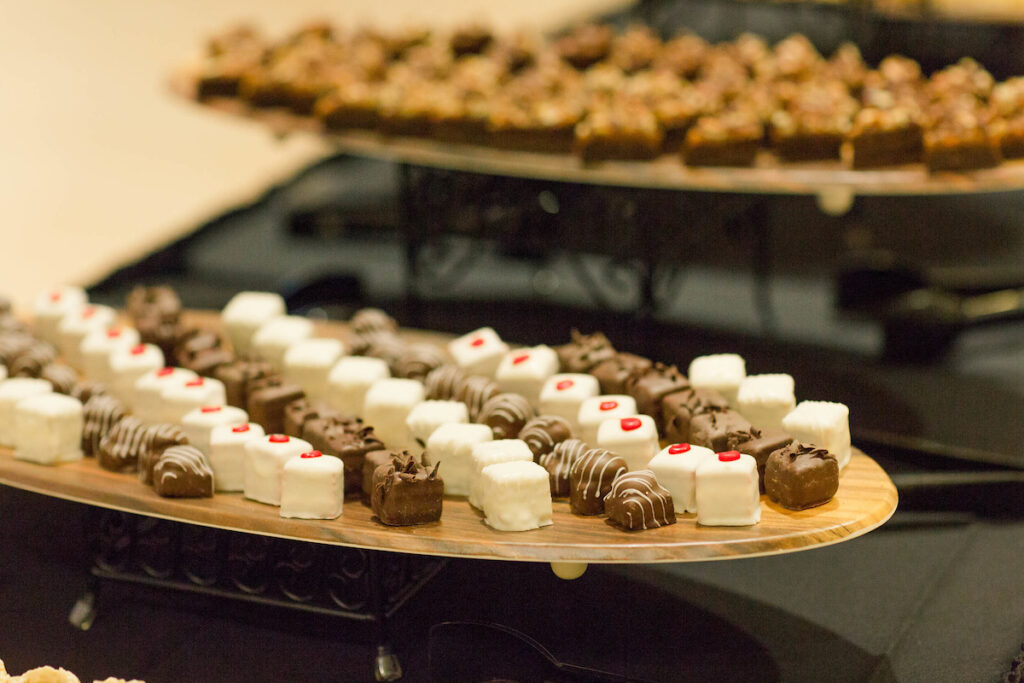 The whirlwind of wedding planning is made much easier when going through the process with the Wisconsin Union. Plans begin with a unique group food tasting. Wedding parties sit amongst each other, mingle, and chat about the exciting and sometimes tough parts that come with planning such an important day.
The Wisconsin Union's way of doing tastings is unique and beneficial for wedding parties because of the greater variety of dishes that we offer than many venues for tasting as well as the level of customization available to you.
"For most wedding venues, you come in individually and pick two or three different entrees to try," Mack said. "This way, you get to try 15 different entrees, pretty much all of our plated entree selection, different vegetables, different starches. And you can combine those together."
Once tastings are over, Mack looks through room setups with a variety of diagrams and table layouts from which the couple can choose. If the couples use their own wedding coordinators, Mack spends time meeting with them and showing them how everything works for special events at the Wisconsin Union.
One month out from the wedding, when the stress and anxiety of the wedding pressures can begin to set in more than usual, another meeting with Mack occurs, and with each detail you review and realize is taken care of already, your fears will melt away, and you will find yourself ready and excited for your happily ever after. This meeting helps ensure all of the minute details of the event are perfect.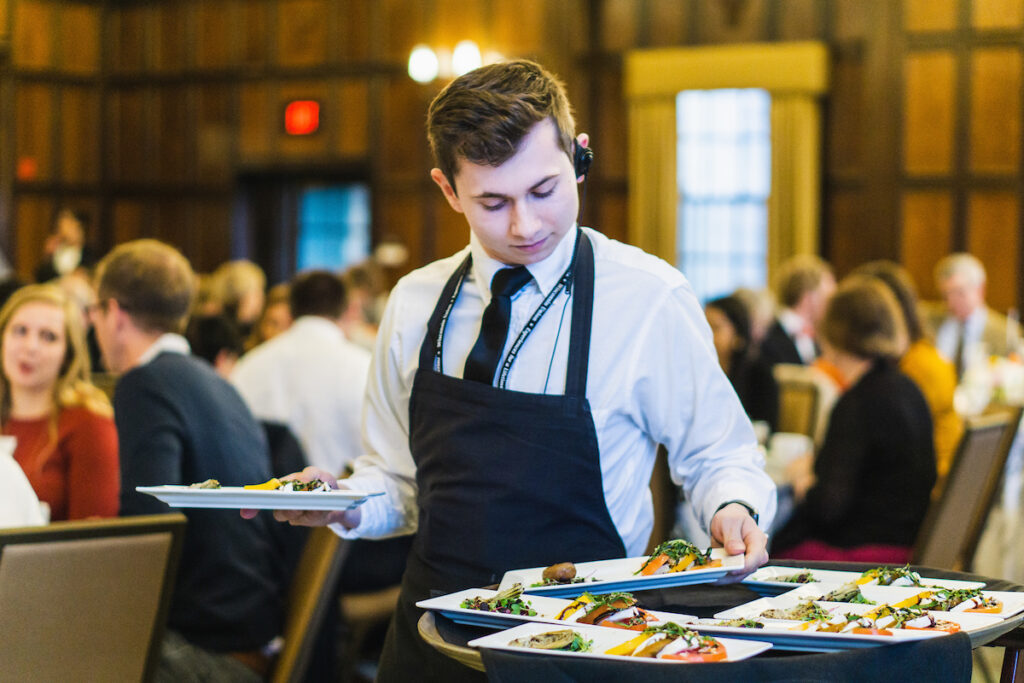 On the day of the event, the uniqueness of the Wisconsin Union continues with an all student and full-time catering staff working to execute the event perfectly. Mack guides the catering team through courses of appetizers, dinner, and dessert until all the guests are out of their seats and twirling around the floor in celebration of your exciting new life chapter.
Even though a wedding can be a high-pressure event to plan and execute, you are in good hands with the Wisconsin Union by your side.
"I do have the understanding that this is their most special event, and I take that very seriously," Mack said. " I don't mail it in or calm down until I know this event has been successful and everybody's happy."