Wisconsin Union Fall Events Preview
Fall is right around the corner, along with a new school year, a new season to root for the Badgers football team, and new, exciting events at the Wisconsin Union. While you're waiting for the leaves to change colors and the summer heat to turn into an autumn breeze, check out these fantastic fall events to enjoy for the rest of 2019.
Free Art Friday, first Friday of every month, 5-7 p.m., Memorial Union
Come to Wheelhouse Studios and let your creativity loose every first Friday of the fall months. Each session comes with its own special project — from collage art to keepsake boxes — for you to work on and bring home with you!
Campus Farmers Market, Sept. 5-Oct. 24, Union South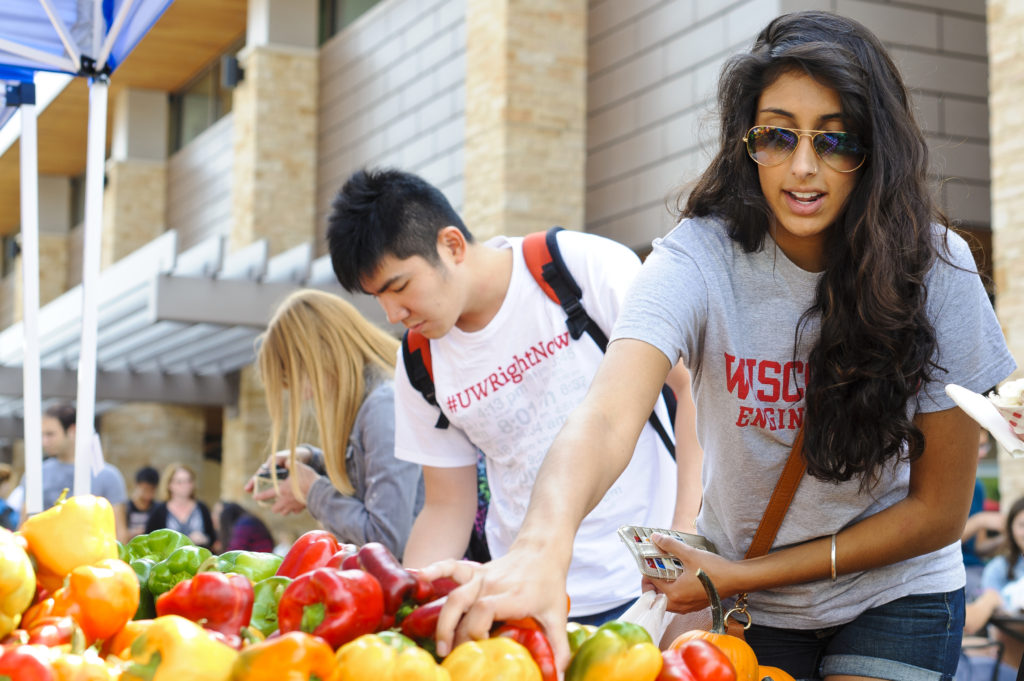 Come to Union South on Thursdays from September to October and experience the Campus Farmers Market. The market features local vendors such as Porchlight Products and Bloom Bake Shop, as well as offers free recipes to sample and create with the local, organic products that you purchase. Find out more about the Campus Farmers Market here.
Badger Bash Tailgates, Sept. 7-Nov. 23, Union South
Find the best tailgate party just steps away from Camp Randall at every Badgers football home game. With performances from the UW-Madison Marching Band and Spirit Squad, live music, and fun and games, there isn't a better place to show your Badger pride. Find the full list of Badger Bashes here.
Chanticleer, Oct. 6, Hamel Music Center
One of the best male choruses in the world returns to the Wisconsin Union Theater's Concert Series for the fourth time, set to perform in the brand new Hamel Music Center. Find more information and tickets here.
Family Weekend, Oct. 18-20
Bring the entire family, and spend quality time with your favorite UW-Madison student all weekend long. Family Weekend is full of exciting programming, such as open classes, a reception with the chancellor, a behind-the-scenes tour of Camp Randall, and photo opportunities with Bucky. You can register for Family Weekend here.
Pilobolus: Shadowland, The New Adventure, Nov. 1, Shannon Hall
Experience the magic of shadow-theater with "Shadowland, The New Adventure," by dance company Pilobolus, as performers use mixed media to share a story of love amidst an extravagant quest. More information and tickets can be found here.
Free Film Screenings, Various Thursday-Sundays, Union South's Marquee and the Memorial Union Terrace
From old classics to new favorites, the Wisconsin Union Directorate (WUD) Film Committee puts on a great selection of free films for Wisconsin Union members and guests to enjoy. Find the full schedule of WUD Film showings here.
Come join us this fall! For even more events, such as Open Mic Nights, check out the full Wisconsin Union events calendar.