Sip Back and Relax with Wheelhouse's Wine Tastings
Looking for a winery tasting experience without the hassle of flying or intimidating atmosphere? Our open arts studio Wheelhouse Studios is bringing the elevated wine tasting to Madison just for you, complete with seasoned wine instructor, Jake Zaeske, and some light bites to go alongside a world-class vino selection. 
It's the perfect way to expand your palate, learn something new and surprise your friends with your elevated grasp of shiraz tasting notes and chardonnay bouquets. (Or maybe just impress them with your new wine tasting terminology!) Come to one – or all – of Wheelhouse's three Wednesday Wine Tastings this spring, and take a wine-derful trip across the globe! And the best part: you don't have to travel further than Prairie Fire's wine bar in Union South.
Each class includes small appetizers to compliment the 8-12 different wines sampled from the classes' unique wine collection. No previous wine or wine tasting knowledge necessary!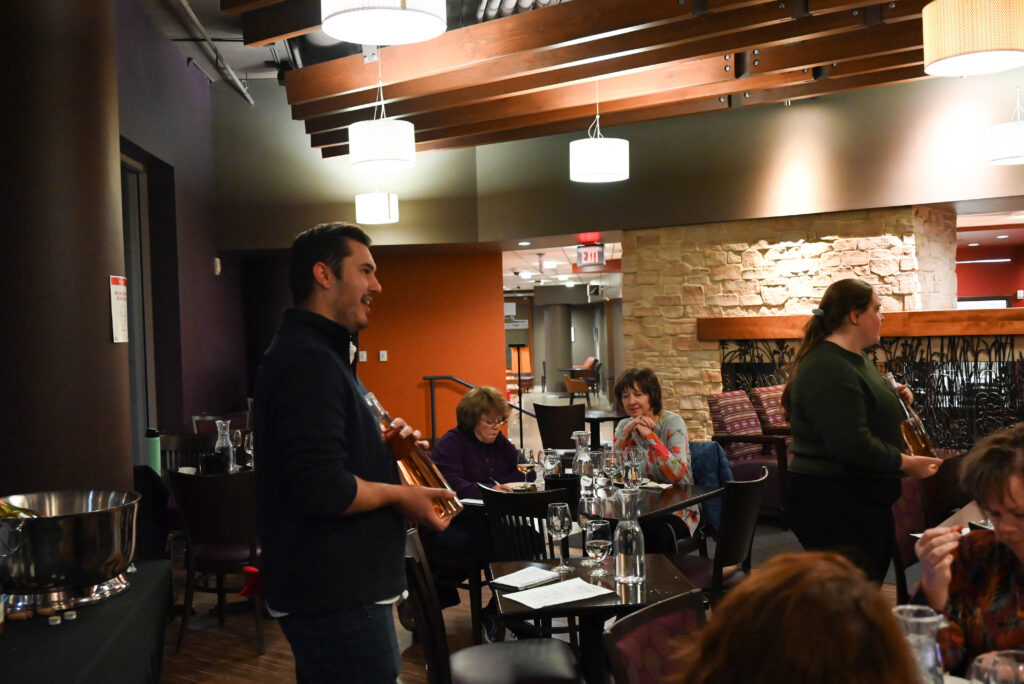 California Cabernets – Feb. 15, 6-8 p.m.
Found on six continents (Sorry you're missing out, Antarctica!), cabernet sauvignon is the world's most popular and widely grown wine grape. While the varietal may have first been produced in 17th century France, Californian cabernets have become the new frontier for global wine experts and are commonly found on wine lists across the country.
But no two cabernets are the same – even if they're grown in the same state! From Santa Barbara to the Sonoma Coast, each winery brings big and bold fruit-forward flavor notes with strong tannins.
"California cabernets are beautiful and stunning because of their accessibility and huge range of flavor profiles," Jake says. "In this class, we're going to compare the minute, subtle differences in each region. The goal is that when you are out with friends, look at the menu and see 'Napa Valley' or another California region, you can make an educated guess on which areas produce the wines you like best."
Join us, and learn to distinguish the subtle contrasts between vineyards and taste wine in a casual and fun environment!
Old World vs. New World – March 22, 6-8 p.m.
Let's get ready to rumble! In one corner, we have Old World wines from the historic wine-producing regions in Europe, and in the other corner, we have New World wines from regions such as South Africa, Argentina, New Zealand and North America. Who will win this battle?
Well, you, because you're the one who will sample all of the wines! Discover which regions produce your favorite wines while finding out how the region affects the taste and sensory experience of each bottle.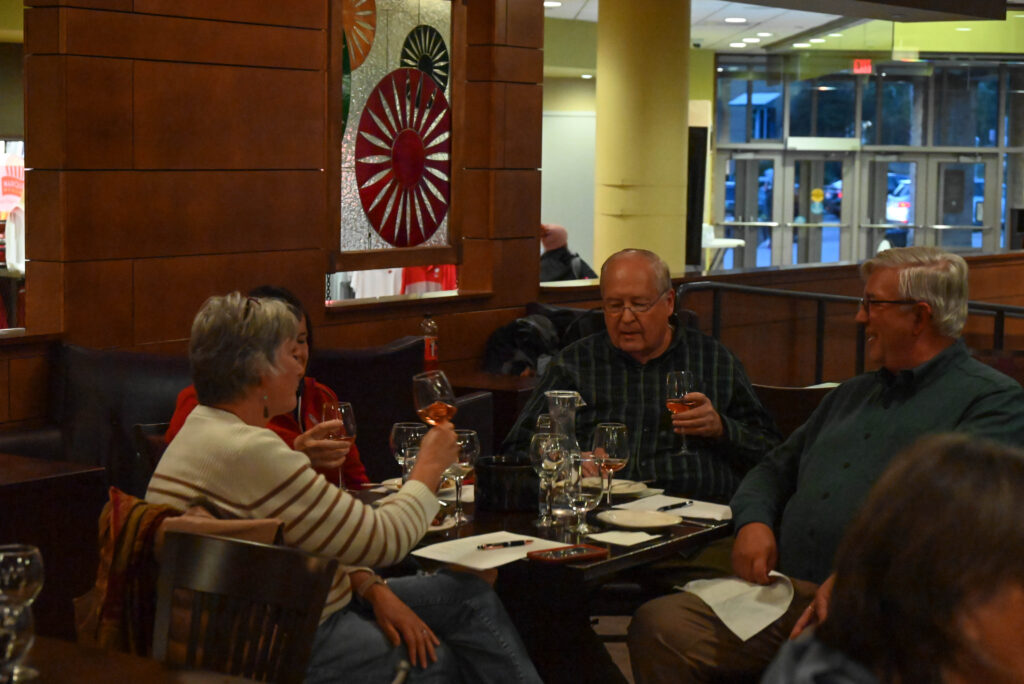 "Old world wines are made from traditions that have been passed down for centuries – for some, even since the B.C. era!" Jake explains. "Their wines feature consistency year-to-year, but less experimentation than new world vineyards, who are more apt to defy custom and try new techniques or combinations."
Come and learn while you savor this showdown of contemporary vs. tradition!
Food and Wine Pairings – April 29, 6-8 p.m.
What would peanut butter be without jelly? Or caramel without salt? Both components are wonderful on their own, but the combination elevates both flavors with each bite. In the same way, wine can transform a meal by bringing out different notes or emphasizing elements of the dish.
If you are looking for where to start, or want to know what pairs with a certain bottle, look no further! This class – finally here by popular demand – will introduce you to different pairing styles so that you can maximize your wine and culinary experience both at home or while out with friends or family.
"Food and wine pairings seem daunting and scary, but they're actually very simple: eat what you like and drink what you like," Jake says with a smile. "If it's not what the textbook says, who cares? I'm really excited for people to learn why certain pairings work and build off of that. Riesling goes very well with sushi, curry and pinot noir are delicious – there are so many combinations to try!"
After this class, you'll shop the wine aisle with confidence!
Ready to start your wine connoisseur adventure? Classes are open to UW–Madison and greater Madison community members who are 21 or older with a valid, government-issued ID. Each class costs $50. To register, visit here.
Wisconsin Union members and University of Wisconsin-Madison students receive discounts on Wheelhouse Studios classes. To learn more about Union membership, visit union.wisc.edu/get-involved/become-a-member.