Wisconsin Union Vocabulary to Know
As you've lingered on the Terrace or in der Rathskeller, you've probably heard guests or team members say acronyms that made one inquisitive eyebrow raise and had you asking yourself, "What are they talking about?" We're here to satisfy your curiosity and help you get to know the Wisconsin Union better along the way.
Without future ado, here are the Union words, phrases and acronyms to know:
TITU (Pronounced like tee-two) – Today in the Union, or TITU, refers to the list of events happening in Memorial Union, Union South, the On Wisconsin and Masley Media Rooms of the Red Gym, the Student Activity Center, and all other spaces which are reserved through Campus Event Services on any given day. You may have seen large screens scattered throughout the Union's buildings with lists and times of meetings and special events – this is TITU. TITU can also be found online.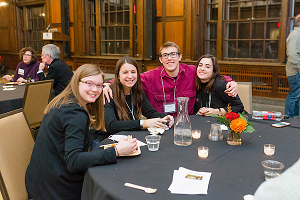 WUD (pronounced like wood) – The Wisconsin Union Directorate (WUD) is the Union's student programming and leadership board. Made up of 10 committees and one club, WUD aims to give students the opportunity to decide what Union programs take place. From WUD Film, which puts on free film showings, to WUD Publications, which creates eight student-run publications, WUD committees bring UW-Madison students opportunities to lead as well as help provide the community with the best possible Union experience. Learn more about WUD at union.wisc.edu/wud.
JLC – The Jones Leadership Center, or JLC, is located in Memorial Union and is dedicated to inspiring and preparing students to work in groups and confidently transform into strong leaders. The Center is named for Willis L. Jones, a celebrated high-school teacher and coach in the Madison area and a leader who inspired others to work together and lead in their roles and communities. Learn more about the JLC and its free leadership programs at union.wisc.edu/jlc.
Hoofers – The Wisconsin Hoofers is UW-Madison's largest and oldest organization. With more than 2,500 members, the organization's six sub-clubs include: Mountaineering, Outing, Riding, Scuba, Ski and Snowboard, and Sailing. Each club gives UW-Madison students and other Union members the opportunity to experience the outdoors in different ways. Learn more about the clubs here.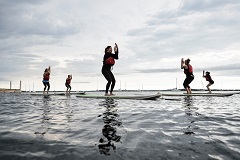 Outdoor UW – Headquartered in the lower level of Memorial Union, the Wisconsin Union's Outdoor UW is your outlet to the outdoors. Sometimes referred to as OUW, by any name, this is your one-stop-shop for outdoor recreation. The Outdoor UW team has everything from camping equipment rentals to yoga classes. Find out more about getting outdoors with Outdoor UW at union.wisc.edu/outdooruw.
Terrace After Dark – Can it get any better than free film showings and free live music? It can when they're held at the Memorial Union Terrace. Put simply, Terrace After Dark is an entertainment series held at your favorite summer destination. We hold the performances and showings right on the UW Credit Union Terrace Stage. You can find a full list of music and films at union.wisc.edu/terrace-after-dark-music-and-film-series.
Der Rath – Der Rath is a common abbreviation for der Rathskeller, a beloved restaurant in Memorial Union that's as old as the building, itself. (That's almost 90 years old for those not keeping track.) Der Rath is the Union's most treasured dining option and, arguably, the most unique. It invites guests through its German hall-themed doors and European tavern décor for pub food with a gourmet flair. It all adds up to an informal gathering place, which exudes warmth and relaxation. Learn more about der Rath here.
Wheelhouse – You've likely heard the phrase, "…in my Wheelhouse." Well, we think art is in everyone's wheelhouse. Wheelhouse is a shortened version name of our in-house art studio, Wheelhouse Studios. Located on the lower level of Memorial Union, Wheelhouse has three studios – ceramic, 3D art and 2D art. Wheelhouse also hosts free and low-cost classes during which attendees can create original pieces, such as mosaics, prints and jewelry. Maybe there's an inner Picasso waiting to come out. Maybe you just need the stress release of forming a cat (or something resembling a cat) out of clay. Whatever you're reason, art can be and is in your wheelhouse. Learn more about Wheelhouse at union.wisc.edu/der-rathskeller.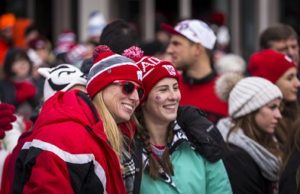 Badger Bash – Badger Bash is the ultimate Badger tailgate party. Period. It happens at Union South, just steps away from Camp Randall before every home football game. Unique doesn't begin to describe this family-friendly Bash. Let's start with the fact that it's free. Yes. It's free. Then, we add special ingredients to this not-to-miss party: the Wisconsin Marching Band, the University of Wisconsin Spirit Squad, music by a local DJ or live band, free games and food aplenty. Learn more about upcoming Bashes at union.wisc.edu/badgerbash.
Terrace Art Zone – We have the classes to get you in the zone. The Art Zone, that is. Wheelhouse Studios hosts a free program, called Art Zone, Wednesday evenings on the Terrace in June and July. The art projects vary week to week and make for an unvaryingly good time. We bring all the supplies. All we're missing is you. Check out the fun at union.wisc.edu/terrace-art-zone.
WUA (pronounced like Woo-a) – The Wisconsin Union Association is a non-profit corporation that represents more than 90,000 Wisconsin Union lifetime members. WUA works to preserve the Union's heritage while encouraging growth, accelerating innovation and boosting financial support. WUA keeps in mind the needs and wants of all Union-goers when working to improve the Union experience. Bottom line? They help make us better and support our efforts to make a difference. Interested in finding out more or getting involved? Learn more at union.wisc.edu/twua.
MUBA (pronounced like Moo-ba) – The Memorial Union Building Association's (MUBA's) name changed to the Wisconsin Union Association (WUA) in 2017. See above.
MUR – The Memorial Union Reinvestment, commonly referred to as MUR, is the name of the entire remodeling of the Memorial Union. During the Reinvestment, which spanned from 2012 to 2017, we worked to both restore Memorial Union and create new, improved spaces for members and guests. The results include multiple new dining options, high-tech meeting spaces, and increased Terrace seating capacity. Learn more about Memorial Union at union.wisc.edu/visit/memorial-union.
Make the Most of the Lingo you've Learned
There you go. You now have a good start to your Union vocabulary. Now that you know the lingo, there's no better time to go out and make the most of your Union membership or guest experience. We hope you you'll stop by and linger with us for a while soon.
To learn more about the Union and all that we offer, visit union.wisc.edu.