The Wisconsin Union's Most Famous: Those Who Have Walked Our Halls
Have you ever stopped to think about all of the famous people throughout history that have walked the same halls you do at Memorial Union and Union South? For the past 90 years, we, at the Wisconsin Union, have welcomed everyone from Lizzo to Eleanor Roosevelt. Next time you walk along the colorful decor, take a look around and consider all the possibilities of people who have walked those same steps before you!
Neil deGrasse Tyson, a renowned astrophysicist, author and orator, graced the Memorial Union Terrace stage at UW-Madison's inaugural Senior Day on May 10, 2012. His free, inspirational appearance was made possible by students in the Wisconsin Union Directorate (WUD) Distinguished Lecture Series (DLS) Committee and senior class officers.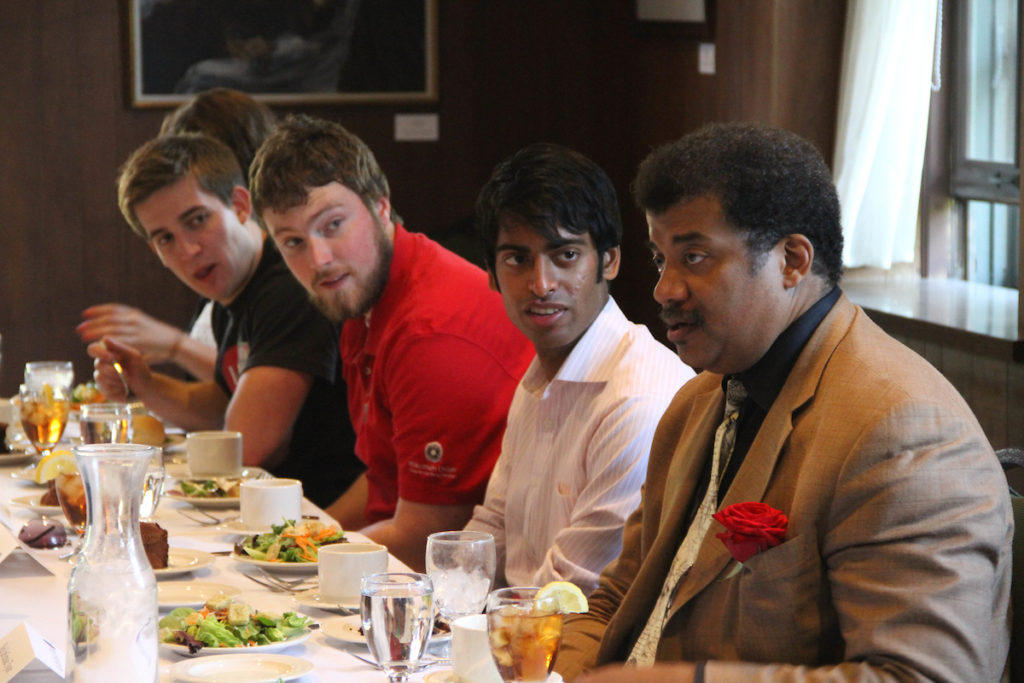 The entirely student-run DLS Committee brings some of the most engaging people on the planet to Madison, Wis. Tyson, named by Time magazine, in 2007, as one of the 100 most influential people in the world (Or should we say universe?) encouraged the University of Wisconsin-Madison senior class to "change the world for the better."
A few steps away from the Terrace stage, on Jan. 29, 2017, 2000s pop icon Jesse McCartney performed to a sold-out crowd in Memorial Union's Shannon Hall. From hits like "Beautiful Soul" to "Leavin'," McCartney wooed us all. For teens and tweens of the 2000s, this performance was nostalgia heaven.
Thanks to DLS, we, at the Union, have also met the mind behind the novel "The Handmaid's Tale" — Margaret Atwood. The novel serves as the basis for the hit dystopian web television series with the same name on the streaming service Hulu. Atwood, winner of the Booker Prize for fiction and author of more than 40 volumes of fiction, non-fiction, poetry and children's literature, presented the keynote address at our a student conference on April 3, 2017, at Union South.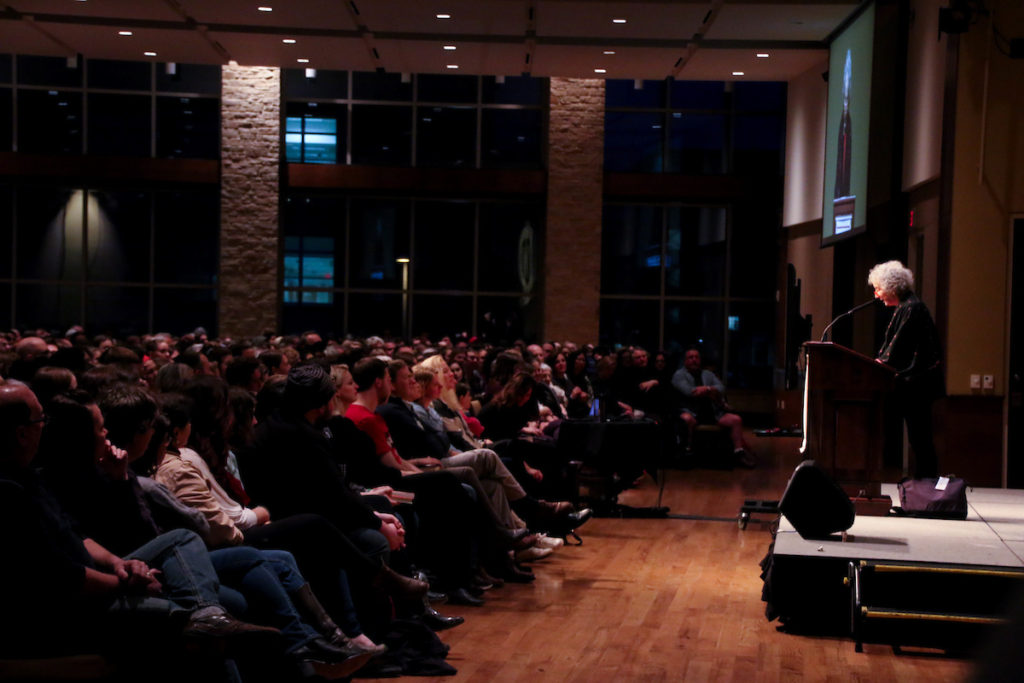 But these contemporary sensations had some big shoes to fill when visiting the Union.
Take, for example, First Lady, diplomat and activist Eleanor Roosevelt. She spoke at Shannon Hall on Feb. 9, 1959, for her third and final time. Her powerful speech urged listeners to help the U.S. become a leader in the fight against communism. Roosevelt was an activist often ahead of her time and changed the world through her work as a United Nations diplomat and through her other humanitarian efforts.
Later that same year, Ella Fitzgerald headlined the UW's first campus jazz festival on Oct. 2, 1959. During a time of political unrest, the Union welcomed the "First Lady of Song" to the Union Theater. Fitzgerald, an African-American jazz singer, was the most popular jazz singer in the world for nearly half a century. Her 14 Grammys, National Medal of Arts and Presidential Medal of Freedom highlight this fact.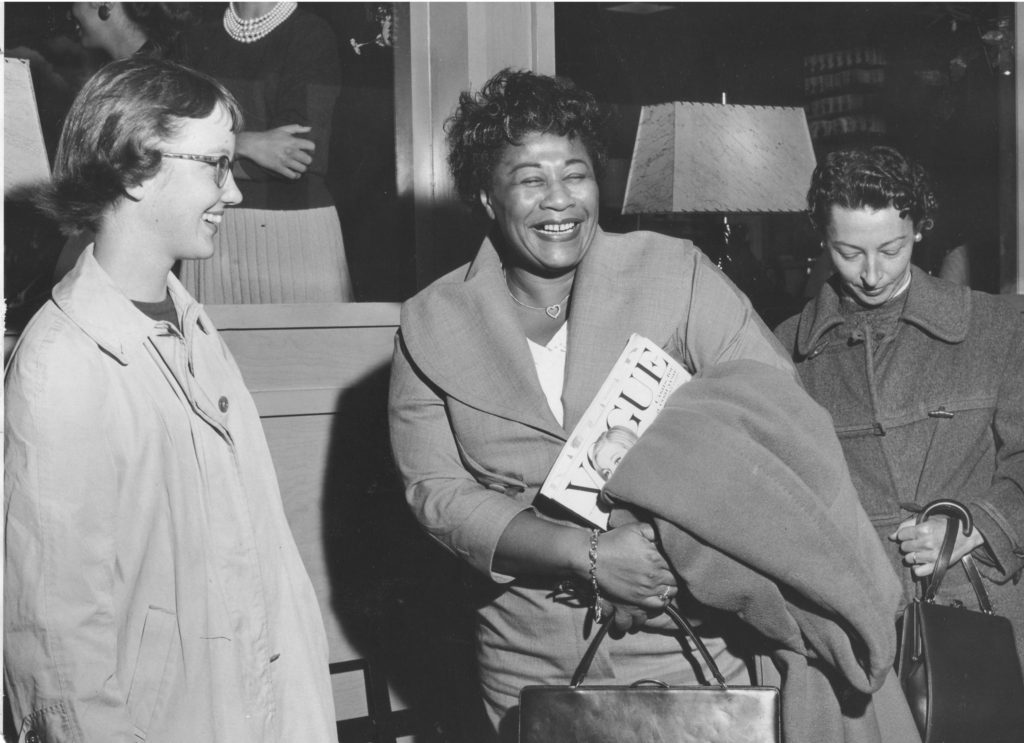 Some other notable folks who have visited us include comedian and writer Nick Offerman, the rock band Vampire Weekend, author and journalist Ta-Nehisi Coates, director, writer and actor Spike Lee, activist Gloria Steinem, writer Kurt Vonnegut Jr., civil rights leader Martin Luther King Jr., 35th President of the United States John F. Kennedy, cellist Yo-Yo Ma (nearly 10 times!) and Prime Minister of India Pandit Jawaharlal Nehru.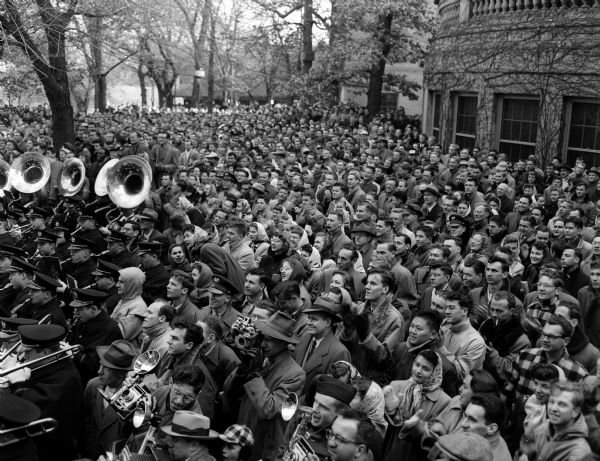 Next time you pick up a pizza from Strada or watch a game in der Rathskeller, consider the possibility that maybe, just maybe, Eleanor Roosevelt walked through the same area in which you now dine!
But here, at the Union, we celebrate all who walk through our buildings, Memorial Union and Union South, every day — including you, of course. And, while we hold incredible events, it's you, the people who come to learn, grow and enjoy them that make them possible. You make the countless hours spent creating events worth every minute.
Check out our programming schedule here for events and famous figures coming to Memorial Union and Union South this year.