Discounts and Access and Fun, Oh My! All the Joys of Union Membership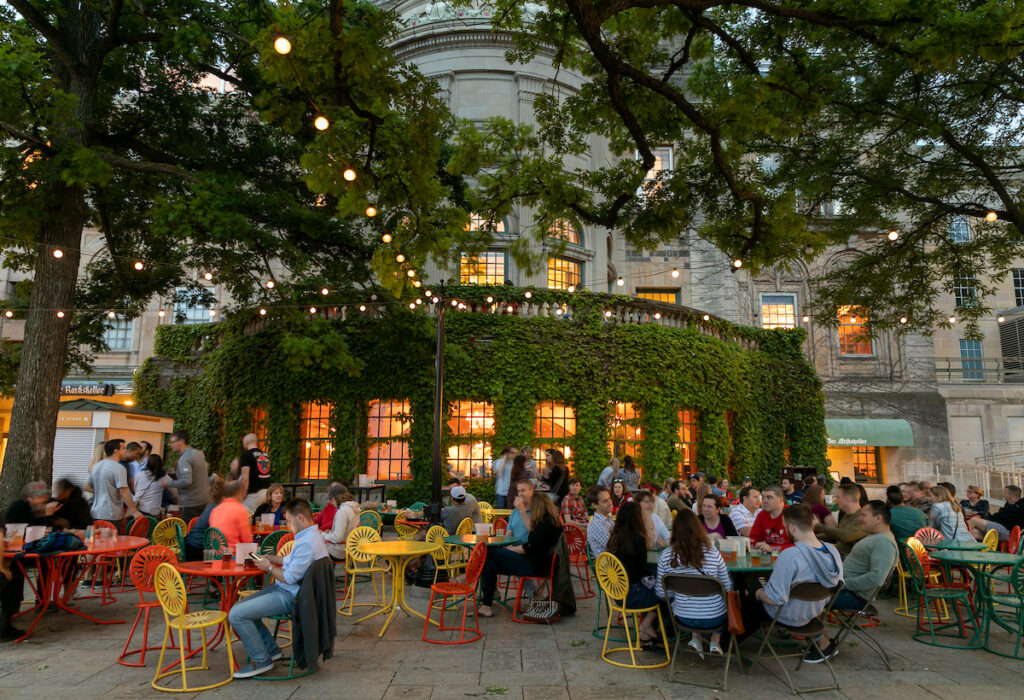 Purchasing an annual Wisconsin Union membership is the ultimate win-win: not only do you gain access to Memorial Union and Union South, events, and exclusive member benefits for only $55, but your contribution also supports our programming and student leadership opportunities. After a year of limited access to the public due to COVID-19, our buildings are now open again to members, and Terrace season is in full swing at our iconic Memorial Union Terrace.
And for a limited time, when you purchase a Wisconsin Union membership, you will receive a bonus "Perks Pack" of Union dining deals worth $55. From burgers to Babcock Ice Cream, these offers have something for everyone to enjoy. This is the perfect time to become a member to take advantage of everything the Wisconsin Union has to offer as one of Madison's most long-standing and iconic organizations.
Anyone 18 and over can be a Union member, regardless of whether or not you are affiliated with the University of Wisconsin-Madison, and the benefits of a Union membership are impossible to beat. Each of our buildings to which you gain access offers one-of-a-kind dining experiences and plenty of spaces to eat, relax and attend or host events. Members, who are 21 and over, can purchase adult beverages at Memorial Union and Union South, visit the Terrace, reserve meeting rooms for some special events for free, and join the Wisconsin Union members-only Wisconsin Hoofers, which includes six clubs dedicated to exploring the great outdoors. 
A Wisconsin Union membership also grants you discounted prices on many of our most popular amenities. Embark on an adventure into nature with discounts on Outdoor UW's equipment rentals, including kayaks, stand-up paddleboards and tents. If an indoor thrill is more your speed, check out Sett Recreation, where members save on climbing, bowling and billiards. Members also get discounts on Wisconsin Union Theater virtual and in-person performance tickets, classes at Wheelhouse Studios, rooms at the Wisconsin Union Hotel and Club Suites and Van Galder round trip bus tickets to Chicago.
Can't get enough of the Union after only a year? Good news: your purchase of an annual Wisconsin Union membership can always be renewed. The best part is that once you've paid a total of $330 towards annual membership purchases, your status automatically converts from annual membership to lifetime membership. Lifetime memberships can also be purchased at any time for a single payment of $275.
Wisconsin Union student leaders plan and carry out more than 1,000 events each year, experiencing valuable learning opportunities and gaining leadership skills. Membership fees and purchases made at all Union locations help support the programming of these events, which members and guests enjoy throughout the year.
With the limited-time bonus of a $55 "Perks Pack" filled with delicious dining deals, there's no better time to purchase an annual Wisconsin Union membership. Click here to become a member today.