Tudor Dinners Reimagined for Union South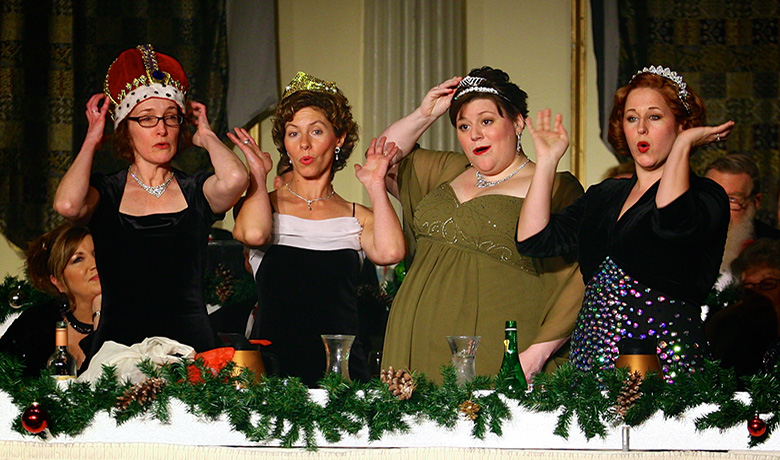 Ringing in every holiday season, the Wisconsin Union celebrates the story of a wild boar, an English scholar and an English student during the Tudor Holiday Dinner and Concert series. As the Memorial Union Reinvestment continues forward, the 82nd Tudor Dinners are being reimagined for Union South's large spaces.
On December 10, 12 and 13th at 5:45 p.m., Tudor Dinners will start with Hor D'oeuvres in Varsity Hall. As guests mingle and pour drinks from the Wassail bowl, bells sound and guests move inside during the Grand Processional to enjoy a lavish dinner and concert performance. Most iconic of all, the feast begins with the presentation of the symbolic boar's head.
Patrick Gorman, Director of the Philharmonic Chorus of Madison, is thrilled about the larger room size and ability to accommodate more people. "We're using Varsity Hall's larger space to our advantage, tweaking a few items to take advantage of the newer space."
As one of the main highlights of the night, the concert series have been sung by the Philharmonic Chorus of Madison for the past 43 years. Featuring a range of English carols, the chorus keeps guests on their toes.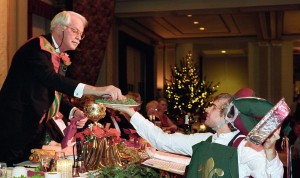 Along with the changes in venue, this year's Tudor Dinners will be held during one weekend, Thursday through Sunday, with a new family matinee performance on the Sunday.
The matinee show will be shortened to 90 minutes with appetizers, coloring books, and a surprise guest! "There will be a great deal of audience participation… with songs like 'Santa Claus is comin' to town' and 'Frosty the Snowman'," Patrick said.
As the venue shifts to Varsity Hall, Tudor Dinners will keep the traditional aspects of the night alive. After all, Tudor Dinners wouldn't be the same without the flaming figgy pudding.
Interested in attending this year's Tudor Holiday Dinner and Concert series? Read about the menu and buy tickets here.