Throwback Thursday: Celebrating Der Rathskeller's 70th in "The Quarterly"
Take a look back in time each week with Throwback Thursdays as we post photos and snapshots from the Union's amazing history. Find out interesting facts and stories from some of the Union's favorite people, places and things. We're eager to hear your stories and memories from the Union as well, so share in the comments section below!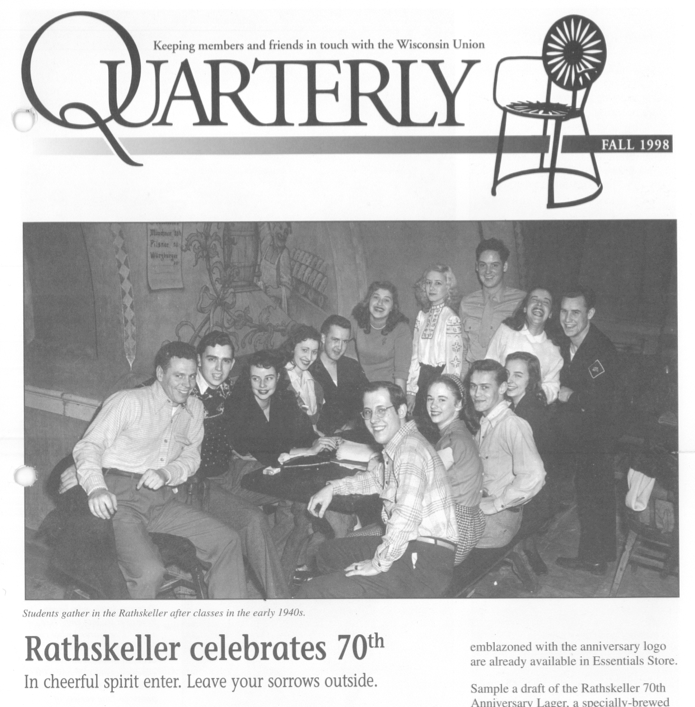 This week, we're featuring an article published in our old newsletter, The Quarterly, celebrating Der Rathskeller's 70th birthday. The Rathskeller of today is about to undergo renovations to hardware, like lighting, and to its decor as part of MUR. In the meantime, you can read about the Rathskeller as it was over a decade ago!