Then and Now: Terrace Programming Through the Decades
Since its construction in 1928, the Memorial Union Terrace has been one of the most iconic destinations in Madison—and for good reason. Over the past 94 years, it has functioned as many things: an epic concert venue, a free movie theater, an outdoor lecture hall, an electric dance floor, an open-air art studio, a prime dining location, a ski and snowboard competition site and more. The decades brought new hairstyles, new fashions and even new chair designs, but the smiles and laughter at the Terrace have remained constant. We took a stroll down memory lane to reminisce on some joyous Terrace moments, from the 1930s to now.
1930s
1940s
1950s
1960s
1970s
1980s
1990s
2000s-Present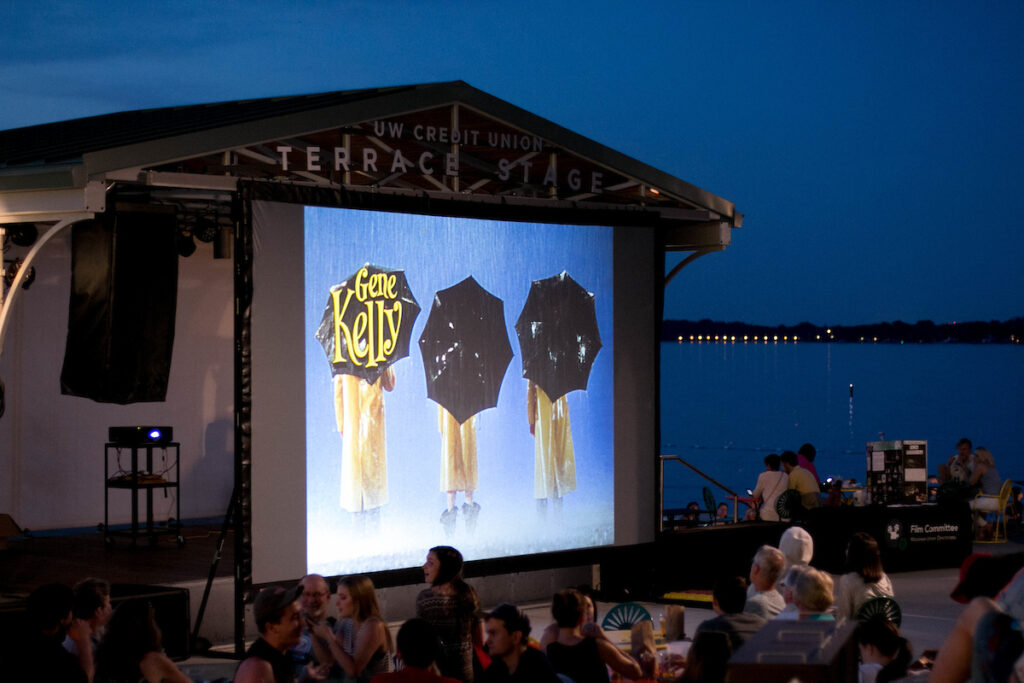 ---
Wisconsin Union programming, including Terrace programming, is made possible in part through Union membership. Whether you've been a member for decades or just joined today, all of us at the Wisconsin Union thank you for your continued support. 
To learn about this summer's Terrace programming, visit TerraceSummer.com.