The Wisconsin Union's Guide to a COVID Friendly Spring Break
Traveling to warmer weather, palm trees, and sandy beaches may not be possible this spring, but don't despair – we've done the work for you to create the ultimate guide to your spring break staycation. Who says staying home has to be boring? Here are ten ways to spice up your daily routine and make the most of your spring break.
Nothing says vacation like a fun, flirty piña colada. Here's our favorite non-alcoholic recipe to get you in a beachy mood. Add in a little cocktail umbrella to take your drink to the next level.
Slip on your dancing shoes, and get in the groove with our beach-themed playlist. Jam out to the "Mamma Mia" soundtrack or "Kokomo" by The Beach Boys. These songs will make you feel like you've got your toes in the sand.
Pick up your Wisconsin Union Sunset Sweatshirt or a Terrace Chair from the Terrace Store. For a limited time, we're offering FREE shipping on all orders! Don't miss this awesome deal.
Go on a staycation right here in Madison. Check out the Capitol building or walk along the scenic Lakeshore Path. The view of a Madison sunset over the lake sure is hard to beat.
Break out the baking pans, and make some delicious, sweet treats! And what could be more tropical than some key lime pie? Check out this recipe from the Food Network that's sure to leave your mouth watering.
Get crafty, and create a beach scene through salt painting. Grab some salt, cardstock paper, watercolors, glue, water, and a paintbrush, and design away. Check out this short video to see how. Watch as the colors spread from crystal to crystal making a gorgeous painting in minutes.
Do a picturesque puzzle (like the one of Notre Dame below), and jigsaw your way to your dream vacation spot. Once it's done, you can either frame the view or break it apart and start all over again.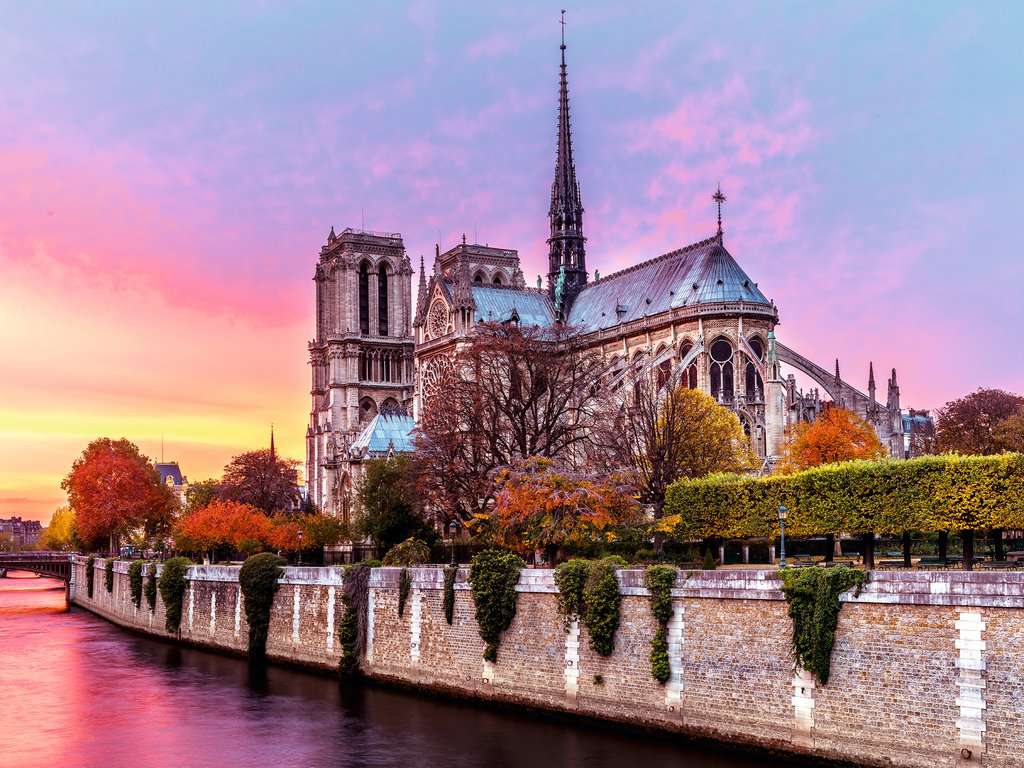 Pull on your yoga pants, and get ready to unwind with some soothing yoga. Join University Recreation and Wellbeing's daily yoga session for a live streamed, real-time class. Click here to sign-up.
Check out our list of movies: spring break edition. Have a movie marathon and travel to foreign places like the land of Oz or Willy Wonka's chocolate factory, or take a dive under the deep blue sea with Nemo. We've provided 24 family-friendly and 3 adult options to get you started.
10. Self-care is the most important thing you can do for yourself, and nothing says self-care more than a full spa day. Do face masks, soak your feet, paint your nails, take a bubble bath; do whatever it takes to destress and relax this spring break.
These are just 10 of the many activities you can choose to do this spring break. And, regardless of how you choose to enjoy it this unusual year, we know it'll still be a blast!