The Role the Terrace Plays in People's Lives
The Memorial Union Terrace is a place that transforms the present moment into something special. It holds our most fond memories for safekeeping and promises excitement for the future.
For many, their love of the Terrace begins their first few days as a UW-Madison student. Brimming with nerves, eager and excited newcomers will step onto the Terrace for the first time and be enveloped in a colorful, welcoming community. After their first time grabbing an iconic Terrace chair and watching their first Lake Mendota sunset, they know the Terrace is a place they'll return to again and again. When life becomes hectic with classes and extracurriculars, and finals loom, students are drawn to the Terrace for a fun, relaxing get-away while still being in the heart of Madison.
The Terrace stays with them like a close friend throughout their time as a student. Although the seasons change and the Terrace closes for winter, it always opens again in spring to welcome them once more. And when students reach graduation, the Terrace is there to send them off on their next great adventure with a weekend full of activities and events. And while graduates might think they are leaving the Terrace for the last time, it continues to be a place they are drawn to and remember fondly. As the Terrace becomes important for students, it also becomes special to their families — parents can introduce their kids and future students to the Terrace, as well as celebrate birthdays, graduations, or any special event there.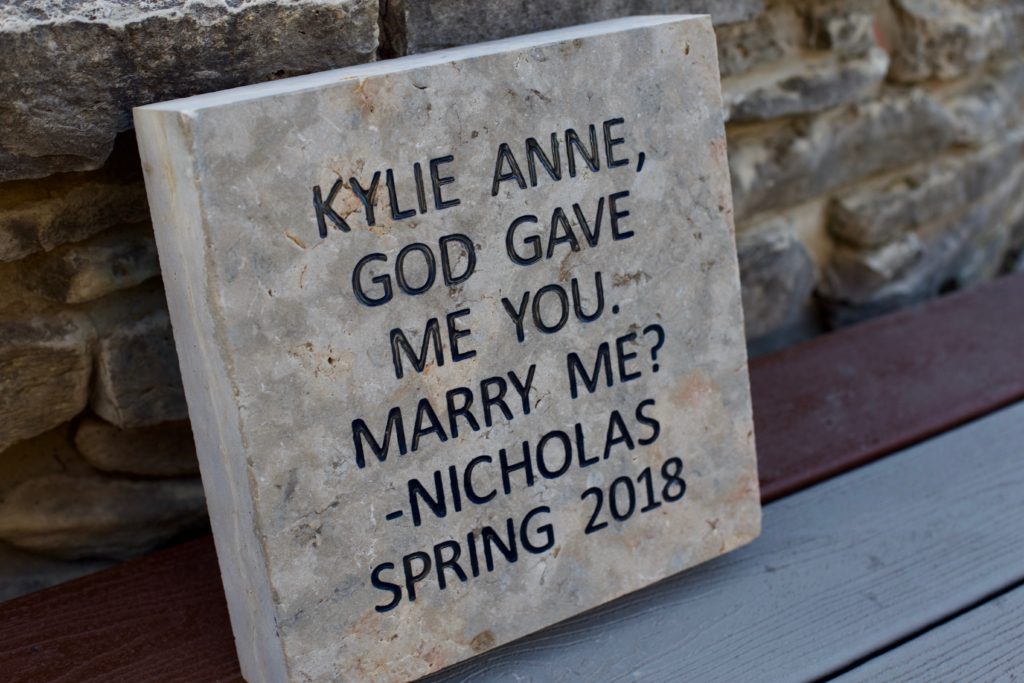 The Memorial Union Terrace is also a backdrop where futures are celebrated. Terrace-goers share their love for the Union and for each other through proposals and weddings. Just last summer, Nick Schmidlkofer and Kylie Anne Reese got engaged with a grand proposal on the Terrace, a place that had been a constant within their relationship and will now be the keeper of one of their most memorable experiences. On your next visit to the Terrace, see if you can spot their paver yourself! Their lifetime connection to the Terrace and the Wisconsin Union has only just begun — looking forward, the pair may even return to Memorial Union to have their wedding.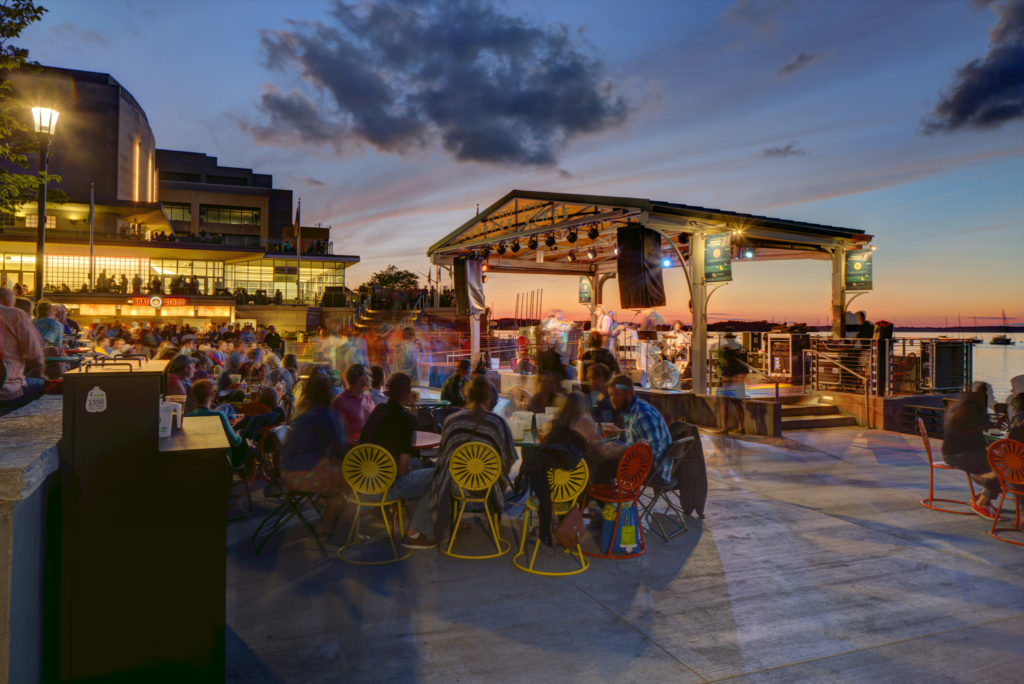 Other lifetime connections are strengthened as many return to the Terrace to remember and celebrate the wonderful memories that took place at Memorial Union. Terrace pavers are a perfect way to cement a shared love of the union and with the people in our lives — which is exactly what one son did for his parents, John and Helen Wick, who met at Memorial Union and were married for more than 68 years. Back in 2004, they and their whole family returned to Memorial Union to celebrate their 60th anniversary at the place that held their favorite memories, as well as held a special spot in all their hearts.
The Memorial Union Terrace plays a special role in many people's lives, no matter what their stage of life. Students, graduates, couples, families, the Terrace welcomes everyone as a place to make your best memories, and a place to return to remember them.