Thanksgiving To Go, Coming Soon to a Table Near You
As the colder weather begins to descend upon campus, so does the buzz of anticipation for the holiday season. Thanksgiving will be here soon, bringing with it food, family, friends and fun. We, at the Wisconsin Union, want to make your Thanksgiving financially-friendly and stress-free with our Thanksgiving To Go tradition.
With Thanksgiving To Go, you can leave behind the cooking and clean-up stress by purchasing a gourmet meal prepared by the Wisconsin Union.
You can purchase menu items à la carte or as a personal-size or family-size meal. Past options have included mouthwatering entrees of bourbon roasted turkey, gingersnap mustard glazed ham or creamy butternut squash lasagna; tasty sides of sage stuffing, mashed sweet potatoes with marshmallows, house-made cranberry orange relish or herbed green beans; and for dessert, your choice of pumpkin, pecan or fudge bottom pie—a time-honored Wisconsin Union tradition.
The Thanksgiving To Go website will be up and running in early November. In November, to order a meal, visit the website, where you can select menu items and quantities, as well as a time for pick-up at Memorial Union on Wednesday, Nov. 24. Credit card payments will be processed online, and Wiscard payments will be processed on-site at the time of pick-up.
Meals will be cooked, chilled and packed in reheatable containers to help you make the most of your time with those you care about on Thanksgiving Day.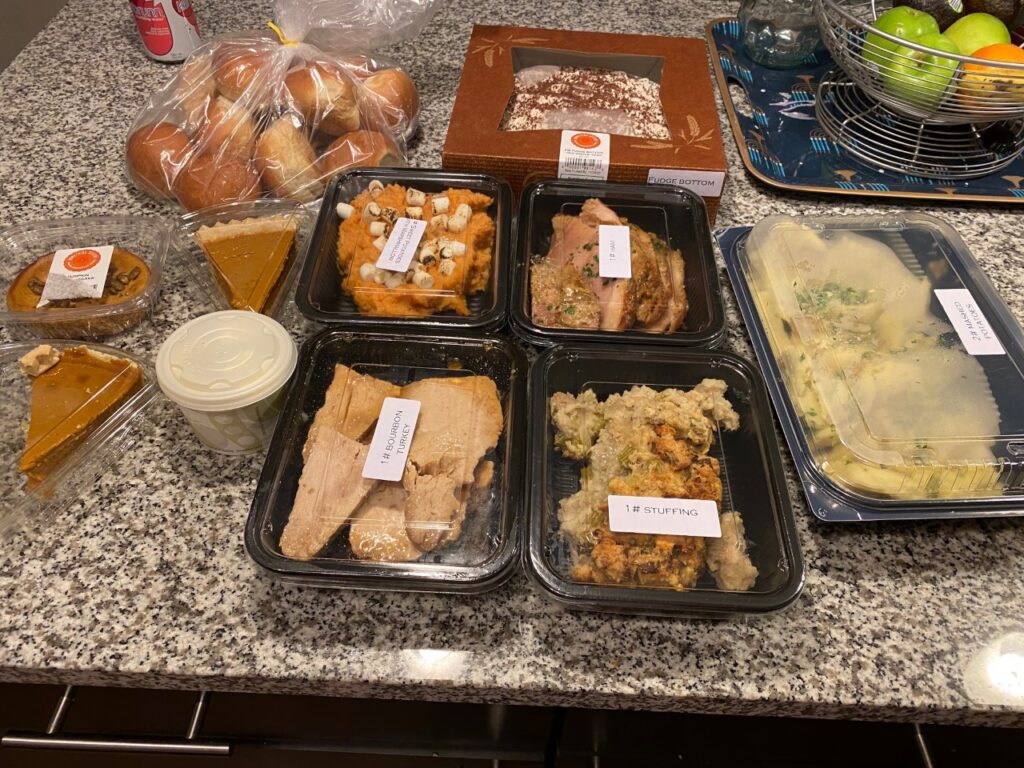 In 2020, the Wisconsin Union partnered with the Dean of Students Office to provide meals to students experiencing food insecurities. In the first year of our partnership, Thanksgiving To Go donated $3,375, and we look forward to continuing our partnership this year. Donations will be collected online through the Thanksgiving To Go website.
Stay tuned here for soon-to-come details, including information about menus, pricing and ordering instructions. You won't want to miss this chance to enjoy a delicious and stress-free Thanksgiving meal that's made with a top-secret ingredient: a big helping of Wisconsin Union love.