Terrace Season, Six Ways
There's never been a more wonderful time to visit the Terrace than this upcoming season. Whether you're looking for a place to relax and eat, explore the outdoors, or stretch your creativity, the Terrace is back and better than ever, with even more offerings so you can celebrate summer all day long.
Follow inspiration with a free or low-cost Terrace art project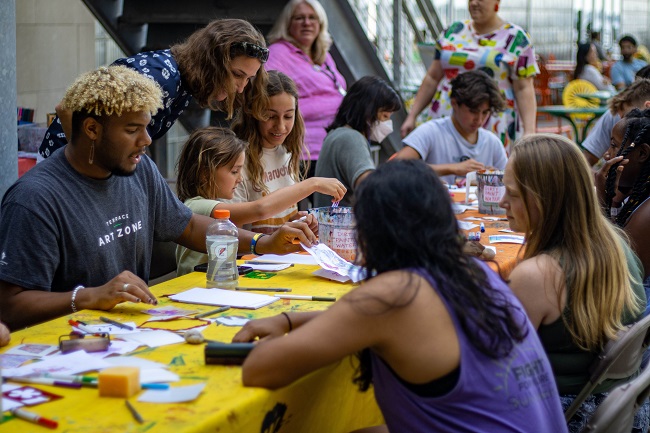 We've expanded our Terrace Art Zone to offer free outdoor art projects four days a week, Wednesday-Saturday. With a different craft each week, you can paint flower pots, decorate magnets, and more, starting June 1!
You can also choose from one of our many low-cost Wheelhouse Studios DIY art kits and purchase handmade Terrace-themed gifts at the Terrace Art Cart, open Wednesday-Saturday. What a way to decompress and channel your inner artist!
Traverse nature with a family-friendly outdoor activity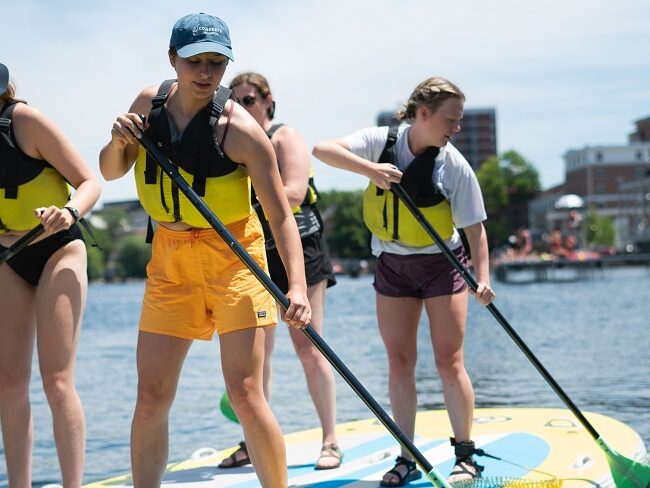 In addition to a plethora of paddlecraft available to rent, Outdoor UW will be hosting special outdoors events throughout Terrace season so that you can explore nature in new and exciting ways. Whether you swing by a Tuesday night family night, check out some paddling lessons, or join a group voyage to enjoy s'mores at Picnic Point, there's plenty of fun to be had.
Paddle over to enjoy music from Mendota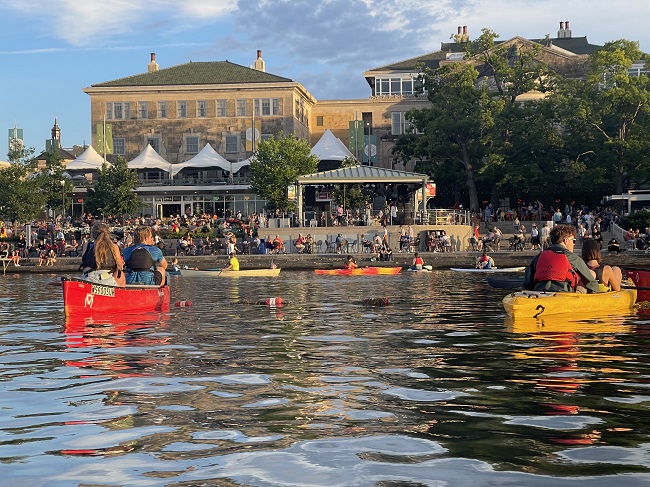 Back for its second year, Lakefront Live brings together incredible free live music and Madison's great outdoors in a three-concert lake-facing concert series.
While you can enjoy the music and vibes from a seat on the Terrace, we recommend reserving a canoe, kayak, or paddleboard from Outdoor UW and savor the unique experience of vibing to a concert from Lake Mendota.
Vamp it up at an annual jazz celebration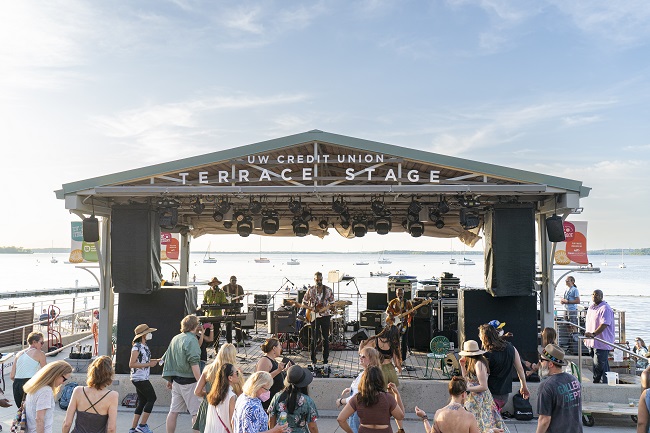 As the finale of the 11-day 2023 Madison Jazz Fest, soak up the sounds of free jazz performances on the Terrace alongside some lakeshore breezes and sunny skies!
On June 17, catch some of the area's hottest swing and jazz artists, and then on June 18, enjoy a Juneteenth celebration of Black performing arts.
Kick back at a lakeside film screening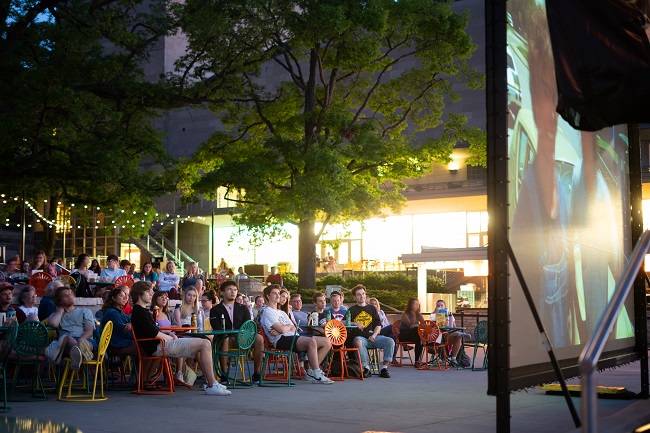 You don't have to go far to enjoy some free cinema – just come down to the Terrace! With a different film every Monday this summer (and some surprise summer chills-themed films on select Sundays) there's something for everyone this season.
Don't forget to grab $1 hot dogs, chips, and sodas – a special offer just for film screening evenings – to enjoy during the movie!
Rock, bop, jam, and groove to four nights of weekly live music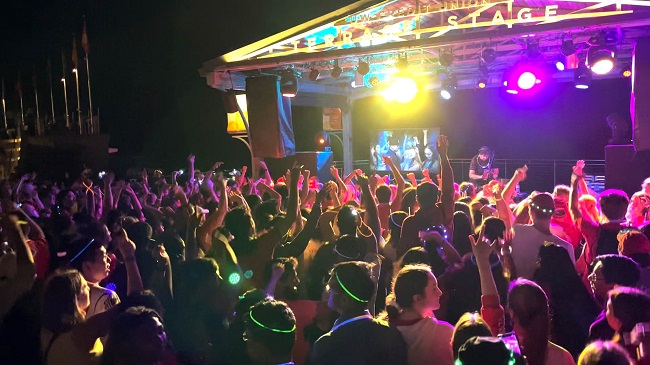 That's right – four nights a week, you can find live music of all genres playing from the UW Credit Union Terrace Stage. No matter whether your favorite tunes are pop, rock, country, jazz, folk, or a fun subgenre, we're sure there's a show for you to enjoy alongside a classic Terrace sunset!
For a full list of Terrace activities and events, visit terracesummer.com.