Terrace Season 2021 Dining: New, Limited Time Dining Concept and New Market
April showers bring May flowers, and May brings sunshine, the smell of summer and everyone's favorite: Terrace season! That's right, folks; Terrace season has begun and we have some surprises for you! We will be unveiling a couple of new concepts at Memorial Union, a seasonal market, called the Terrace Store at Lakeview Lounge, and a reservation table service dining option called the Sunset Lounge & Outdoor Restaurant.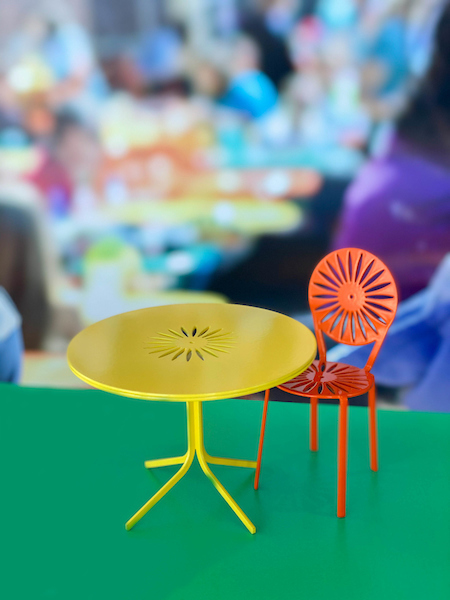 Ever been on the Terrace and realized you've forgotten your sunscreen or your bug spray? Well with the opening of the Terrace Store, you can purchase those necessities and continue to enjoy the Terrace without the fear of sunburn or bug bites. The new Terrace Store will be located in the northwest corner of Lakeview Lounge and will carry outdoor necessities, apparel, souvenirs (including our iconic mini Terrace chair), drink coolers and more. The market will also feature a new drink concept for the Terrace: hard seltzers. Featuring a variety of brands and flavors to choose from, you'll have plenty of tasty options to quench your thirst on those hot summer days.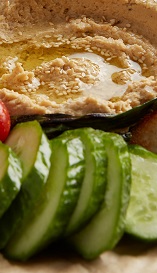 We will also open a table service dining experience in the Shannon Sunset Lounge, named for lifetime Wisconsin Union members and benefactors, Mike and Mary Sue Shannon, called the Sunset Lounge & Outdoor Restaurant. These reservable tables will be open three days a week—Thursday, Friday, and Saturday. This limited time dining option features a cocktail menu, shareable appetizers, a variety of 16″ pizzas and vanilla bean creme brulee. The Sunset Lounge & Outdoor Restaurant service begins June 17. Patrons can make reservations for the first week beginning June 14. Learn more here. This concept is presented in part thanks to sponsorship support from Dean Health Plan, a member of SSM Health.
The Wisconsin Union also anticipates opening the seasonally available BBQ Stand in July. The menu features mouthwatering menu options, such as the KC smoked pork sandwich, the BBQ jackfruit sandwich, and the 1/4 rack of St. Louis BBQ ribs.
Other dining options at Memorial Union include der Rathskeller, der Stiftskeller, Carte, Badger Market, Peet's Coffee, the Brat Stand, Strada, Lakeview Lounge, and the Daily Scoop at Memorial Union.
As Wisconsin Union Interim Associate Director of Retail at Memorial Union Rob Gretzlock said, "There are many different departments working together to make Terrace season as memorable as possible. We're so excited to be building a lively atmosphere and creating engaging events in the go-to place for the community and campus." 
We hope to see you on the Terrace soon!