Experience a "Taste of the Terrace" This Summer With the Return of Members-Only Events
Yes, you read that right—members-only events are back and better than ever! New this year, we will celebrate our treasured Wisconsin Union members with dedicated "Member Thursday" experiences and discounts. Read on to learn how you can make the most out of your Union membership.
Not a member yet? No worries! It's never too late to become a member. And, for a limited time, when you purchase a membership, you will receive a bonus Perks Pack of dining deals at every Union dining location, worth more than $60. With this collection of unbeatable meal deals, there's no better time to become a member than right now.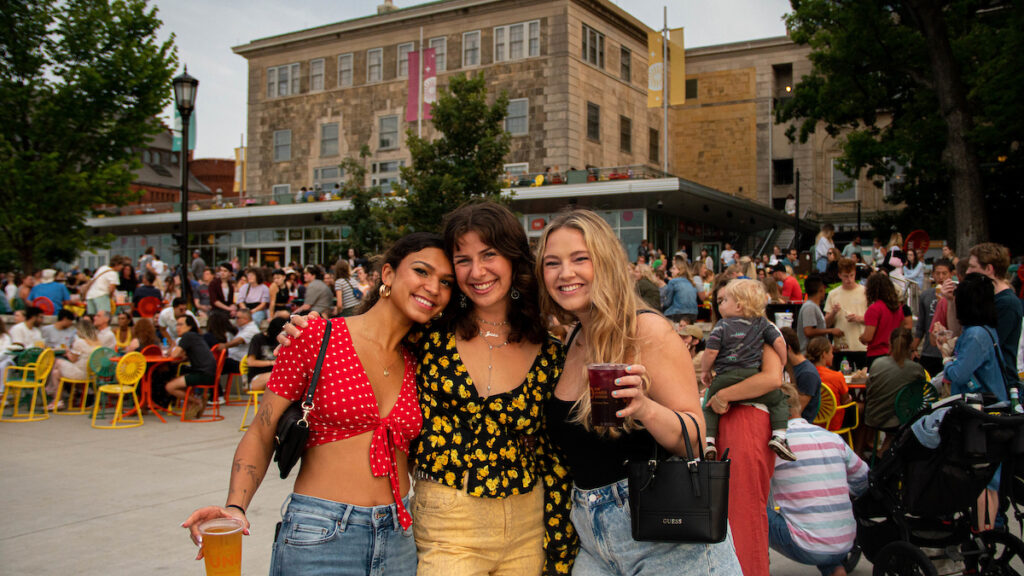 Special Events
What says summer more than enjoying six unique adult beverage and food pairings with prime seating on the Memorial Union Terrace, our lakefront dining and entertainment space? This summer, annual and lifetime Wisconsin Union members have the unique opportunity to participate in members-only tasting experiences, appropriately titled Taste of the Terrace. During these events, members can socialize with friends, sample delicious food and refreshing drinks, and take in the sights of the bustling Terrace from their seat outside of the Shannon Sunset Lounge. If you're participating in Taste of the Terrace, plan to relax on the Terrace a bit longer to have a front row seat to the beautiful sunset and live bluegrass music that will follow each event.
Taste of the Terrace events are sold out for the summer, but if you missed registration, never fear! Keep an eye out for more members-only experiences like this in the future. In the meantime, create your own Taste of the Terrace by coupling your favorite food with a refreshing beverage from one of Memorial Union's delicious dining options.
Special Discounts
Your Member Thursday benefits don't stop there—each Thursday, members save 20% on DIY art kits from the Terrace Art Cart, as well 10% on Outdoor UW paddling rentals. No need to limit your Terrace time to only Thursdays, though, because members save every day this summer at Wheelhouse Studios with a 10% discount on DIY art kits and $10 off on all art classes. Channel your creative and adventurous sides, and enjoy these members-only savings.
Reminders
Your Wisconsin Union membership card is like the Union's version of a VIP pass: it grants you access to our spaces, including Memorial Union, Union South and the Terrace, as well as exclusive events and discounts like the ones mentioned above. That being said, make sure you bring your membership card with you when you visit, because you'll need to present your card to take advantage of these exciting opportunities—just as you needed it to register for those Taste of the Terrace events! Misplaced your membership card? You can request a replacement at no extra cost by filling out this form.
Membership makes all your favorite things about the Union possible, including the student-led programming of more than 1,000 events each year. Thank you for being a member and helping to continue the Union's tradition of making memories that last a lifetime.