An Inside Look into the Union's Summer Apparel Line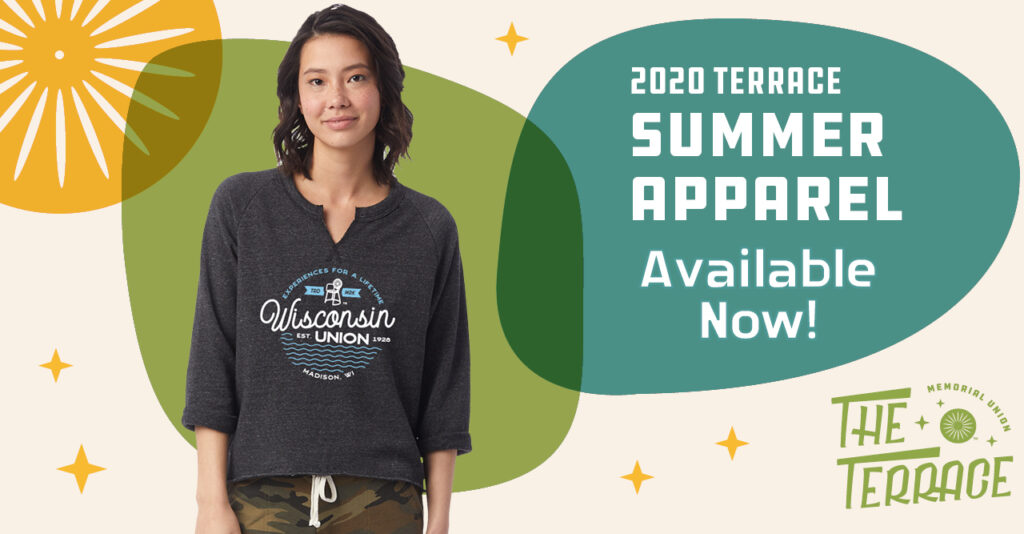 The Wisconsin Union summer apparel line features cool retro throwback vibes that'll have you groovin' right into a summer frame of mind. We want to give you a behind the scenes look at how our in-house marketing team created this Terrace-themed, summer merch, which inspired the entire Summer 2020 Terrace look. In this story, we share a step-by-step look at how our summer apparel line came to life. Click here to check out the new pieces in our online Terrace store for yourself, including a limited-edition tee, only available while supplies last.

The apparel line process started when our marketing team met with a clothing vendor, who produces the clothing pieces. The team looked at all the options of materials and types of clothing from the vendor and then made a list of the apparel to purchase based on texture, quality, past customer interest and other considerations.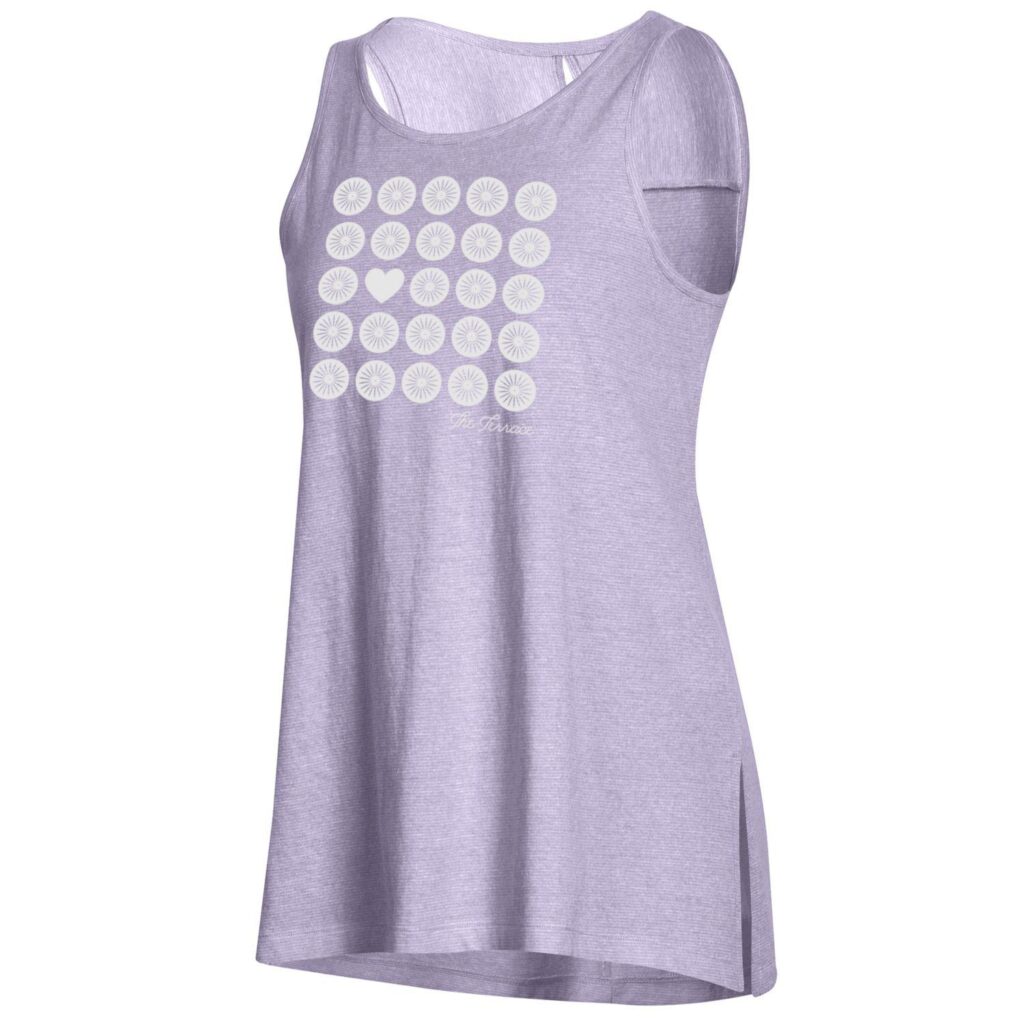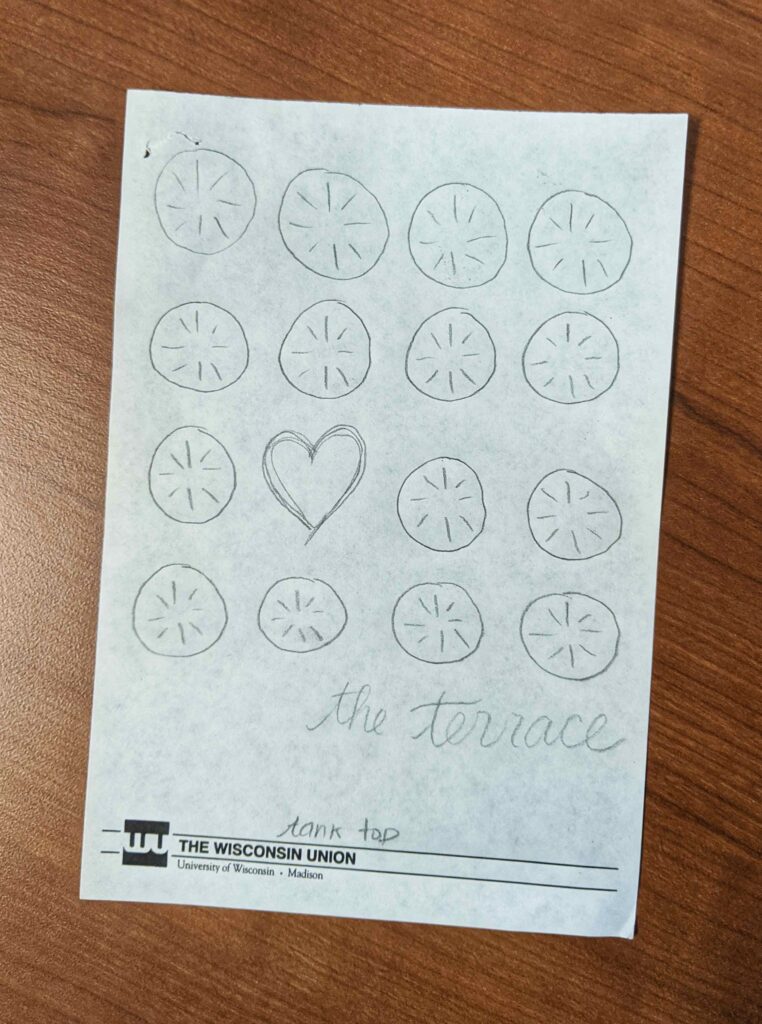 Then, the team members distilled their options down from almost 20 pieces to just the right number — 10 — and regrouped to choose colors and brainstorm the kinds of graphics that would work for each piece.

"Because there are so many creative minds in the room, it really all happened organically," Wisconsin Union Dining Services Marketing Specialist Jesse Brookstein said.

The process then switched over to the design team members, who each took on several different kinds of designs. Many of the design team employees are University of Wisconsin-Madison students, like Jessalyn Mailoa '20.

"I looked for inspiration surrounding the Terrace and the University — things like our sunburst chairs, outdoor lake activities, Terrace food and Bucky Badger," Mailoa said. "It was personally refreshing to work on an apparel project, which was something different from my typical design assignments."

Input from many Wisconsin Union team members allows for different perspectives on the chosen apparel as well as an opportunity for students to gain hands-on marketing experience.

Designers then presented their ideas and received feedback on which designs worked best for the chosen apparel. Next, the team sent the design files to the clothing vendor for printing.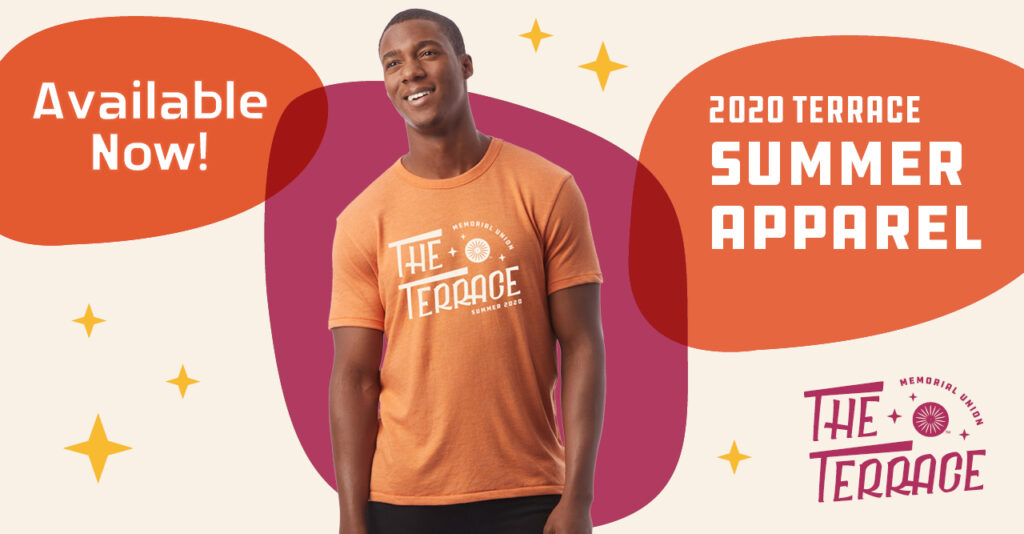 "I found it really energizing and inspiring to work with the team on this project," Wisconsin Union Creative Services Manager Tasmin Ford said. "I'm consistently blown away by the talent and creativity of our designers, and I really think people are going to love the new 2020 looks."

The Wisconsin Union marketing team hopes that this line helps Wisconsin Union members and guests feel that they always have a piece of the Terrace with them.

For more information about this line and other Terrace Store items, click here.

Have you visited the Terrace yet this year? The 2020 Terrace season has begun with new protocols in place. Learn more at http://TerraceSummer.com.