Out-of-Classroom Learning for a Lifetime
During the past spring semester, Wisconsin Union Directorate (WUD) student leaders ventured away from their campus living room for invaluable, unforgettable out-of-classroom learning experiences made possible, in part, by the support of Wisconsin Union members and donors.
Thousands of student leaders take part, each year, in WUD, our organization's student programming and leadership board. WUD is made of up 10 committees and one club, which do everything from curating art galleries to offering outdoor recreation.
WUD student leaders gain from hand-on learning experiences throughout the entire year right on the UW-Madison campus. For these leaders, their Wisconsin Union experiences are a classroom without walls and without the traditional ingredients of classroom learning, such as assignments, tests and curricula. The assignments are the programs they create, and the tests are making their ideas and dreams into reality.
At points, throughout the year, we, at the Union, help these students expand their real-world classroom with trips for a lifetime. In this article, we take you inside their journeys across the country and inside the lessons you, our supporters, have helped make possible with your donations and Union purchases.
WUD Music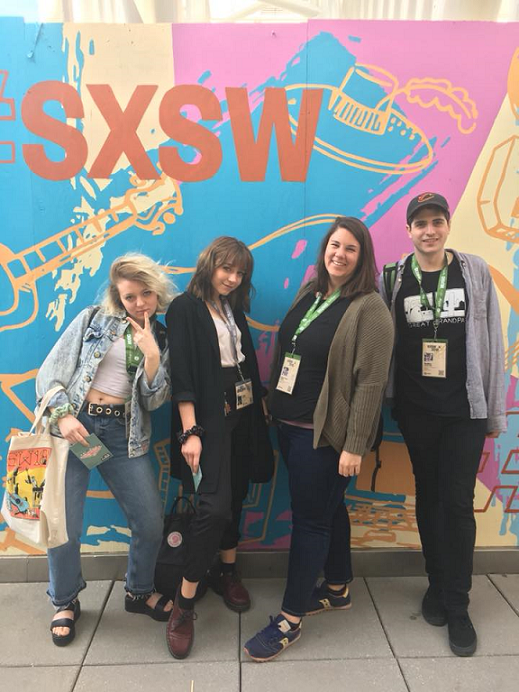 Brennan Bahr, the 2017-18 WUD Music Committee deputy director of marketing, and other Music Committee members made the most of their 2018 spring break with a trip to Austin, Texas, to experience the music festival, called South by Southwest (SXSW).
Festival organizers aim to inspire future industry leaders by bridging technology, communication and music. Bahr describes the experience as a dream he had never dared dream coming true.
"Music has been a cornerstone in my life," Bahr said. "SXSW provided unmatched perspective and knowledge about the music industry."
Bahr and other student leaders observed not only the music at the event but also took note of everything from SXSW marketing to day-of programming coordination with the goal applying what they learned to WUD Music programming. They attended anywhere from five to 10 concerts each night at SXSW.
"SXSW incorporates work and play," Bahr said. "It didn't matter which concert you were at; there were always people to meet and music to hear."
Some of the performers, including headlining bands' members, had been part of the Union's free music lineups, Bahr said. For the committee members who attended, this made the SXSW experience not only a learning opportunity but also an affirmation that WUD Music is booking relevant, current artists.
With students, like Bahr, doing everything from booking bands to developing marketing plans, the leaders found lessons in every aspect of SXSW.
"No class you can take will prepare you to run an event for 500 people," Bahr said. "The Union does."
WUD Film
In January 2018, WUD Music Committee members ventured to Park City, Utah, for an out-of-classroom learning experience at the Sundance Film Festival, an event dedicated to bold, independent storytelling.
Sarah Sapiro, the 2017-18 director of the WUD Film Committee and a self-professed movie-lover, led the committee's trip and Sundance Festival experience, during which members watched 17 films in four days.
"I never thought I would go to Sundance," Sapiro said. "It was surreal. It's an atmosphere unlike any other."
The group spent a majority of their time watching films and speaking with other movie-lovers about their passion for the film industry, Sapiro said.
After the film screenings, committee members listened to talks by directors, actors and actresses, who discussed each movie's content and the film-creating experience.
In addition to learning about the film industry, participants gathered ideas for upcoming film programming at Union South and Memorial Union.
"We get to see movies before they're out, which helps us decide what movies to play next year at our festivals and showings," Sapiro said.
WUD Art
WUD Art Committee members took a bite out of lessons in the Big Apple through a trip planned and led by Francesca Pessarelli, the 2017-18 WUD Art Committee director.
The goal? Give Art Committee members the opportunity to see world-class museums.
"The trip taught curation skills like lighting and arrangement," Pessarelli said. "It also showed committee members that their career paths have many possibilities and aren't black and white."
The group met with curators and alumni during their stay, soaking in not only the art but also the advice of art professionals.
"It is encouraging to see successful people in the industry," Pessarelli said. "Getting to hear how an alumna of Wisconsin is finding success in New York City means everything."
The trip centered around visiting museums throughout NYC, but participants found ways to appreciate art in other forms, as well.
For example, the group ventured to Brooklyn to explore the street art and mural work within the city, as some committee members were interested in the mural commissioning scene in Madison.
"It was important for WUD Art to take this trip," Pessarelli said. "It's important for students to see that you can be successful in the art industry."
WUD Alternative Breaks
The WUD Alternative Breaks Committee aims to help students learn about social and environmental issues as well as provide leadership training through events, collaboration with local non-profit organizations, and service learning trips. Students of all majors and years are invited to take part in the committee.
Callan McNamara, a 2018 UW-Madison alumna, planned countless life-changing trips for committee members in her Alternative Breaks leadership role.
"Sending students across the U.S. to learn about service is the main component of Alternative Breaks," McNamara said. "When students come back, they have a renewed sense of issues happening everywhere, including the Madison community."
McNamara recently experienced one of these life-changing trips for herself. She spent her most recent spring break in Atlanta, Ga., working with the International Rescue Committee and learning about refugees and immigration.
During this trip, McNamara and fellow Badgers taught English classes and computer literacy skills, worked in a community garden, and helped manage a donation center for immigrants and refugees in the Atlanta community.
"Just hearing about the application process for refugees changed my perspective," McNamara said. "They come to the U.S. with nothing and can wait years until their applications are approved."
McNamara says that her experiences, including this recent trip, provided her with unmatched leadership experience and service learning.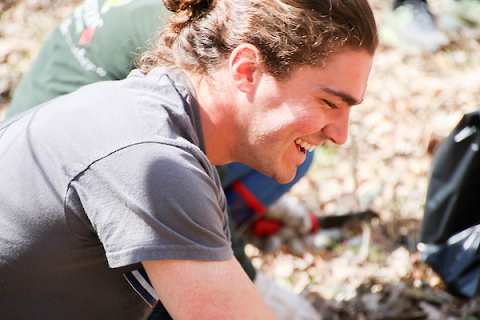 Thank you
We, at the Wisconsin Union, would like to thank our members and donors who helped make these trips possible. From a first-hand look at what it takes to make a film to service leadership experiences, none of it would be possible without you.
To learn about supporting these and other Wisconsin Union social education efforts, visit union.wisc.edu/donate.