Souper Supporters: Wheelhouse Artists Create Bowls for UW–Madison Habitat for Humanity
As their hands sculpted soft clay into beautiful bowls, Wheelhouse Studios artists, hobbyists and students helped shape the future of a local family on Oct. 9 by crafting handmade bowls. Their donated creations will be sold as a part of a fundraiser for the University of Wisconsin–Madison chapter of Habitat for Humanity.
The event, titled the Souper Bowl, is the chapter's largest annual benefit to raise money toward the construction of a home for a Dane County family in need. On Feb. 4, 2023, UW–Madison Habitat for Humanity will be hosting Souper Bowl XXVII, which will raise funds toward building the chapter's 23rd house.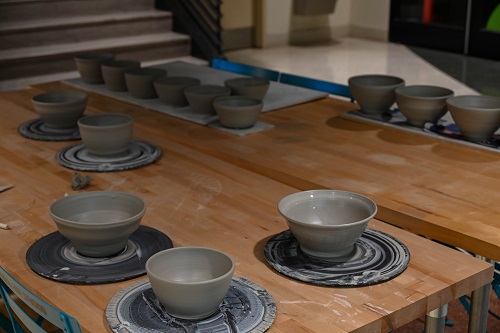 At the annual occasion, attendees purchase soup alongside these handcrafted bowls, served by local celebrities, athletes, and politicians who volunteer their time for the special day. It's a time to enjoy delicious comfort food while helping a heart-warming, home-giving cause.
Wheelhouse has been a proud supporter of the Souper Bowl for several years, annually donating anywhere from 150-170 bowls – a good portion of the total amount of bowls used for the fundraiser. Each piece is made individually on Wheelhouse pottery wheels, mirroring the hands-on approach Habitat for Humanity takes in constructing homes.
The hard work of clay-flecked fingers and artistic minds – and up to 340 pounds of clay – will help UW–Madison Habitat for Humanity toward their $20,000 goal for Souper Bowl XXVII, which would surpass the $13,000 raised at the previous year's event.
As we enter this special season of giving and gratitude, Wheelhouse Studios is honored to continue to support the ongoing work of UW–Madison Habitat for Humanity, creating home and community through beautiful works of art and collaboration.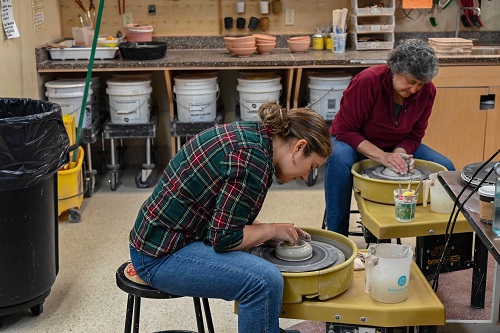 For more information about UW–Madison Habitat for Humanity and Souper Bowl XXVII, visit https://h4huw.org/.

No matter one's skill level, age, or UW–Madison affiliation status, all are welcome to enjoy Wheelhouse Studios facilities, which offer opportunities in arts such as pottery, jewelry-making, sword dancing, culinary creations, and more. The team offers classes, workshops, and even open studio time for those 18 and older. To learn more about the on-campus creative space, visit union.wisc.edu/wheelhouse.