Socialize, Learn, and Play – A Games Experience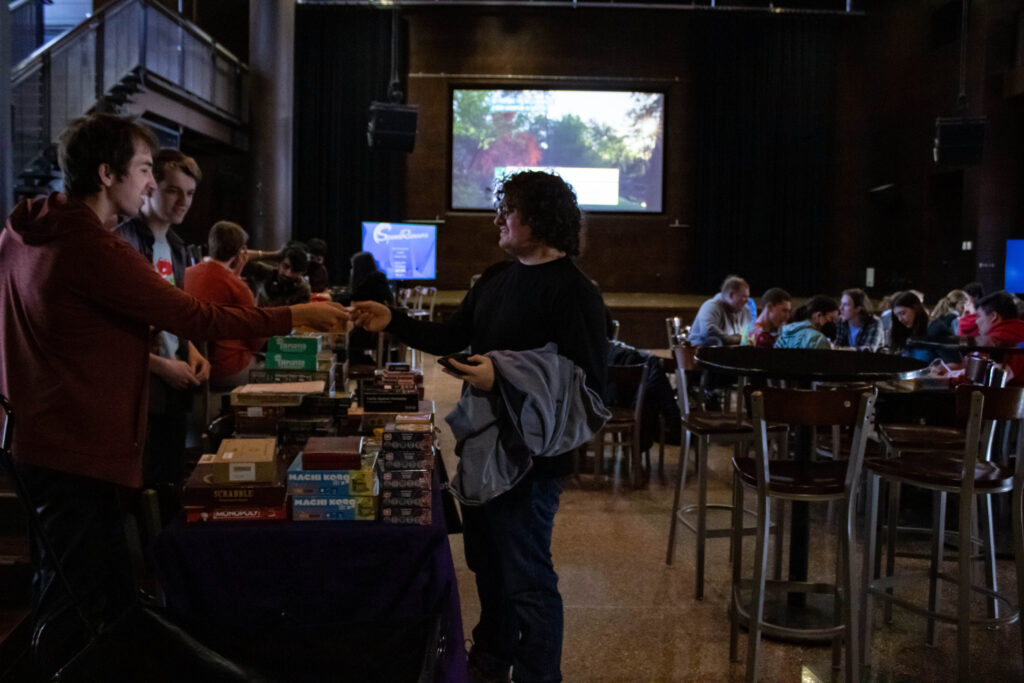 From Dungeons & Dragons to Mario Kart tournaments, your ultimate gaming connection is here within the Wisconsin Union Directorate Games Committee. 
WUD Games Committee Director Bahulya Tandon explained the purpose behind the founding of the Games Committee in 2019 and the relaxed and inviting meeting atmosphere the Committee works to foster.
"We have our collection of games for people to play with new people or with their friends to facilitate community between people of very different cultures through a hobby that they share," Tandon said. "You can come at any time, join the conversation, play games with us, and leave whenever you want to."
Tandon shared how the welcoming environment of the Games Committee has shaped his time on campus, specifically adjusting as an international student. The community he works to foster in his leadership position is of the utmost importance to him because of the immediate comfort he felt joining the organization as a general member during his freshman year.
"First semester of my freshman year, I decided to go to some of the Games [Committee] events, and, in the first two weeks of going, I decided, 'This is really cool, and it makes me feel at home with people,'" Tandon said.
The welcoming environment Tandon found as a freshman is one he wants to emulate and continue for future Committee members.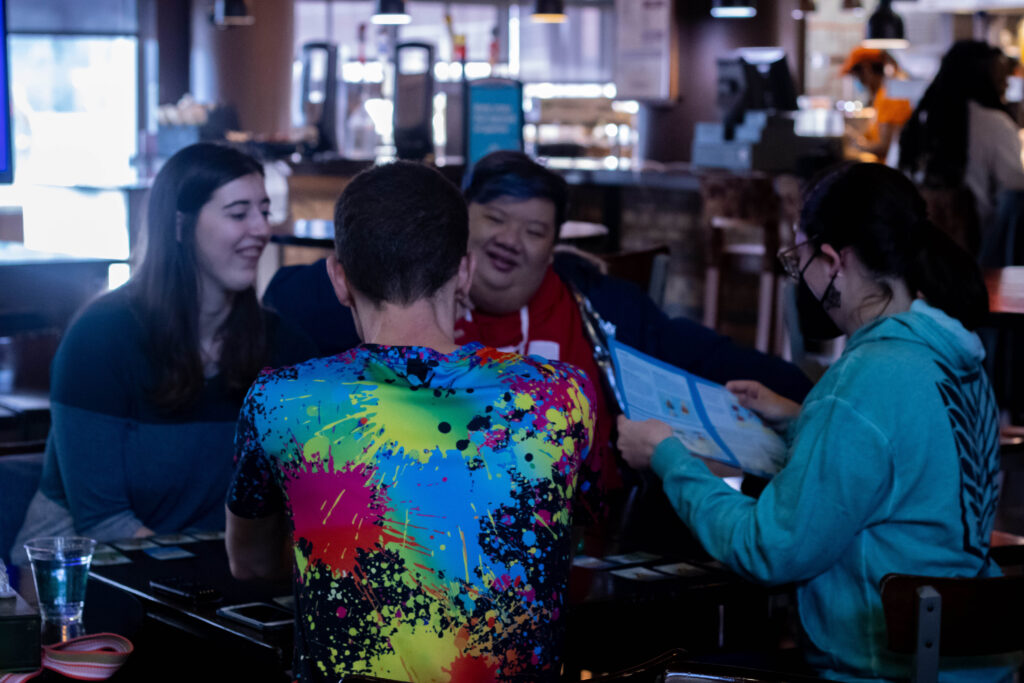 The Committee encourages UW-Madison students of all gaming skill levels and interests to come to Games Committee meetings. Tandon said that games can be divided into different groups, depending on what your goal of joining the committee is. The individuals hoping for a "big win" at the end of the night can play together, while the members hoping to get some homework done while playing can all join a leisurely game together.
Coming to the first meeting, Tandon did not know how to play many of the games available, but his fellow members jumped in and began teaching him the rules, plot lines, and strategies of each of the games.
Building a strong community may be at the forefront of the Games Committee leaders' minds, but that does not mean they don't have additional goals. They want to make the Games Committee the hub for all types of easily accessible games from eSports to board games and everything in between.
Tandon wants members to know that if they have an idea for a game or an event, they should share it. He believes a large part of his job is to take the creativity of members and turn it into a real-life event. In a collaboration with WUD Cuisine, Tandon is creating a game of chess with molded chocolate pieces, so every time you take a piece, you take a bite! Start thinking big, and bring your ideas to the next meeting!
Not a student but know a UW-Madison student who enjoys games or simply is looking to make connections with others on campus? Send them this story, and encourage them to come out to a Games Committee event or meeting. They are always welcome.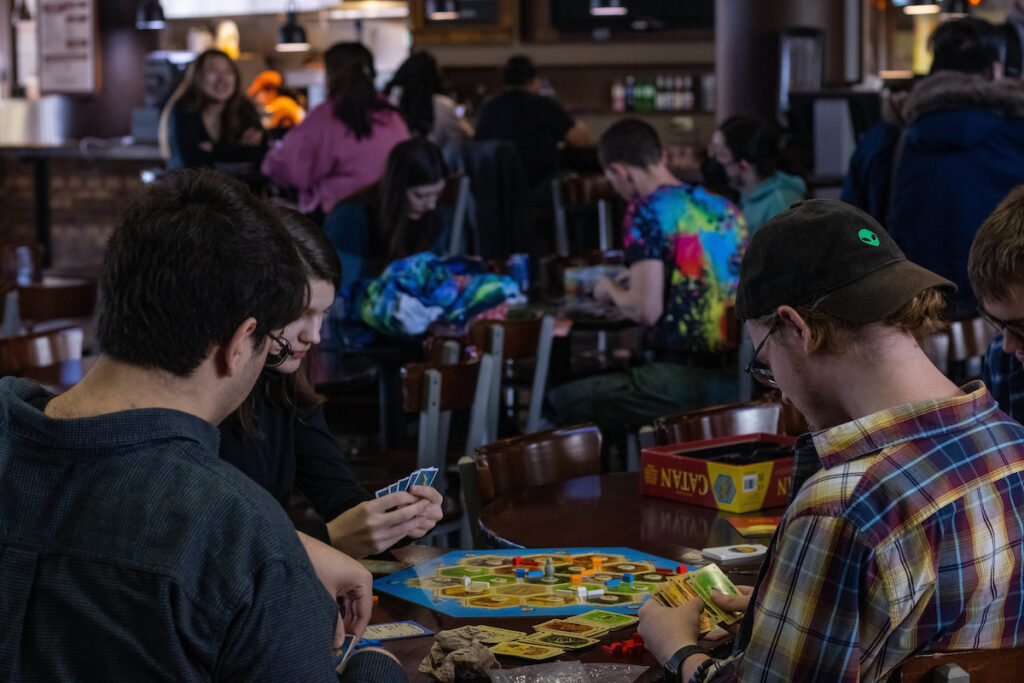 The common theme Tandon highlighted through all goals and visions he has for the committee is inclusivity. Tandon and the other leaders have made it a point to ensure the committee is accessible to all students on campus. Accessibility and inclusivity includes financially, skill level wise, and interest based.  
"A big part of our community is making sure that we're very inclusive of everyone and making them feel like this is a safe space,' Tandon said. "One of our bigger focuses is to make sure that we are open to everyone who wants to participate and make sure there's nothing that is stopping them."
The Games Committee meets for Game Nights every Sunday from 5-9 p.m. at the Sett Pub where all board games, video games, and Virtual Reality headsets are open for use. On alternating Fridays from 5:30-9 p.m. the committee hosts Game Exhibitions at Union South. The exhibitions include three hours of game play followed by a 30 minute discussion of the game's plot and execution. On the Friday's without Game Exhibitions there is a virtual option for members to interact through Discord and Twitch.
Make sure to stop by one of the events for a few minutes or stay and become enthralled in the games for hours!