The Wisconsin Union and SOAR: Partnering for a Great First Campus Experience
SOAR, all University of Wisconsin-Madison students get to experience this freshman and transfer orientation event. Here, at the Wisconsin Union, we help make it all happen, including event management, facilities coordination, and programming. We come together as a team to help all incoming students and their families enjoy some of their first days at UW.
SOAR stands for "Student Orientation, Advising, and Registration." It is the first experience students have on campus and a very important one. Choosing classes, getting the know the dorms, trying to make friends, and a walking tour to see campus; students and their families do it all in just a couple days. Phew, that's a lot! We, at the Union, are here to help bring some fun and ease to these new experiences. We are, after all, the Division of Social Education, so we bring the fun and combine it with learning!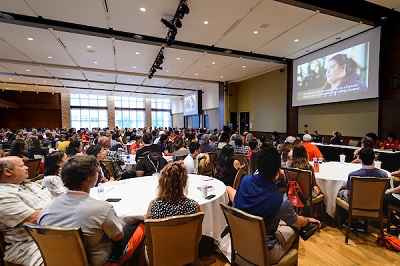 With programs targeted for students informing them on resources available on campus such as SAFEWalk, Rec Sports, Hoofer Sailing Club and many more, both students and their families have the opportunity to learn about all that campus, including the Wisconsin Union, has to offer. More than 8,000 new students traveled through Union South in 2018 for SOAR for everything from information sessions to a resource fair.
Betsy Pierce, an event planner in the Campus Events Services Office at the Union, says the long-standing relationship between the Center for the First Year Experience (CFYE) and SOAR continues to evolve and grow as the program and the Wisconsin Union grows.
CFYE helps incoming students adjust to life at UW-Madison through many efforts, such as SOAR.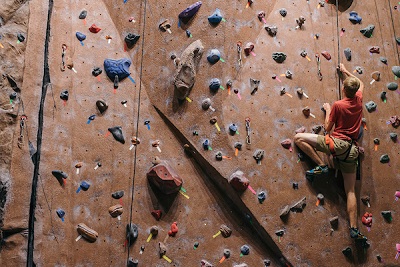 "These are the first opportunities for students to really see campus, and what better place to show them than the living room of campus," Betsy said. "This is the safe place they can come to hang out, relax, enjoy music, enjoy bowling, and we want to emphasize that."
The Marquee, a theater which screens the latest blockbusters throughout the year, in Union South holds 330 people, and with 23 freshman sessions and seven transfer days, all SOAR participants had the chance to visit this and many other large event spaces in 2018.
This year, we, at the Union, will host 31 freshman sessions and 10 transfer sessions.
"Being able to continue to grow and walk alongside the Center for First Year Experience as they help students flourish on campus is very rewarding," Betsy said. "We constantly strive to evolve our services to meet the changing needs of CFYE and the students they serve."
We pride ourselves on being not only the living room of campus, but also the home for SOAR and the kick-off to a Badger's time here at UW-Madison.
Their time at SOAR is often their first opportunity to take advantage of everything that their membership has to offer! From discounts on art classes at our open arts studio Wheelhouse Studios to rock climbing and bowling at our recreation center in the Sett, the possibilities for fun and relaxation are endless.
While attending UW-Madison, students are Wisconsin Union members! Though all are welcome to join the Union family as members! If you would like learn about becoming a member and enjoying the experiences the Union offers, such as bowling and rock-climbing, visit union.wisc.edu/memerbership.