Update Your Winter Wardrobe at the Largest Ski Swap in the Midwest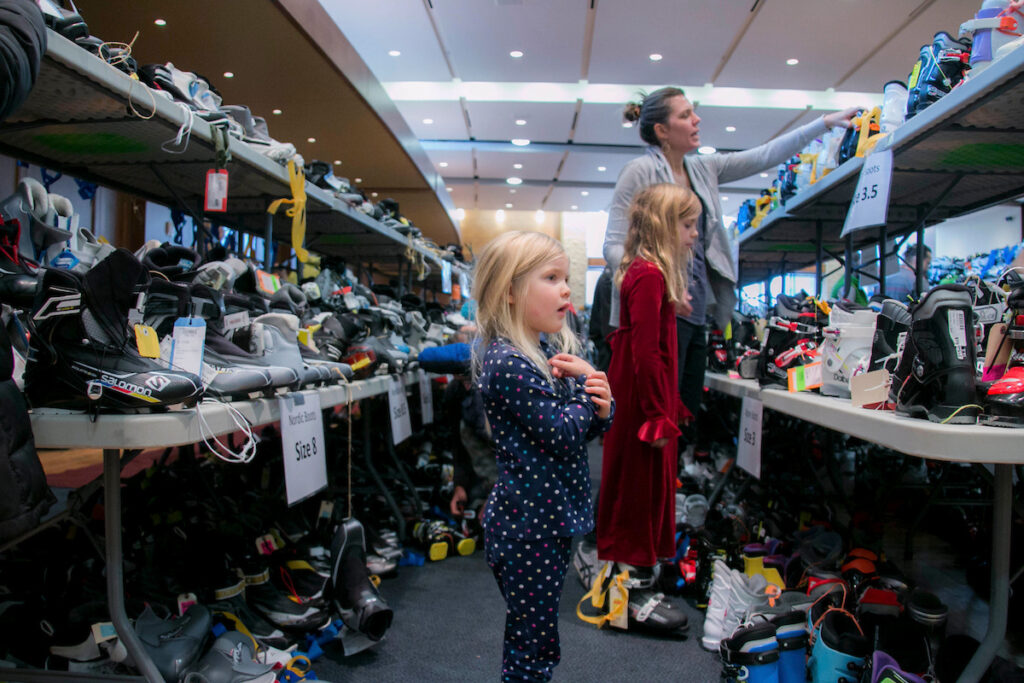 The thought of trying out a new winter sport can be daunting with the amount of equipment required. That's why we have the largest ski and snowboard swap in the Midwest right here at Union South, making it as easy as possible for you to get involved in the outdoors at a low cost. The Hoofer Ski and Snowboard Resale will return for its 57th year Dec. 4 and 5 at Varsity Hall in Union South, providing a once-a-year opportunity to purchase new and gently used winter gear at significantly reduced prices. Local and national vendors will sell what you need to get involved in winter sports: downhill skis, snowboards, boots, helmets, goggles, poles, jackets, mittens and more!
Do you have winter gear sitting around at home that you've outgrown or no longer use? You can bring up to 10 approved items to sell at the Resale. You'll receive help pricing the items from on-site salespeople and then you'll be able to monitor the sale of your items online. The Resale is the perfect opportunity to update your winter wardrobe at an affordable price by swapping out your old gear for some exciting new equipment.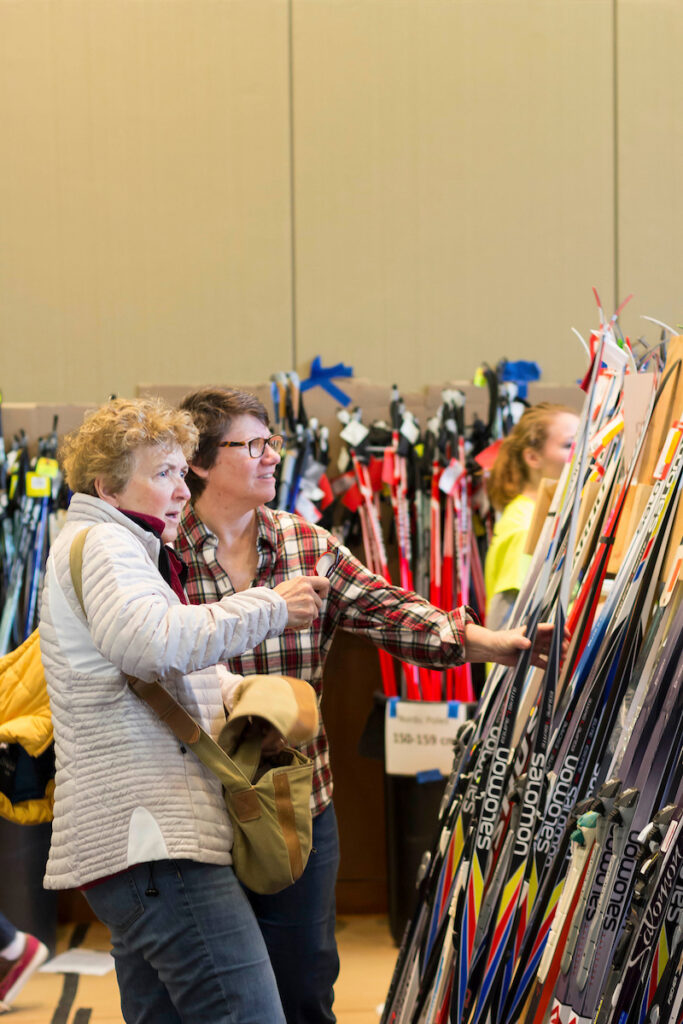 All items purchased at the Resale help to fund the Hoofer Ski and Snowboard Club (SnS), which includes supporting the Hoofer Nordic, Alpine and Freestyle Ski Teams and SnS events and trips. The Club takes trips to local hills, including annual free ski trips with local non-profit groups, as well as larger outings to ski resorts out west.
Get involved in the outdoors all year long with the six clubs that make up the Wisconsin Hoofers, one of the oldest and largest student organizations at UW-Madison. Hoofers is open to everyone 18 and over and has nearly 2,000 current members. By joining Hoofers, you will gain leadership skills, recreation experiences and lifelong connections with your fellow outdoors-lovers.
We hope to see you Dec. 4 and 5 for the 57th Annual Hoofer Ski and Snowboard Resale! Visit hoofersns.org/resale for more information.