Remembering Gold Star Heroes Charles Howard Bixby and Philip Taylor Bixby
During World War I, when a member of a family served in the military, the family would display a blue star in the window of their home. If the service member passed away during active duty, the family replaced the blue star with a gold star, signaling to the community that they had lost their loved one.
The family of service members Philip and Charles Howard Bixby is all too familiar with this tradition, having lost both men to World War II (WWII).
We, at the Wisconsin Union, first began to tell their story through our electronic Gold Star Honor Roll. Unveiled in November 2017, the memorial, which includes a kiosk outside of Memorial Union's Main Lounge and a website, has the names of more than 1,000 alumni service members, who passed away due to service-related causes. Within this memorial, you'll find these two fallen heroes' names: Philip Taylor Bixby, Jr., and Charles Howard Bixby.
Today, we share with you more of their story and the story of a family that continues to mourn the loss of two individuals; a family that will never be the same without them.
Charles Howard's and Philip's story begins in Appleton, Wis., where the two brothers were raised on a farm. As is so often true with siblings, they were very different from one another.
Charles Howard's family describes him as a jokester and the life of every gathering. Even when his jokes were at others' expenses, he managed to make friends of all he came across. It came as no surprise to his family when his high school elected him senior class president. In addition to his charming demeanor, Charles Howard had a talent for science and math, which led him to pursue a degree in chemical engineering at UW-Madison.
After graduating in 1941, he joined the U.S. Navy and become an ensign. In the Navy, he served as a pilot.
While away, he kept in contact with his family, and, through it all, continued to be the joyful, funny individual he had always been.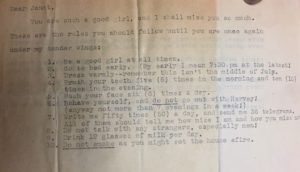 In a letter he wrote to his sister Janet, he included a list of satirical rules for her to follow until she was, as he said, "once again under my tender wings". They included, "Dress warmly – remember, this isn't the middle of July. Do not smoke as you might set the house afire. Behave yourself, and do not go out with Harvey! (Anyway not more than seven evenings in a week!")"

Prior to his passing, in December 1942, he was reported missing in action after he was believed to be on an aircraft that disappeared while transferring a crew. However, Charles Howard was actually aboard a different aircraft and soon alerted his family that he was indeed alive.
However, little over a year later, his letters home ceased. And his family was informed that Charles Howard was believed to have been killed in a plane crash off the coast of Australia. He was reported missing in action March 28, 1943.
After his death, the Bixby family received a box of Charles Howard's belongings from Australia. It included a stamp collection he had been gathering from his time in the South Pacific as well as a boomerang, which was treasured as a lasting symbol of his fun, lighthearted personality that would forever be missed.
Missing and missed, the world and a mourning family lost a talented engineer, a loving brother and son, and someone who made the world a more joyous place.
This family would soon lose another loved one to WWII: U.S. Army First Lieutenant Philip Taylor Bixby.
For both Charles Howard and Philip, their military experience began when they served in the Reserve Officers' Training Corps while attending UW-Madison. While the two brothers shared this experience, Philip was much different than his brother in many ways.
For example, Philip's professional passion laid with farming. The farm on which both he and his brother were raised inspired him and was a tradition he wanted to continue. In his time at UW-Madison, he studied the farm and industry short course with the goal of farming the land to which his family had tended, which included the growing of alfalfa and cabbage.
Unlike his jokester brother, Philip was known to be business-oriented and pragmatic. His family described his personality as fiery and his commitment to family to be unwavering. Also, unlike his brother, before he passed, he managed to do the thing that eludes so many: he found and married the love of his life, Rosemary (Pekarske) Bixby. The high school sweethearts had two children. Together, they managed a family farm along Prospect Avenue in Appleton.

Philip left to serve his country during WWII. He became a tank commander and served as the first lieutenant of the 67th Armored Regiment in the 2nd Armored Division of the Army. During his service, he traveled to North Africa, Sicily, Normandy and Germany. Prior to his passing, he spent a short but precious time with his family in Appleton while on leave.
After returning to his unit, Philip was killed by an enemy sniper April 14, 1945. He was 29 years old. After Philip's passing, his second son, Ronald, was born in November 1945.
On Dec. 7, 1945, Charles Howard's and Philip's mother, Alice Bixby, was presented two gold star certificates in honor of her two fallen sons and in acknowledgement of their heroism and dedication to serving their country.
This past Veterans Day and every day, we endeavor to remember heroes like Charles Howard and Philip and to help ensure that the stories of more than 1,000 fallen UW-Madison service members are remembered.
Click here for more stories of Badger fallen service members and to learn more about the Gold Star Honor Roll through which we forever remember our fallen heroes' names, lives and sacrifices.