Other Views from the Union
We're all familiar with the iconic view from the Memorial Union Terrace with its spectacular view of Lake Mendota. That sight could never get boring, and I have a few other favorite views I'd like to share for you to explore around the Union as well. Whether you're looking for a space to rent for a special occasion or simply searching for a new place to watch the sunset, all around Memorial Union are spaces that will offer you new and unique experiences.
Located on the second floor of the West Wing, and my personal favorite, the Upper Sunset deck gives an incredible view of the entire Terrace and Lake Mendota. Starting this summer, it will be available to rent as a private venue to hold that special party or reception.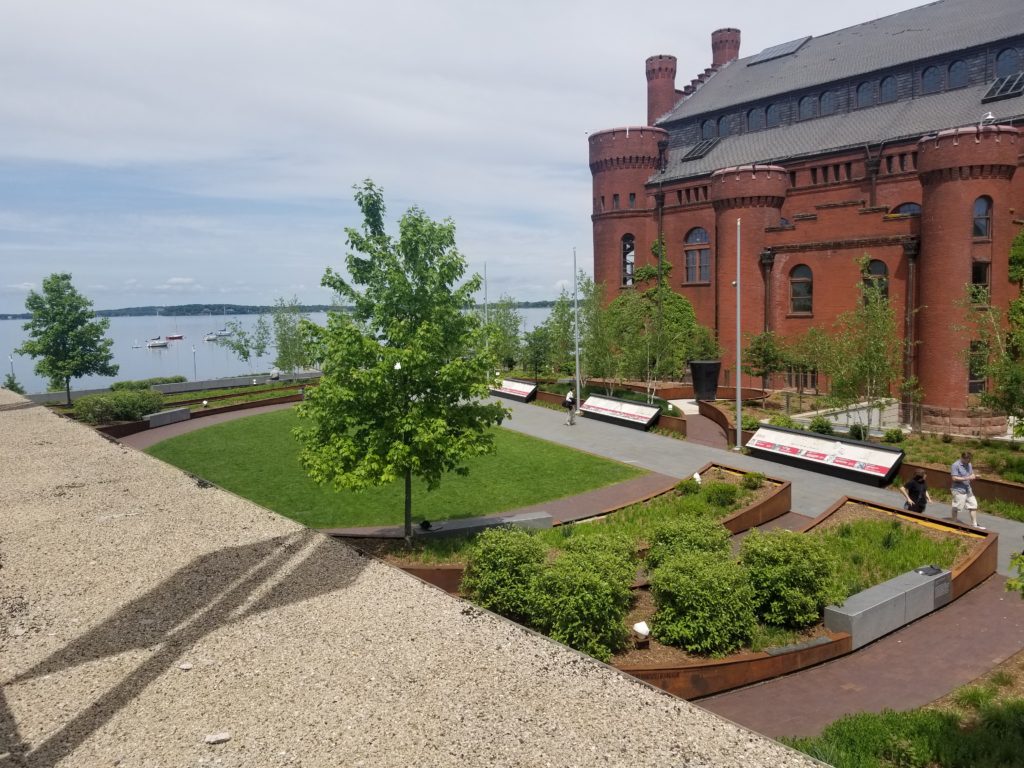 A new addition to Memorial Union, above Peet's Coffee on the East Wing of the second floor provides a bird's eye perspective of Alumni Park, a great place to relax while sipping a delicious cappuccino. Check out the incredible mural in the stairway on your way up.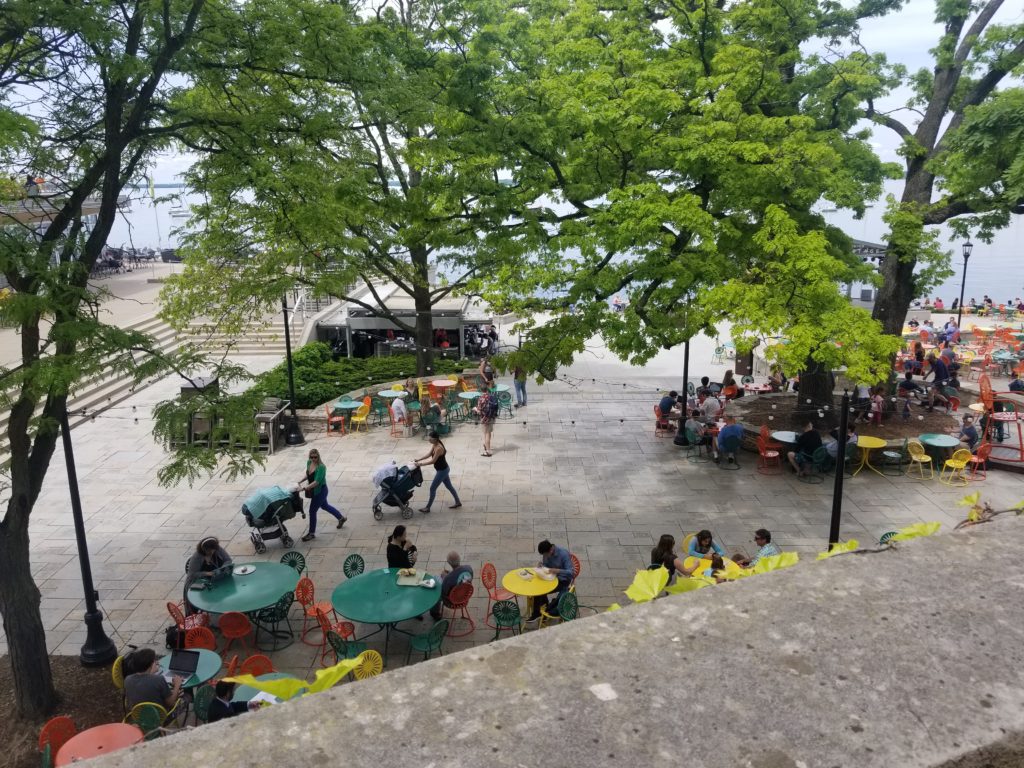 For a more colorful view, check out the Main Lounge Deck on the second floor; it is a cool and cozy spot in the shady trees right above the Terrace.
For a glimpse into the city, I like the balcony across from the Great Hall on the fourth floor, which looks out to Langdon Street, Library Mall, and the bustling State Street.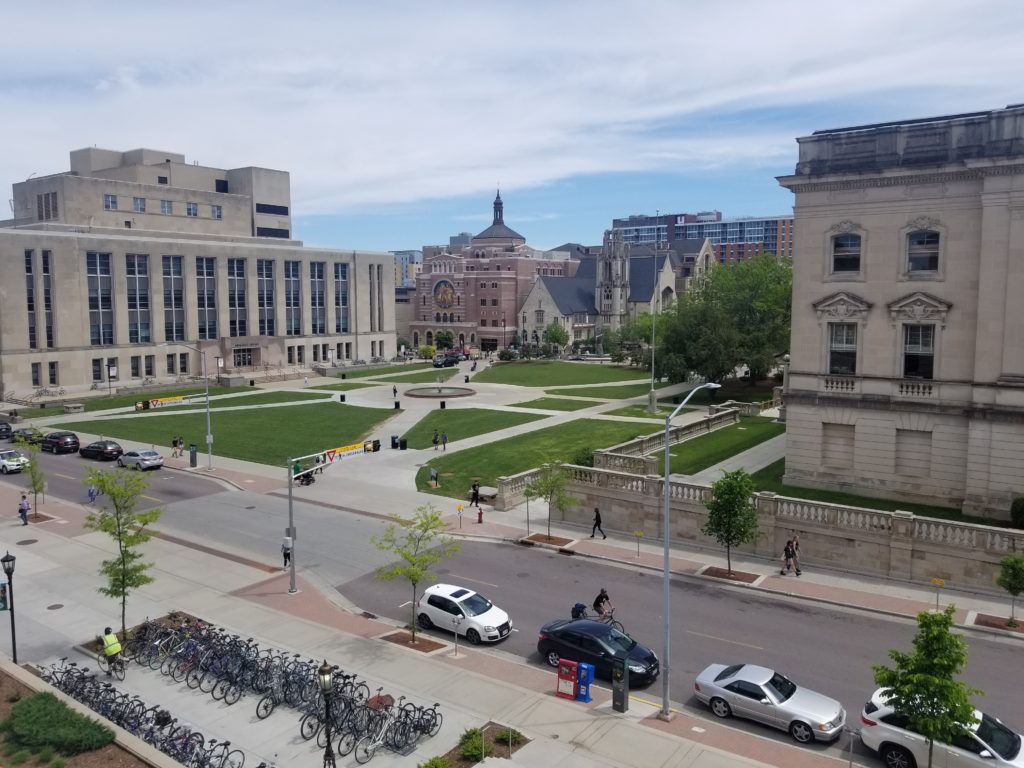 A summertime favorite for everyone is the Tripp Deck, located outside Tripp Commons. This spot on the second floor of the East Wing offers a breezy and serene view of the Terrace and Lake Mendota — the perfect place to have a wedding at Memorial Union!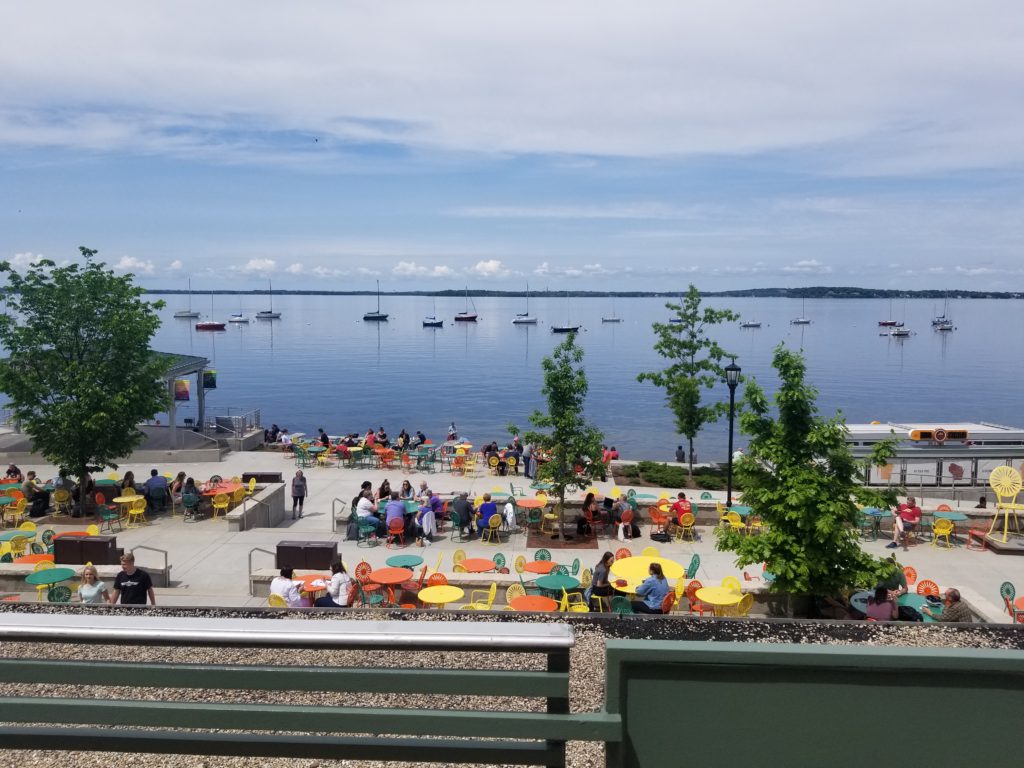 And, if you need a break after enjoying all of the beauty outdoors, you can look over the Terrace and the lake from the comfort of Memorial Union's Club Suites. To reserve one of our Club Suites and this view, just call (608) 263-2600.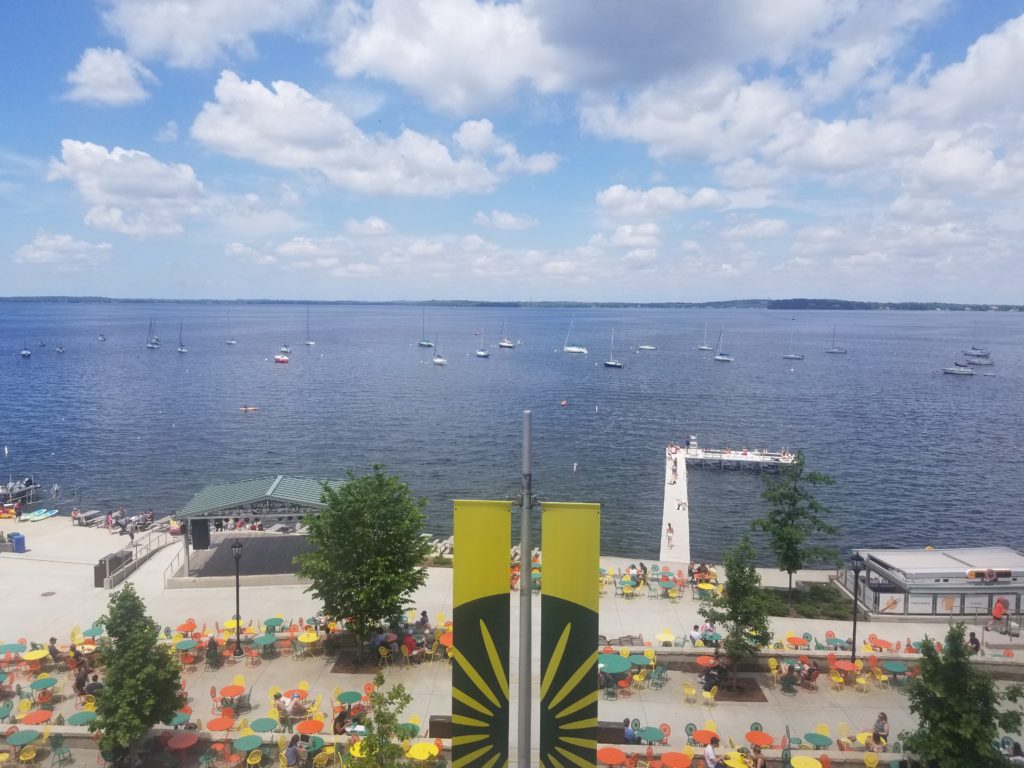 The next time you visit Memorial Union, be sure to check out some of these views for yourself. Who knows, you may even find your new favorite spot at the Union!
Looking to rent a space at the Union? Find more info here!