After the Org Fair: What to Do Now that You've Found an RSO
In just six combined hours on Sept. 12 and 13, over 13,000 students made their way through the Kohl Center, meandering through a sea of tables and smiling faces, shaking hands and asking questions.
Welcome to the Student Organization Fair: a semesterly event hosted by the Center for Leadership & Involvement (CfLI) that introduces students to around 450 different registered student organizations, or RSOs.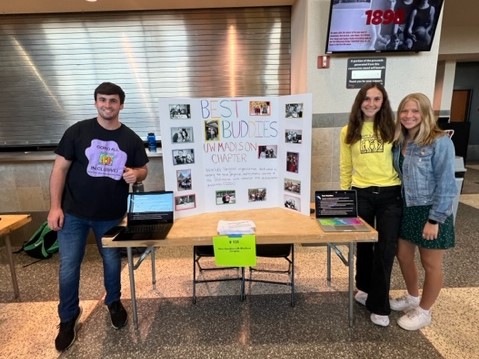 It's exciting, discovering all the different groups to connect with (Want to check out log rolling? Help end food insecurity? Link with a cultural community?) – but it also can be overwhelming. When the dust has settled, and you've signed up for a dozen email newsletters, how do you know what to do next?
While we can't tell you which RSOs are the best fit for you – there are over 1,000 to choose from, after all! – we can recommend finding spaces where you can immediately get involved and make connections as you set off into the academic year. 
Take Best Buddies UW–Madison Chapter, for example. A student organization passionate about creating connection and ending isolation for individuals with intellectual or developmental disabilities, Best Buddies UW offers you the chance to participate in monthly events that really make a difference. Come to a dance formal, sporting event, carnival or support a fundraiser – you'll have fun while creating a true community and support system for your new friends.
"Members in our club are truly able to make a positive impact in people's lives," says Jake Hamburg, Best Buddies UW–Madison Chapter president. "You are able to make a huge impact in the disability community in Madison."
Or, if you're looking for a way to share your Badger spirit, the Wisconsin Homecoming Committee is looking for members to help with its weeklong event series from Sept. 30-Oct. 7! If you apply now, you can jump right into the action – be in a parade through downtown Madison, hand out free hot chocolate, and make so many new friends!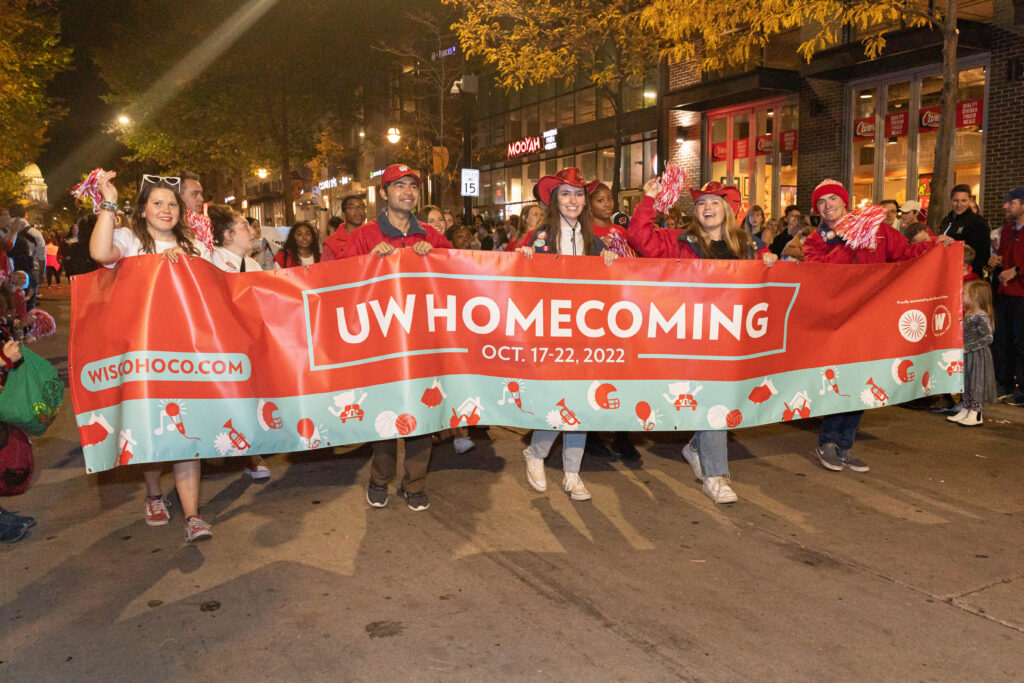 "I am thrilled to be a part of the team that brings UW–Madison and the greater Madison area together to celebrate our shared Badger identity!" says Katherine Reed, Wisconsin Homecoming Committee president.
It's super easy to join the Homecoming Committee – just fill out an application!
If you're passionate about mental health, another opportunity lies with the National Alliance on Mental Illness, University of Wisconsin-Madison (NAMI-UW). Whether you'd like to support mental health awareness, learn more about the academic research into mental health, or simply be a part of a community that cares deeply about fighting stigmas surrounding mental health, NAMI-UW is the place for you.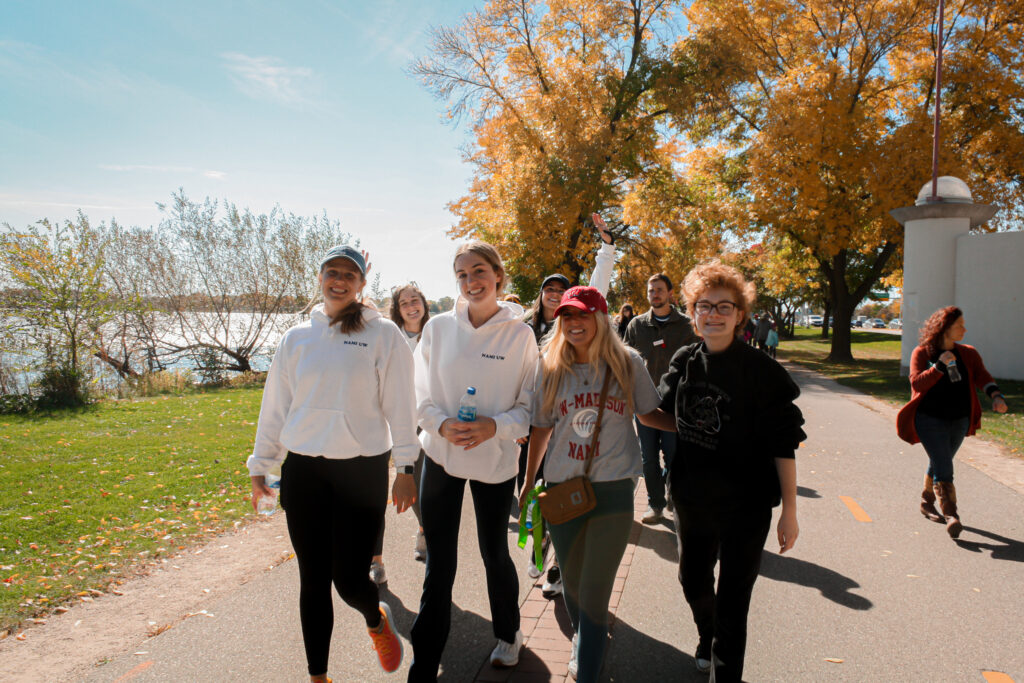 "Everyone deserves a community that understands and supports them. Therefore, the best part about being involved with NAMI-UW is having a community that values the unique insights of each individual while also being an organization that offers an open and non-judgmental atmosphere where students have a place to express vulnerability, learn new perspectives, and grow as individuals," says Katherine Zimmerman, NAMI-UW president. "By providing a community where students connect, learn, build social skills/relationships, and develop a sense of belonging, we're helping support their well-being and empower students beyond their college years."
You can click into NAMI-UW straight away – swing by its office in East Campus Mall, subscribe to its e-newsletter, or even drop into a biweekly meeting!
So, don't let this fall pass you by – jump into a new student organization and give it a try! If it's not a perfect fit, don't worry – there's 999-plus others you can dip into next.

For more information about the Student Organization Fair and other leadership opportunities, visit cfli.wisc.edu. Find a full listing of all RSOs at win.wisc.edu/organizations.