New year, new events: what new events to attend during spring semester
Winter break has come and gone. A new semester is upon us, and while you may not be thrilled to be reentering the world of academia, the Wisconsin Union has you covered when it comes to study breaks and fun.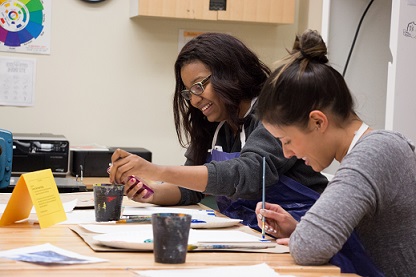 In the couple days leading up to Valentine's Day, get creative at Wheelhouse Studios, and craft the perfect Valentine's Day gift for your special someone, your friends or whomever else you'd like to show a little love.
After creating Valentine's Day masterpieces, stay festive and celebrate Mardi Gras at Union South on Feb. 13. The Wisconsin Union team is bringing News Orleans to the Sett with mask-making, Cajun and Zydeco dance lessons, and live music
The Wisconsin Union team will hold a variety of events during Black History Month, including a lecture from writer, producer and actress Lena Waithe. Waithe is the first African-American woman to win an Emmy for Best Writing in a Comedy Series for an episode of hit Netflix series "Master of None".
The Wisconsin Union Theater will also host numerous performances throughout the semester, including comedy shows and the timeless opera masterpiece "La Bohème". Most events at the Union Theater are free or discounted for students.
Whether you're stressed about midterms and are simply looking for a break from the everyday, are looking to get involved at the Union or just want to have some fun, join us at the Union for an exciting, action-packed semester.
For dates and more information on all Wisconsin Union events, visit our events and activities page.