New Menu Items for Terrace Season
Memorial Union and the Terrace have it all — beautiful views, awesome entertainment, and great places to enjoy time with family and friends. What makes all of this even better? Delicious food! Each summer the dining units unveil new menu items,. and I tried them all (hey, it's a tough job but good journalism requires sacrifice). These new options will delight your taste buds and leave you hungry for more.
Nestled behind Strada and the Daily Scoop, Lakeview Lounge is a bright, relaxing space with access to the Terrace and great views of the Terrace stage and Lake Mendota. Operating 3pm to 10 or 11pm from Thursday to Sunday, Lakeview Lounge is a hidden gem in Memorial Union where you can find great food options (especially nice when the Rathskeller and the Brat Stand are swamped!).
Garden Pizza, Lakeview Lounge
Who doesn't love pizza? With Mediterranean flavors of artichoke, Kalamata olives, sweet bell peppers and other fresh vegetables paired with gooey mozzarella cheese, Lakeview Lounge's Garden Pizza is a winner. The crust is the true star here with its crispy edge and chewy center. This pizza is fresh and filling, and just the right size to feed a group of friends or a family.
Charcuterie Platter, Lakeview Lounge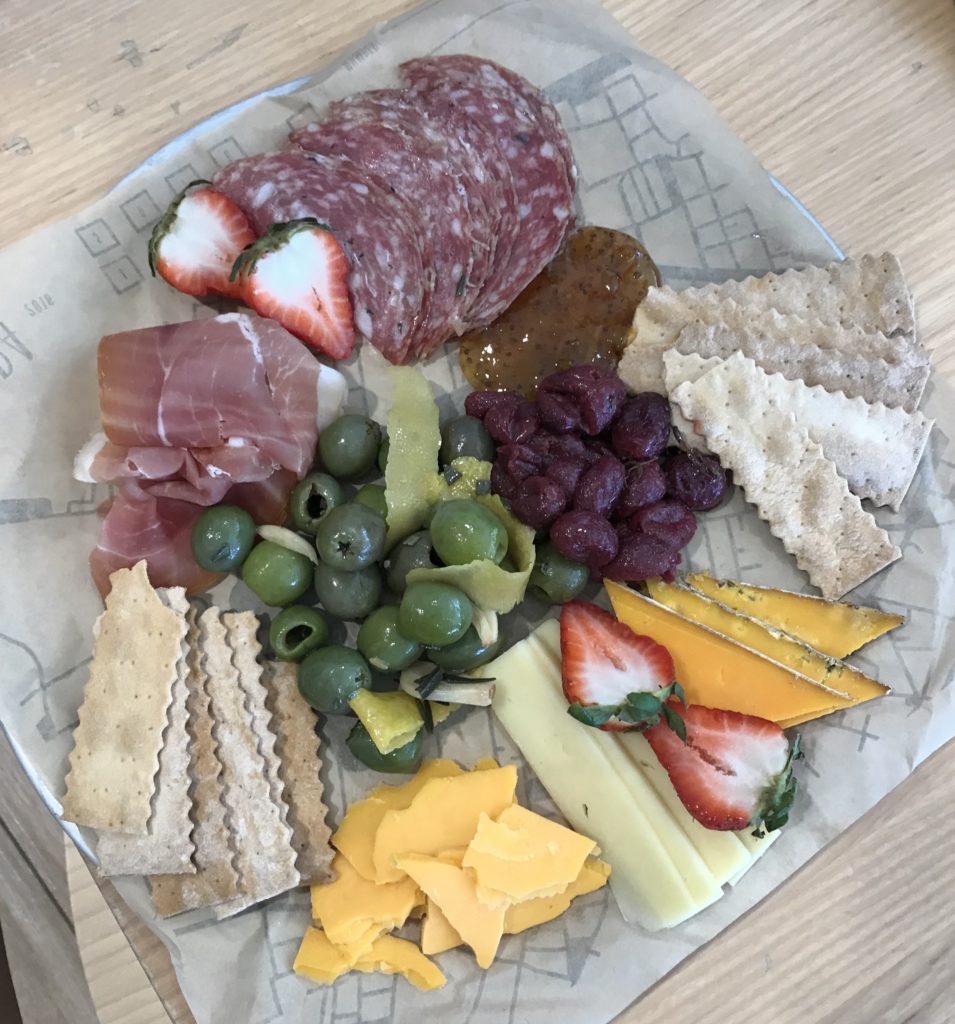 If you're craving something different, this charcuterie platter is the way to go. It has quality aged cheeses, classic prosciutto, and delicious olives and grapes. The fruit spread that comes along with these items adds a nice touch of sweetness to the savory flavors. With plenty of high quality ingredients, this platter is perfect for lounging on the Terrace for a few hours with friends.
Hummus Platter, Lakeview Lounge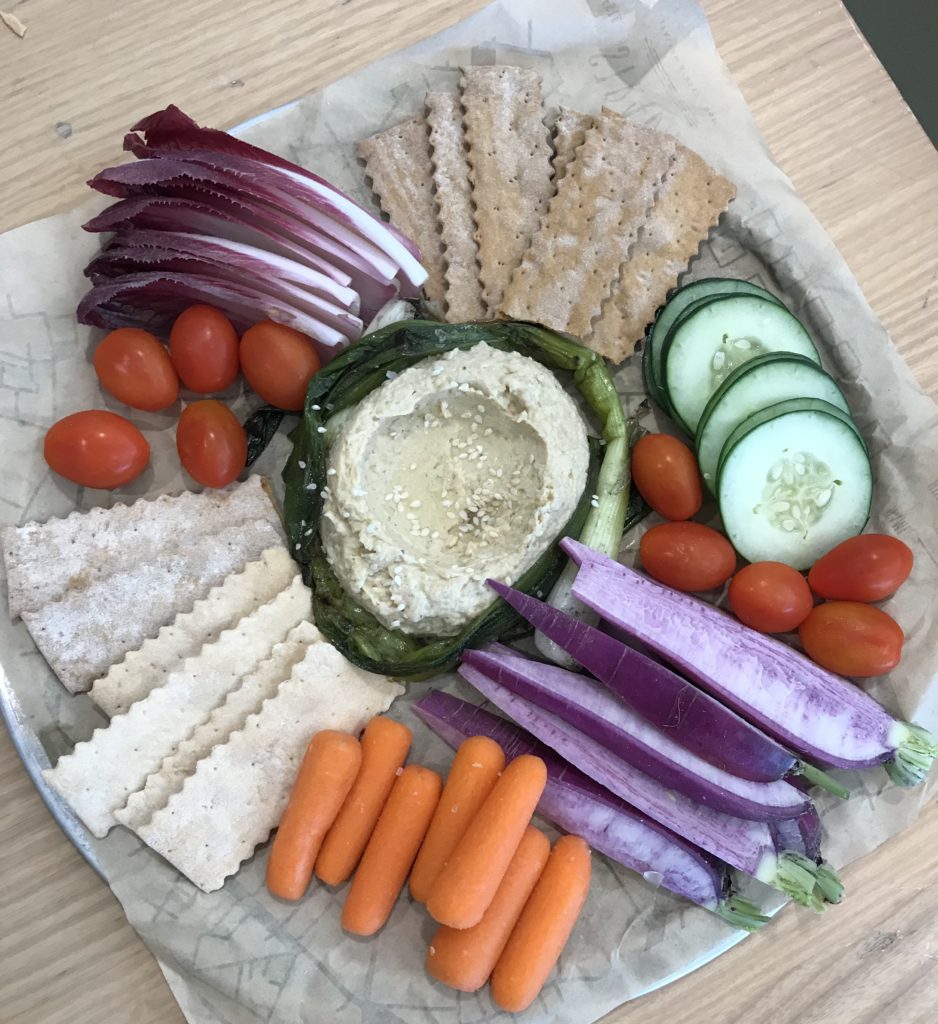 A great option for vegetarians or those looking for something on the lighter side. This is a fresh take on appetizers to share, plus it's colorful and eye catching. It has fresh farmer's market vegetables like radishes, tomatoes, and cucumbers, hearty crackers, and a clever presentation of green onion wrapped hummus — a classic, mild garlic flavor that all can enjoy.
Thai Chicken Wrap, Der Rathskeller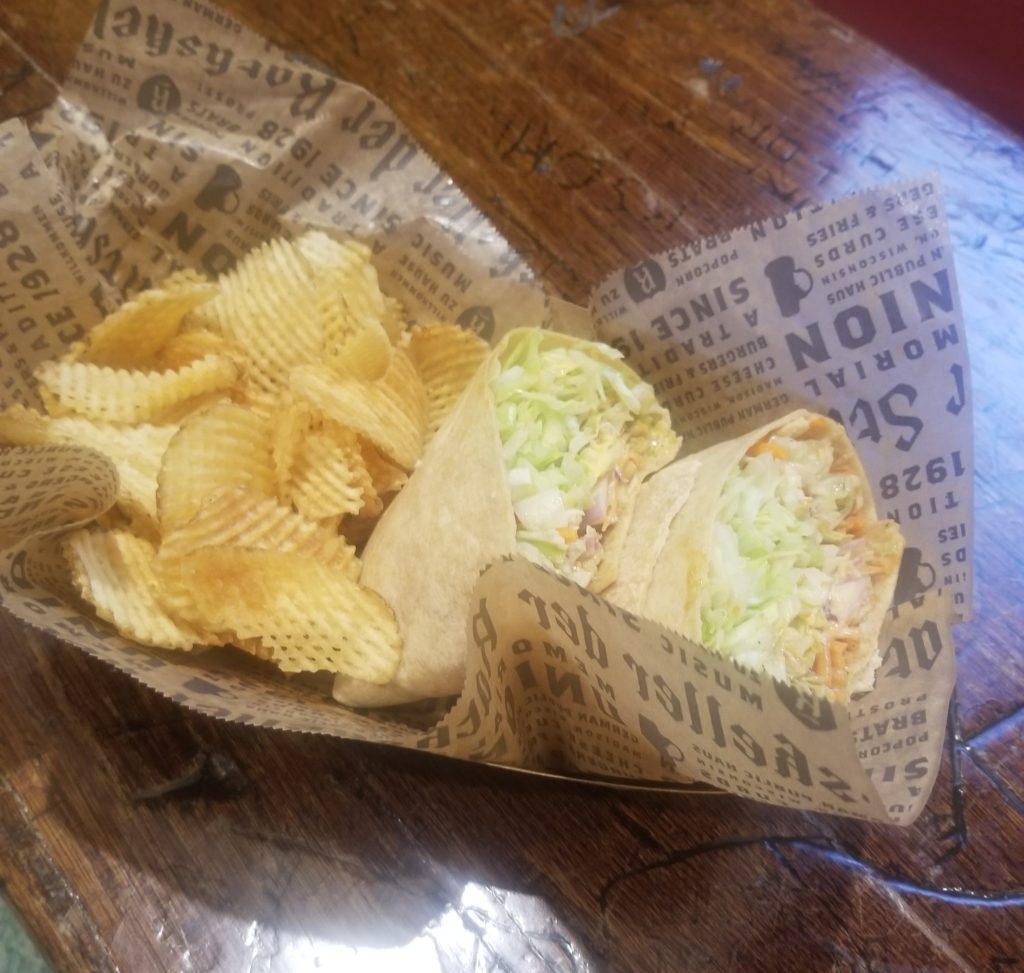 This wrap is savory with just the right amount of spice. It's packed with crunchy veggies, cilantro slaw and tender chicken (your choice of grilled or crispy), drizzled with hoisin sauce and Sriracha mayo — a great option to satisfy your cravings for something different!
Santa Fe Burger, Der Rathskeller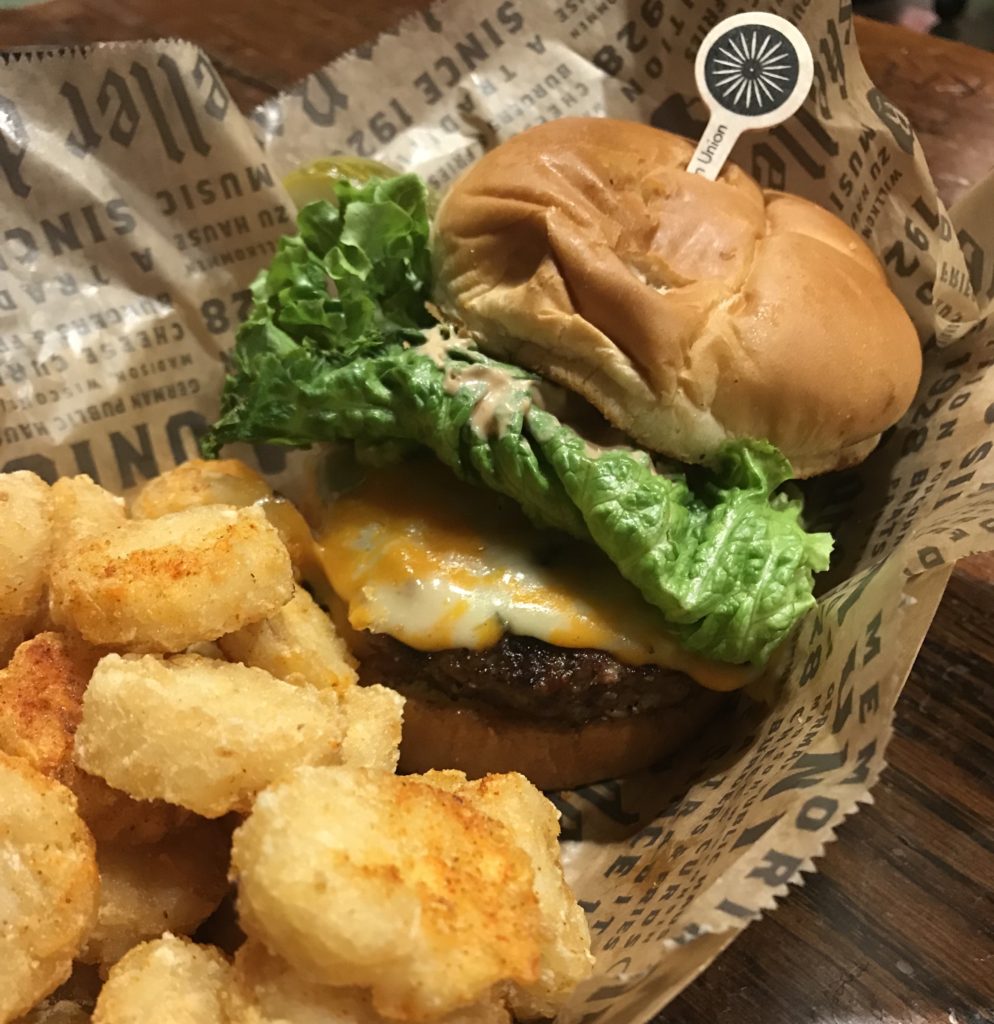 Looking for something a little different than your classic cheeseburger? This juicy charbroiled burger with crunchy lettuce, fresh pico de gallo, delicious guacamole, and Monterrey Jack cheese brings all of your favorite tastes of the South right here to Wisconsin.
BBQ Chicken Wrap, Der Rathskeller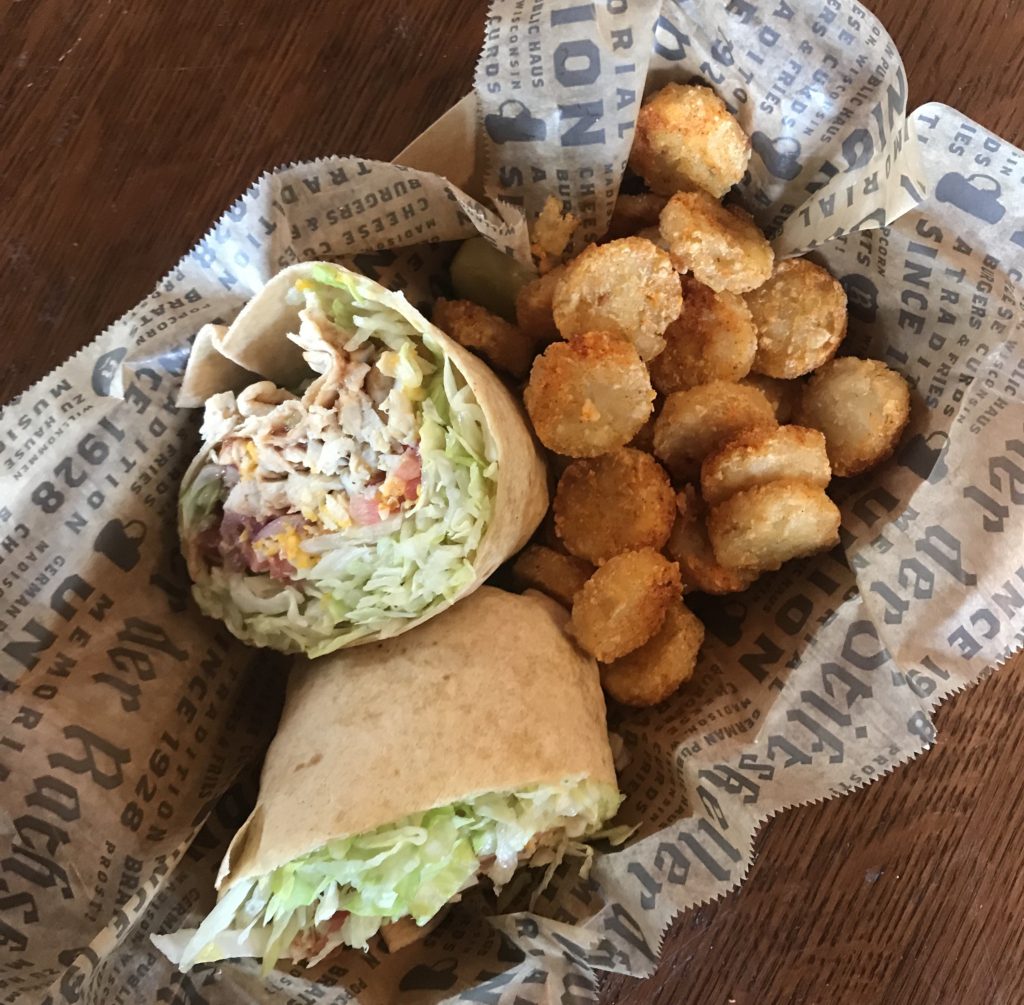 This wrap is a delicious twist on classic barbeque chicken. Grilled or crispy chicken tucked into a soft tortilla with lettuce, bacon, red onion, and Monterrey Jack cheese — all swathed in sweet yet tangy barbeque sauce. Even the pickiest of eaters will love this wrap!
Don't just take my word for it — come try these items for yourself the next time you're in Memorial Union or on the Terrace. You can learn more about food and restaurants at Memorial Union here.