Union Must-Sees: October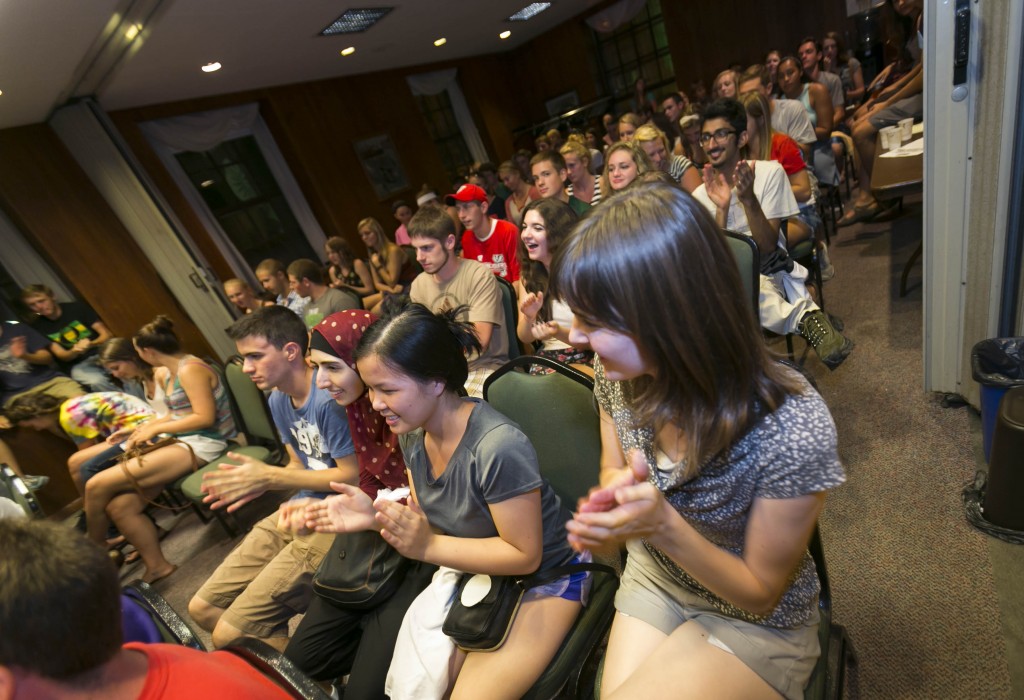 Summertime fun may be on its last leg but there's still a lot going on at the Union! We've got something for everyone–check out some of the highlights this October you don't want to miss.
Movie Buffs:

Click on the links for more info!

10/8 @ 7 pm: The Exorcist (1973)

10/9 @ 7 pm: Sorcerer

10/9–10/12 @ 7 pm: Maleficent

10/10*: The Double

10/13–10/14 @ 7:30 pm**: Sudan: The Inside Story with Karin Muller

10/27 @ 7 pm: The Visitor

*Times vary, click on the link for more **Part of the Travel Adventure Series
Theater Lovers: 
10/10 @ 8 pm: Open Mic Night with Four Seasons Theatre
10/15 @ 8 pm: Edgar Meyer and Chris Thile

10/18 @ 8 pm: Yo-Yo Ma, Cello with Kathryn Stott, Piano
Music Junkies:

10/9 @ 8 pm: Denzel Curry and Deniro Farrar at the Sett
10/10 @ 9 pm: Total Slacker with PAWS & Flashlights at Der Rath
10/10 @ 9 pm: Surfer Blood with We are Scientists at the Sett
10/11 @ 9 pm: Asgier at the Play Circle
10/16 @ 8 pm: Joywave at the Sett
10/31 @ 8 pm: Empress Of at the Sett
Art Savants:
10/6–10/20: "A Brief Moment of Perfection" by Jack Long in Lakefront on Langdon Gallery
10/6–10/20: "Community" by Gerald S. Martell in Memorial Union New Class of 1925 Gallery
10/6–11/17: "Ground Work" by Robert Aisosa in Union South Gallery 1308
To check out all the events in the Union, check out the events calendar.