Preserving the Memories and Charm of Memorial Union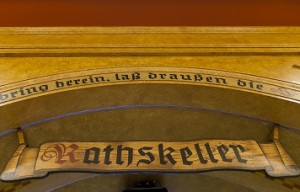 When the Wisconsin Union proposed renovating Memorial Union, the campus community and Union members immediately asked us not to change the charm of the heart and soul of campus.
You can rest assured, Badgers; we are preserving the Memorial Union's historic integrity while creating spaces that better fit the needs of our community. We are working closely with the Wisconsin Historical Society to ensure that we retain the original character of the building while the rest of the structure undergoes much-needed improvements.
"With a building like Memorial Union, the historic preservation issues are very complex because of the scale of the building, the history of its use over time, the way the [theater] addition was put onto the building in 1937, and its incredibly varied uses," said Jim Draeger, deputy state historic preservation officer at the Wisconsin Historical Society.
However, these issues are being tackled by preservation experts, the Union team and skilled construction professionals, some of which are former Badgers! Four employees of the Boldt Company, which renovated and restored the Memorial Union's west wing, are graduates of UW-Madison's engineering program, which makes this specific project personal for them.
"I have never worked on a project that I had a more personal and emotional connection to," said Jeff Niesen, UW-Madison alumnus and vice president of human resources for The Boldt Company and vice president of construction management on the Memorial Union Reinvestment (MUR).
MUR marks the first comprehensive restoration of Memorial Union since it opened in 1928. The effort includes installing new fire safety, electrical and HVAC systems and abating asbestos. The renovations are also making the Memorial Union vastly more accessible and are improving systems' efficiency.
On Dec. 5 at 3 p.m., the Memorial Union's first floor will reopen and reveal to the community the careful attention paid to preserving the space's history. Guests will also see for the first time how we changed the space to fit the needs of today's community. More information about the reopening is available here: union.wisc.edu/about/news/first-floor-reopening.
We, at the Wisconsin Union, will continue to work hard with our renovation partners to preserve the iconic Memorial Union for future generations to come.