MEMBERS: Treat Yourself to a Winter Getaway!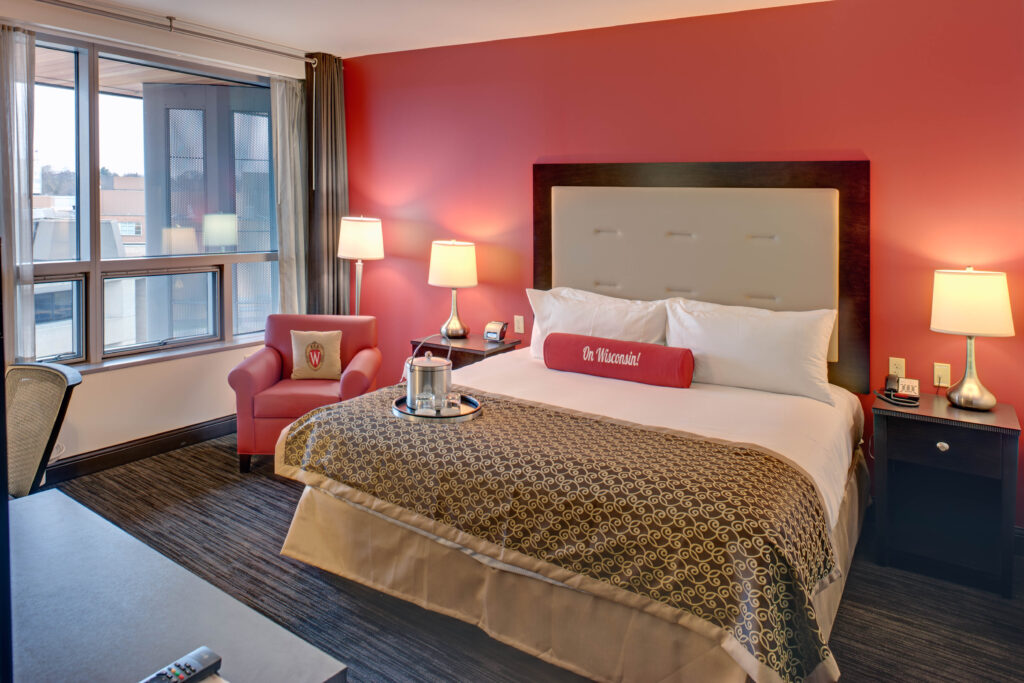 UPDATE: This package was such a big hit that it has sold out. For those who booked – enjoy your stay! For those who missed it, check back again next year. Thanks so much.
Whether you eagerly anticipate winter or dread the colder months, the Wisconsin Union Hotel is here to add extra excitement to the season. Wisconsin Union members can take advantage of an exclusive offer to enjoy a getaway in the heart of campus. 
Members who book a getaway at the Wisconsin Union Hotel between Jan. 27, 2023, and April 2, 2023, will enjoy an exclusive package valued at over $230:
A $122/nightly rate at the Wisconsin Union Hotel at Union South (an extra savings on top of the existing 15% member discount!)
Keepsake miniature Terrace chairs (two per room)
A complimentary beverage from the Sett at Union South for each guest on your reservation (soda, wine or beer*)
A complimentary appetizer from the Sett (one per room)
A complimentary hour of bowling at Sett Recreation at Union South, including free shoe rental for up to four guests
A 20% discount on one apparel item at the Badger Market
*Guests must be 21+ and present a valid, government-issued ID to redeem wine or beer
Or go to union.wisc.edu/book and use group code memberspecial (insert code under the date and occupancy boxes).
While you're staying with us, there are lots of fun things happening on campus that you can enjoy, from sporting events to concerts! See what's happening around campus:
Enjoy the Great Indoors
If you're looking to escape the cold, you could spend an entire fun-filled weekend with us at Union South and never have to step foot outside. After parking on-site and settling into your comfortable hotel room, enjoy some of the many amenities in Union South.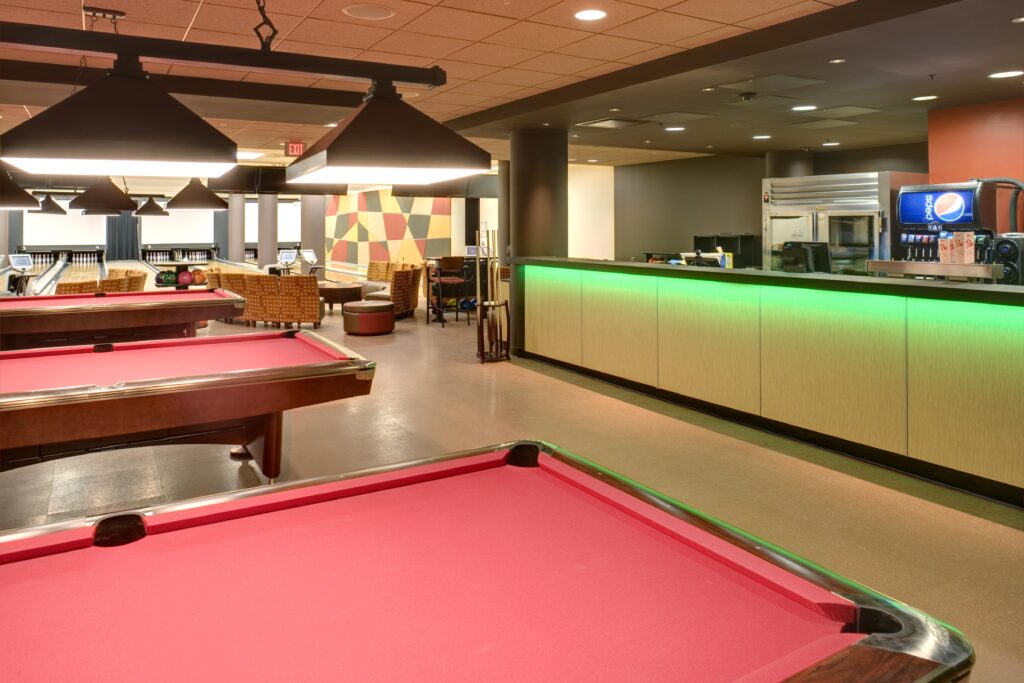 Plus, check out our event calendar for live music at the Sett or other activities happening in the building during your visit.
Explore Campus Fun
Ready to venture out further around campus? There is so much to do, from sporting events to arts, culture and delicious dining.
Dining
UW-Madison offers a host of great dining options. Here are our top recommendations near Union South.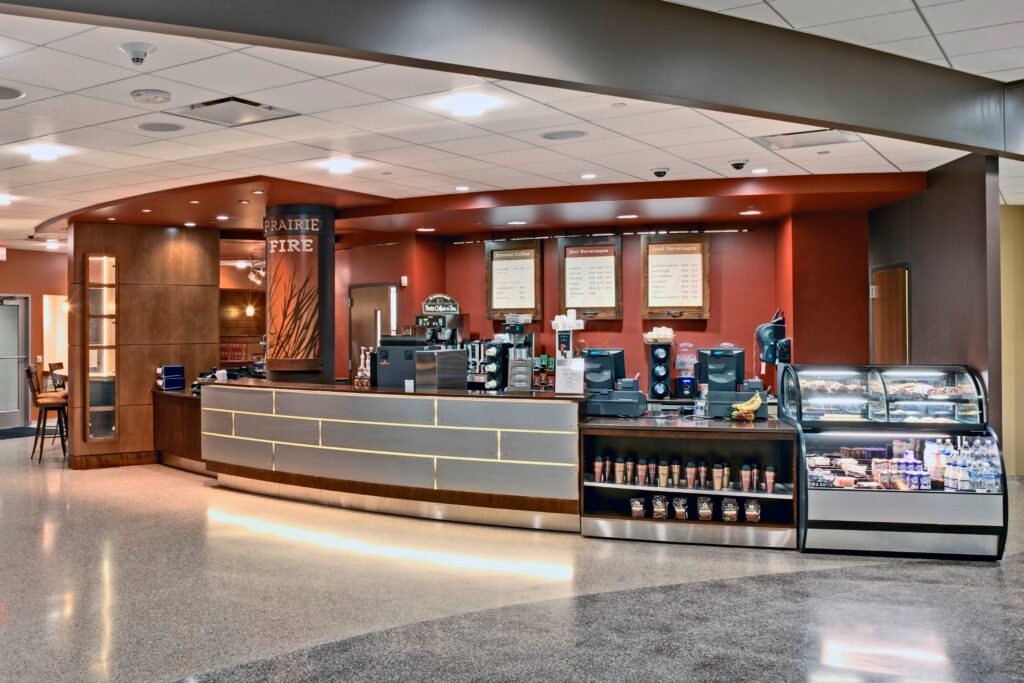 Breakfast: Stop by Prairie Fire in Union South to start your day with Peet's coffee and a selection of pastries and house-made bagels and breakfast sandwiches.
Lunch: Just across the street from Union South, head to Steenbock's on Orchard in the Discovery Building for elevated American fare.
Afternoon Snack: Make use of your free drinks and appetizer at the Sett, while enjoying a complimentary game of bowling!
Dinner: Enjoy local Wisconsin favorites and a spectacular view of the Madison skyline at Smitty's Study Pub on the 8th floor of the Fluno Center.
Sports
With Union South as your home base, you can walk through campus to the Kohl Center to see a hockey game, basketball game and more.
Feb. 3 vs St Cloud State
Feb. 4 vs St Cloud State
Feb. 18 vs Ohio State
Feb. 19 vs Ohio State
Feb. 10 vs Minnesota
Feb. 11 vs Minnesota
Feb. 17 vs Michigan State
Feb. 18 vs Michigan State
Feb. 1 vs Ohio State
Feb. 8 vs Michigan State
Feb. 20 vs Rutgers
Feb. 26 vs Michigan
Feb. 5 vs Northwestern
Feb. 14 vs Michigan
Feb. 18 vs Rutgers
Feb. 22 vs Iowa
Mar. 2 vs Purdue
Arts and Culture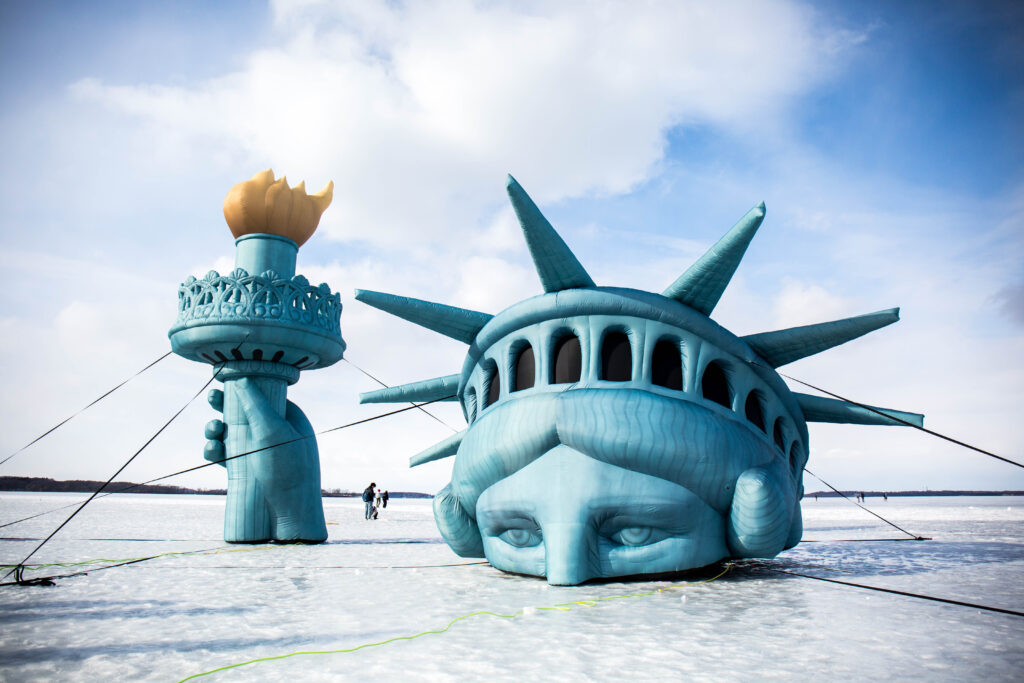 Check out a concert or professional dance performance hosted by the Wisconsin Union Theater, located in Memorial Union.

Feb. 1: PILOBOLUS Big Five-OH!
Feb. 5: Imani Winds
Feb. 7: Cécile McLorin Salvant
Feb. 16: Samara Joy
March 25: Immanuel Wilkins
Attend some of the many fun events during Winter Carnival, from Feb. 6-11, including seeing a to-scale, inflatable replica of the Statue of Liberty's head, arm and torch on Lake Mendota.
Explore the wide variety of art in our art exhibitions at both Union South and Memorial Union or at the Chazen Art Museum, which offers free admission daily.
Attend a Wine & Canvas class or other art-making event at Wheelhouse Studios. Wisconsin Union Members save $10 on Wheelhouse classes. Spring class schedule will be announced soon.
For our Madison friends, treat yourself to a staycation with this exclusive member offer. For members living in surrounding cities and states, this is the perfect chance to enjoy a change of scenery and soak in all the Wisconsin Union has to offer. We can't wait to welcome you!