Bringing the '60s Back to Memorial Union
Dust off your Mary Janes, and crank up The Beatles. The '60s are coming back to Memorial Union June 14-16 for the Madison Reunion, a party with a purpose.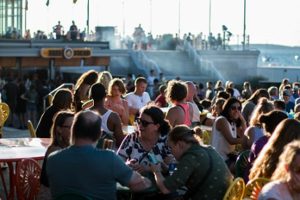 The Madison Reunion, a nonprofit created by Madisonians and '60s University of Wisconsin-Madison alumni Ben and Judy Sidran, will feature panels and performances, film showings, art, tours, tie-dye and free tunes on the Terrace. About 1,000 UW-Madison alumni will return to Memorial Union during the Reunion.
The event will kick off June 14 at 11 a.m. at the Memorial Union Terrace, where the community is invited to join a gathering that includes Mayor Paul Soglin, musician Ben Sidran and UW-Madison Dean of Letters and Science Karl Scholz.
The Union will bring '60s tunes back all Reunion-long with free live music performances by Peter and Lou Berryman, VO5, The Fabulous Imitations, Paul Cebar, the Gerri DiMaggio Jazz Quartet and Piano Fondue, The Dueling Pianos.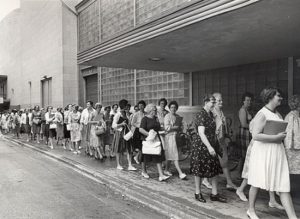 The community is also invited to attend an ice cream social at the Terrace June 16 at 5 p.m., as long as supplies last.
"It's a wonderful entertainment musical lineup to compliment all the great educational opportunities and learning that will occur during the conferences," Wisconsin Union Director Mark Guthier said. "We're just really proud to be a partner of this event."
The Union team together with the Madison Reunion team invites the community to take a trip back in time at Memorial Union June 14-16, whether revisiting memories or experiencing '60s culture for the first time. To learn more about the events throughout the Reunion weekend, visit madisonreunion.com.