Leading, Learning, and Growing during a Fall like No Other
What does community look like when we can't all gather in-person? How can leadership, learning and connectivity happen when our campus community resides across the world rather than on campus? These questions and others about how to support the campus community during the COVID-19 pandemic arose as student leaders of the Wisconsin Union Directorate (WUD) began planning for fall 2020.

What does community look like when we can't all gather in-person? How can leadership, learning and connectivity happen when our campus community resides across the world rather than on campus? These questions and others about how to support the campus community during the COVID-19 pandemic arose as student leaders of the Wisconsin Union Directorate (WUD) began planning for fall 2020.

Usually, WUD, our student programming and leadership board, plans more than 1,000 in-person events annually, from outdoor recreation activities to live music performances. During conversations this summer, student leaders agreed that how they deliver experiences may change, but that they remain steadfast in their dedication to serve the campus community.
Opportunities by Students for Students

New to campus or need a refresher on the Wisconsin Union Directorate? You got it. Eleven WUD committees and six Hoofers outdoors clubs make up WUD. WUD is part of the Wisconsin Union, which is the organization that also operates Union South and Memorial Union, including the iconic Terrace.

University of Wisconsin-Madison students lead each committee and club, which organizes, promotes and executes world-class experiences and events. How can you get involved? Well, you can lead for one! In addition to hands-on leadership experience, some student positions come with other benefits, such as academic stipends. Don't want to lead the creation of Union experiences? No problem. You can still come enjoy all that WUD creates.
Leading through Difficult Times

The importance of leading and gaining leadership skills continue and so do opportunities to lead with WUD. While WUD does not anticipate holding in-person meetings in the near future, student leaders will gather online to plan virtual experiences and activities.

They expect that innovation and flexibility will be important for the programming team in the months ahead, but, no matter how they create experiences or how those programs happen, opportunities to learn, network and engage in important conversations about making a difference will continue through available leadership positions.

"You can see how passionate everyone is to do something – to really be impactful," Wisconsin Union Vice President of External Relations Pradyumna Rao '21 said. "If any students want to find a way to channel their passion, learning from some of these directors would be awesome. Having that passion is one thing — channeling it into real, actionable work is the integral part, and having those guides around you is equally important."

WUD Publications Committee Director Evanka Annyapu '22 shares Pradyumna's belief in the importance of WUD learning and leading experiences.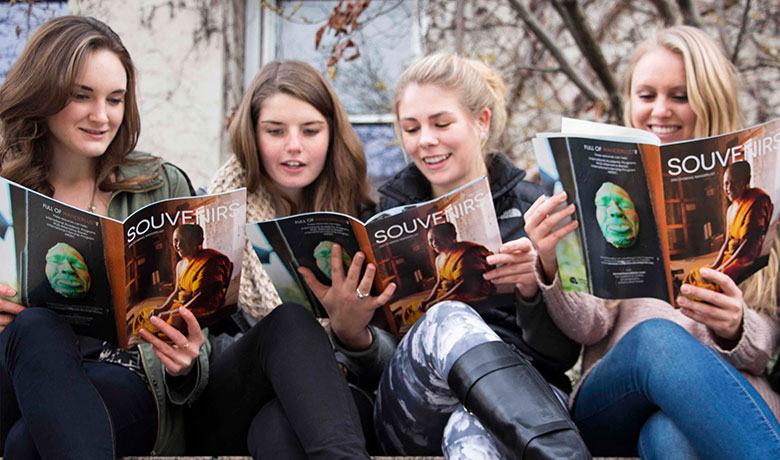 "From learning to create a zine to exploring a variety of dishes from around the world to taking a look at what goes into photoshoots to even bringing a speaker from the publishing world, we hope students find a place in the Publications Committee to flex and workout their creative skills," Evanka said.

Evanka remembers attending a resource fair her freshman year and the excitement the WUD Distinguished Lecture Series (DLS) Committee director had about sharing the speakers she had met through the Committee. She said seeing this excitement was all it took for her to get involved. (And we are so glad she did. We appreciate you, Evanka!)

Interested in learning more about getting involved with WUD? Click here to learn more about the committees and clubs.

Enjoying Experiences for a Lifetime

While no one knows what the future holds, WUD leaders expect to hold virtual events for the foreseeable future and that, if events can take place in-person this fall, the Union team will ask that attendees follow new health and safety protocols. But, no matter where the campus community members, including our WUD leaders, find themselves this year, WUD's experiences for a lifetime will continue.

Committees have already begun planning how to continue to serve the campus community. In fact, the committees' and clubs' work never ended, even when our buildings Memorial Union and Union South closed.

For example, when the COVID-19 pandemic began in Wisconsin, the WUD Publications Committee team shifted its events programming to focus on workshops which it can easily hold virtually; developed an Instagram campaign, called, Black Voices Amplified; and is set to publish its first-ever digital summer issue.

"Our committee hopes to get creative with what we can do virtually," Evanka said. "It's the spark that the Union lights in every student. These WUD committees embrace students in a new energy that never fails to excite them because it pushes them into new experiences."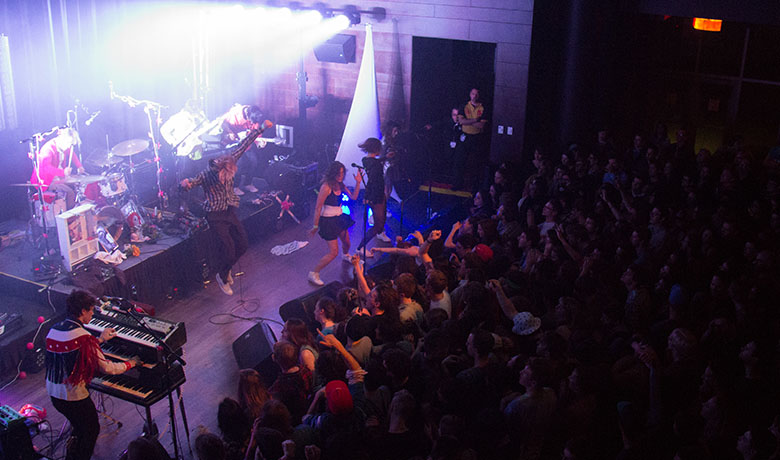 WUD Music, our premier music booking organization, is another example of our committees hard at work to plan amazing events for the fall and beyond. This semester will be different, but WUD Music remains dedicated to booking diverse bands to perform for students and the Madison community.

"No matter the channel, we're committed to bringing music experiences to UW-Madison," WUD Music Director Jack Snedegar said. "Incoming students can look out for recruiting events during welcome week."

Stay tuned to union.wisc.edu/events for events and activities from the talented WUD team and other dedicated members of the Wisconsin Union team.

Creating Spaces Where All Belong

The Wisconsin Union team, including its student leaders, have a shared vision for the Union: to serve as the social heart of UW–Madison, where all belong.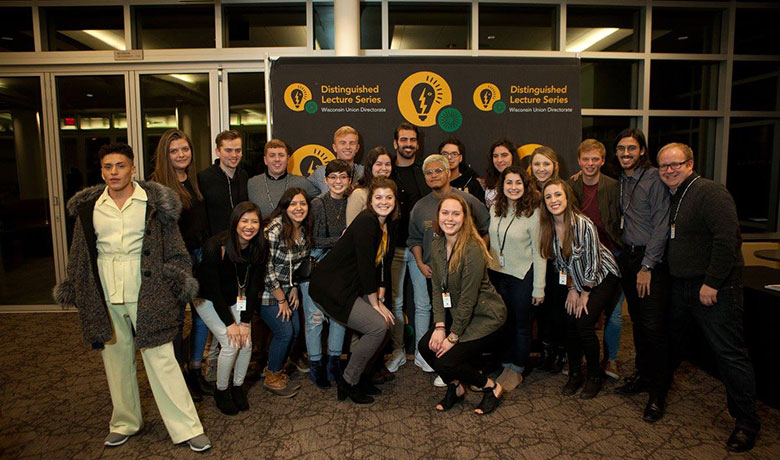 As UW-Madison's community center and community-builder, we must ensure that everyone feels they belong in our spaces and at our events, that the Wisconsin Union and our buildings are places for them. WUD plays a critical role in our efforts to foster an inclusive and welcoming environment. First, the Directorate serves as a space for students to find community with other students through leading or attending experiences, and, second, WUD's events and activities often center on topics regarding equality and diversity, which can spark important conversations about inclusion.

This semester and going forward, each committee and club is dedicated to incorporating racial justice programming into its plans, Pradyumna said. WUD has committed to amplifying BIPOC students' voices through thoughtful, deliberate programming that addresses racial bias.

Additionally, the WUD team plans to make a section of the WUD website dedicated to Black Lives Matter. For further information, you can visit the site once it is posted or check out the WUD Instagram pages, Pradyumna said.

Check the Wisconsin Union events page for future learning opportunities and, if you want to help with these efforts, click here to get involved with WUD.

Through Union, We Gain Strength

Through union, we gain strength. The Wisconsin Union Directorate believes in the power of people coming together to make a difference.

We are joined together by our dedication to learning, growing and respect and made stronger by our differences. Today and always, the Directorate and all of the Union team are committed to creating environments that are welcoming, respectful, and that honor and promote diverse perspectives and understanding.

At the Wisconsin Union, you are home. You are in a place where you can bring your full identities.

"I've found support, laughter, and a family at the Union. Virtual or not, we will always be learning, getting excited about the smallest things, and celebrating YOU," Evanka said.

Welcome to your campus living room. We're so glad you're here.