Inclusive Dining at the Union
Whether you're vegetarian, vegan, low-carb or dairy-free, dining out may feel like an uncertain endeavor. Here, at the Wisconsin Union, we are committed to making you feel at home at our restaurants, markets and cafes, and isn't food one of those things that makes you feel at home? Below you'll find some of the Union's most delicious items that you might not have even known fit your dietary needs.
Are you…
Vegetarian? Try:
Mediterranean Wrap (der Rathskeller)
With Lake Mendota's waves rippling just steps away, you'll feel like you're on an Italian seaside when enjoying this Mediterranean wrap. It's packed with roasted red pepper hummus, grilled onions, sweet peppers, mushrooms, feta cheese, cucumbers, spinach and Kalamata olives and is finished off with balsamic fig glaze.
The Beyond Burger™ (der Rathskeller, the Sett)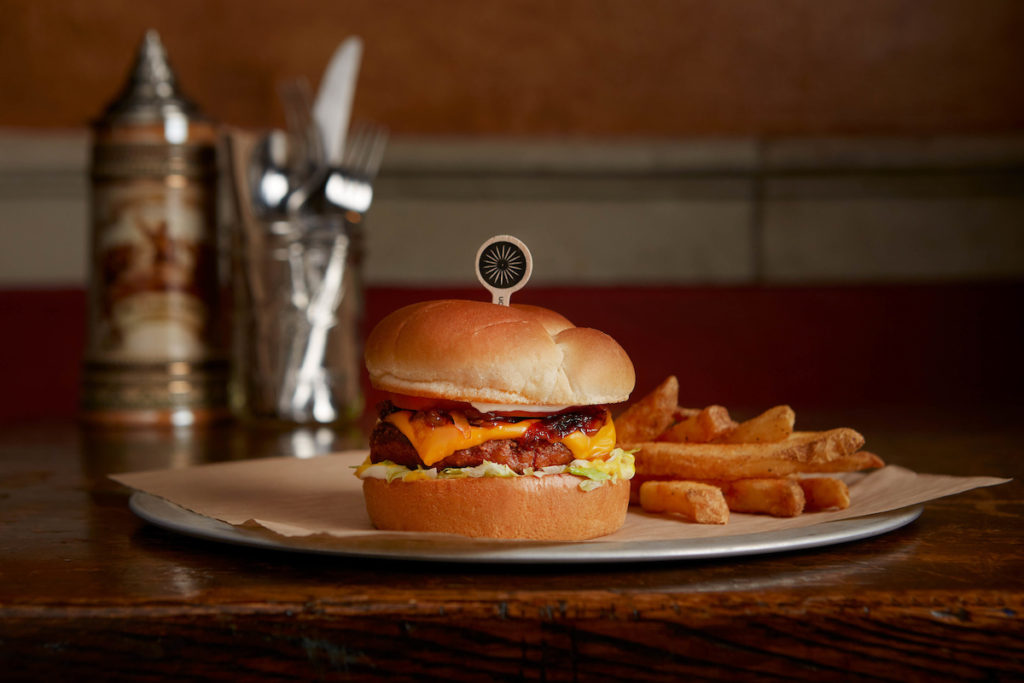 Feeling left out when your family or friends go out for burgers and fries? Look no further than Memorial Union and Union South for a plant-based burger deemed the burger that "looks, cooks and satisfies" like beef. Featuring caramelized onions, American cheese, mustard, ketchup and mayonnaise, this burger is sure to defy your expectations of a classic veggie burger.
Vegan? Try:
BBQ Jackfruit Sandwich (Harvest Grains, BBQ Stand at the Memorial Union Terrace [open seasonally])
There's something about summer that makes BBQ seem even more enticing than usual. Our tangy, sweet BBQ sauce braises the savory pulled jackfruit sandwich, and the difference between this delicacy and one of the pulled pork variety is lost to me. Topped with vegan slaw and pickles on ciabatta bread, this sandwich is one that could convert a stark meat lover with ease.
Quinoa Black Bean Salad (Carte)
Carte, a grab-and-go sandwich and salad shop, is the perfect quick and healthy meal spot. Proudly serving fresh, local-sourced ingredients, one of Carte's signature dishes is the Quinoa Black Bean Salad. Quinoa, black beans, grilled tofu, cherry tomatoes, edamame, red onion and dried cranberries make this salad feel more like an indulgence than a health-packed entrée. Tossed in a dressing of your choice (Make sure you choose a vegan dressing, such as the balsamic vinaigrette.) and topped with sesame sticks, you might want to grab a salad for now and one for later.
Low-carb? Try:
Garden Goodness Salad (Carte)
Another of Carte's signature dishes — "goodness" is even in the title. Sweet peppers, cucumber, cauliflower, red onion, mushroom, cherry tomato and avocado make sure this salad is anything but boring. The house-made green goddess dressing is delicious. Just remember to order this without the sesame sticks.
Pesto-cado Breakfast Sandwich (without the Toast or Roll) (der Rathskeller)
This is the perfect fix for any breakfast love who is intrigued by (or practicing) the Keto lifestyle. Low in carbs and high in protein, avocados steal the show in this mouthwatering dish. Also featured: scrambled eggs, tomatoes, spinach and red pepper pesto. Just order it without the toast or roll.
Looking for gluten-free options? Any sandwich at Harvest Grains and any pizza at Urban Slice (both located in Union South) can be made gluten-free!
Dairy-free? Try:
Club Med Plate (Harvest Grains)
Perfect as a snack to share or a meal on its own, this trio of roasted red pepper, garlic and sweet pea hummus is served with mixed greens, brown rice, smoked tomato spread and seasoned pita triangles. What's not to love?
Bratwurst (der Rathskeller, Brat Stand)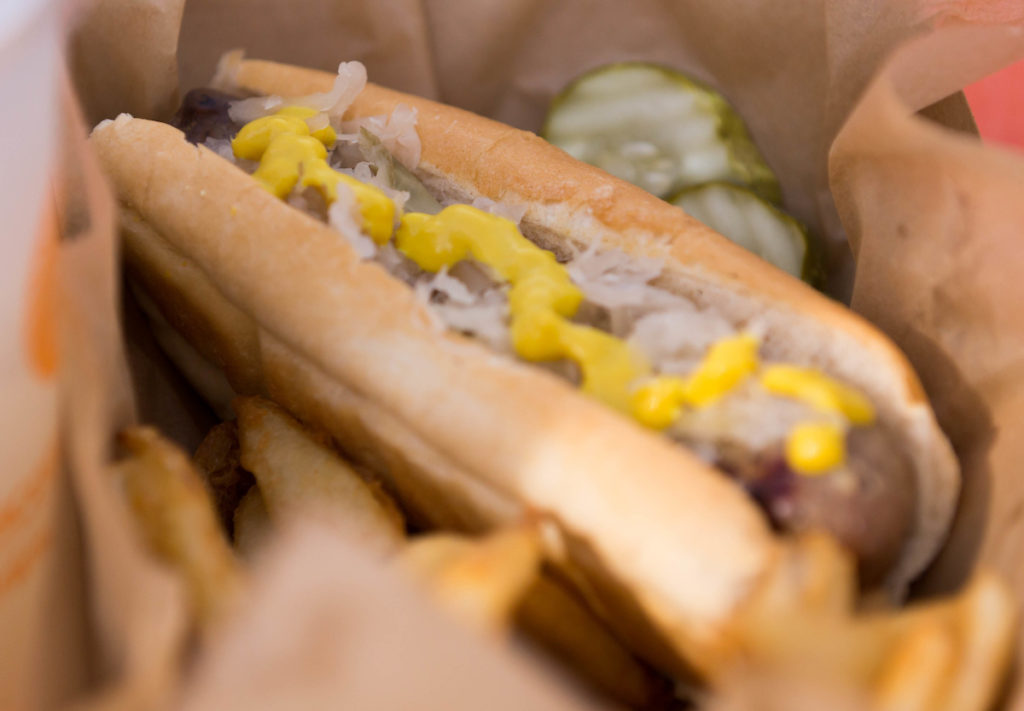 Brats are a true Wisconsin classic, a staple of the Union and, most importantly, a dining option oasis considering the many Wisconsin foods that revolve around dairy. Topped with sauerkraut, grilled onions and grilled peppers, the Union has all your grill needs covered. Inside tip: pair this with the Union's corn on the cob without butter for a summer meal to remember.
With more than a dozen dining options on campus, we strive to be as inclusive as possible in our dining options. If you ever have questions about any of the food or beverage items available at the Union South, Memorial Union or our markets and cafes, there are menu/ingredient books available upon request at many locations, and we will always do our best to meet your needs. We hope to see you soon at one of our many dining options across campus!
Visit union.wisc.edu/dine/ for more information about Wisconsin Union dining.