Skate Away on Your Next Outdoor UW Adventure
Looking for a new way to celebrate the winter season at the Wisconsin Union? Glide into a new activity with Outdoor UW – ice skating on Lake Mendota!
There's no better way to enjoy the outdoors and the company of friends than by cruising across the ice in front of Memorial Union, savoring the fresh air. And the best part is, you won't have to invest in skates just to enjoy a few sessions on the lake – you can just rent them at Outdoor UW for a low hourly fee.
"We're excited to be introducing another opportunity to have people coming to the Union to do something active during a time when the world seems to go dormant," says Dan Dunne, recreation program manager at Outdoor UW. "It's a great way for community members to socialize and meet new people while getting in some casual exercise."
This brand-new offering only costs $5/hour for students and $7/hour for non-students, making it the quintessential activity for when you just want to get your legs moving – or try something new!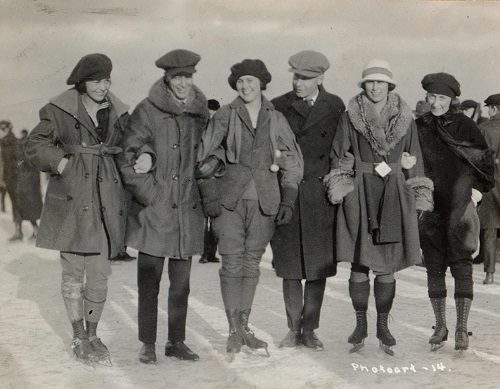 If you haven't stepped out in skates before – or maybe even haven't seen a lake freeze over – then Outdoor UW's Learn to Skate sessions are the perfect way for you to get your footing.
Learn to Skate Nights:
Although you can rent a pair of skates anytime between noon and 6 p.m., Monday through Friday, at the Outdoor UW desk at Memorial Union, you can also check out one (or more) Themed Skate nights! These special events will feature lights, music, refreshments, and even costume contests.
Themed Skate Nights:
And first-year and new transfer University of Wisconsin–Madison students, you can try the sport at First-Year Students Free Skate Night and maybe meet a few new friends-to-be without paying a cent.
First-Year Students Free Skate Nights:
You can even bring the whole family down to the lake to skate, laugh, and have fun on Winter Family Nights!
Winter Family Nights on Lake Mendota:
Whether it's your first time stepping into skates or you're a seasoned ice veteran, all are welcome to take part in this exciting new Outdoor UW adventure! You can register for a specific event by visiting its listing in our event calendar.
"Compared to skiing and other winter sports, skating is the perfect social activity," Dan says. "You're wobbling, you're laughing, you're having a good time! It's beginner friendly and is a great way to spend the colder months being outside with friends."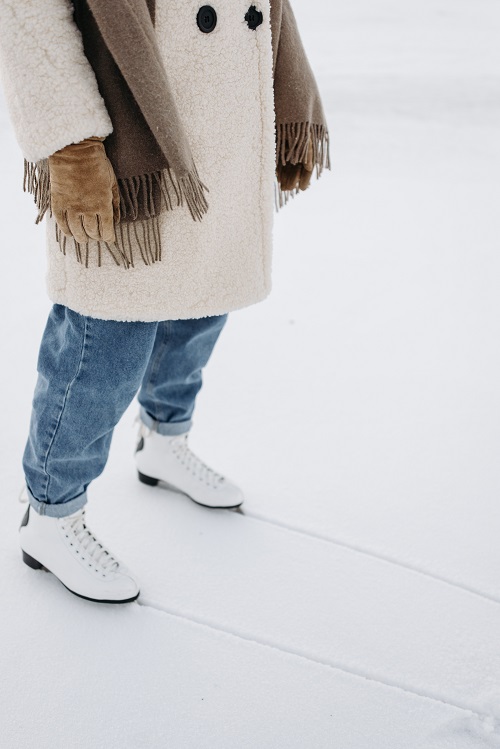 The exciting new addition of ice skating at Memorial Union is, to our current team's knowledge, the debut of what we anticipate will be an annual activity offering through Outdoor UW. This latest frosty pastime at the Union's outlet to the outdoors was made possible thanks to a generous grant for improving mental health through exercise and social engagement – both of which can be more challenging to achieve when snow and ice keep us indoors.
"Everything around here is a concrete jungle, but we're a lakebound city, so we're always looking for ways to get people out to enjoy it in all seasons," says Dave Elsmo, Outdoor UW director. "We are so excited to get people onto the lake and have fun, lowering the typical cost associated with ice activities."
While we are still awaiting the lake to safely freeze over before opening skate rentals, we are counting down the seconds until we can coast into this new way to celebrate winter! As of right now, our team anticipates the ice being skate-ready after the start of the new year, with the season likely lasting until the first week of March. But, as we all know, Wisconsin weather likes to keep us on our toes, making the season may be longer or shorter than these estimates.
Waitlist-style reservations can be made online to rent skates, with a first come, first serve approach for sizes. Available adult sizes range from four-12, with a limited quantity of each size. An online reservation does not guarantee availability of your skate size, which is dependent on unique daily demand. Outdoor UW team members recommend bringing an extra pair of socks, as the skates run by the full size, and the extra cushion can help when you're between sizes!
Outdoor UW ice skate rentals are subject to availability based on weather and ice conditions, which can fluctuate throughout the winter. On days with a poor or potentially dangerous skating environment, rentals will not be available.
Ready for your skating adventure? Check out union.wisc.edu/events-and-activities/outdoor-uw/outdoor-rentals/winter-rentals/ for more information, or union.wisc.edu/events/ for special skate nights! If you're looking for other ways to explore the outdoors this winter, Outdoor UW also offers snowshoe, camping, hiking, and climbing gear rentals throughout these colder months – as well as private group experiences for any gathering looking for a team-bonding, family exploration, or unique friends-night-out activity!