How do They do that: Booking Bands for the Terrace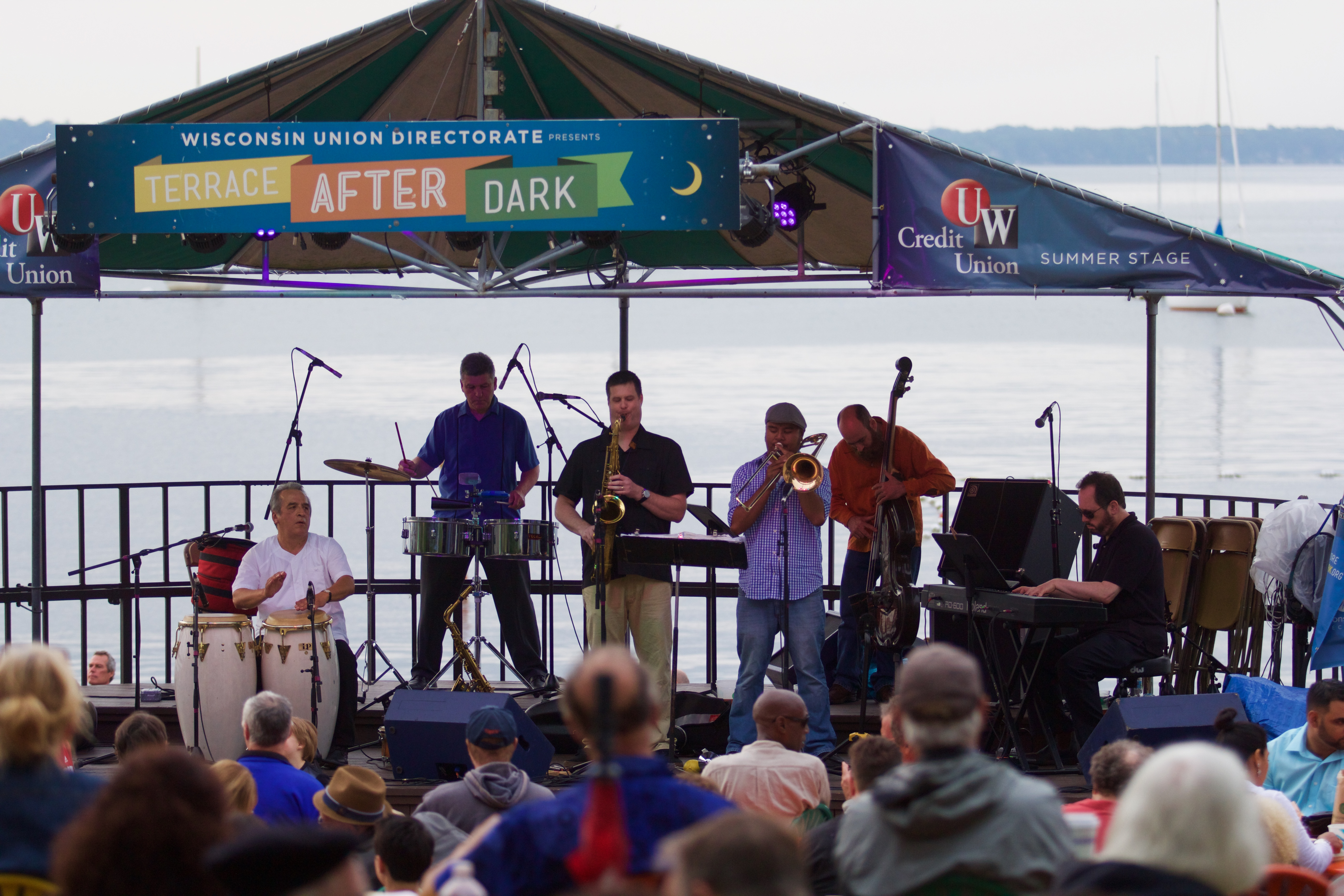 The students in the Wisconsin Union Directorate Music Committee are so talented, they make putting on weekly concerts look easy. However, behind the beat, there's a lot of work that goes on to make these shows possible, especially during the summer season of Terrace After Dark.
With up to five shows a week, plus a weekly open mic night, Terrace After Dark programming is anything but scaled back for WUD Music. For decades, WUD Music has booked, promoted and covered shows every weekend at Memorial Union's der Rathskeller and the Terrace, and the Sett at Union South.
This year's committee, composed of about 40 members, uses the same process when booking a band for every artist, from student bands to national touring acts.
First, WUD me
mbers always stay in contact with musicians and agents, to keep a tab on potential upcoming performers. Although WUD Music is entirely ran by students, it's important the members don't let agents try and take advantage of the committee when negotiating price, just because of their age.
Really, these students are more like pros; from spending time at the South by Southwest music and film festival in Austin to creating dozens of Spotify playlists, WUD Music members are skilled in finding music from genres all Terrace After Dark attendees will love. From DJs to hip hop to indie rock and local jam bands, the Terrace is your go-to location to get the best live music in Madison, all for free.
None of these bands could be booked if it weren't for the collaborative work put in by every single WUD Music Committee member, according to outgoing WUD Music Director Laura Oberwetter.
"We put on about 200 shows a year, yet every single show is decided through a democratic vote," Oberwetter said. "It's cool because we're one of the biggest WUD committees, and yet each member has agency."
During the Terrace offseason shows are typically hosted at the Terrace, The Sett or der Rathskeller, where the performing band is paid—both monetarily, and through a delicious meal at a Union restaurant.
The warm weather means you get to enjoy even more live performances hosted by WUD Music, right at everyone's favorite summer hangout space, the Terrace. Keep an eye out for special programming all summer long with Terrace After Dark here.