How Do I Get In There?
There is always something happening at the Wisconsin Union.
The Wisconsin Union Directorate (WUD, for short) programs over 2,000 special speakers, art exhibits, films, games, music, and activities every year. Add to that art classes through Wheelhouse Studios, performances through the Wisconsin Union Theater, and outdoor activities through Outdoor UW and Hoofers, you can be as active as you'd like to be.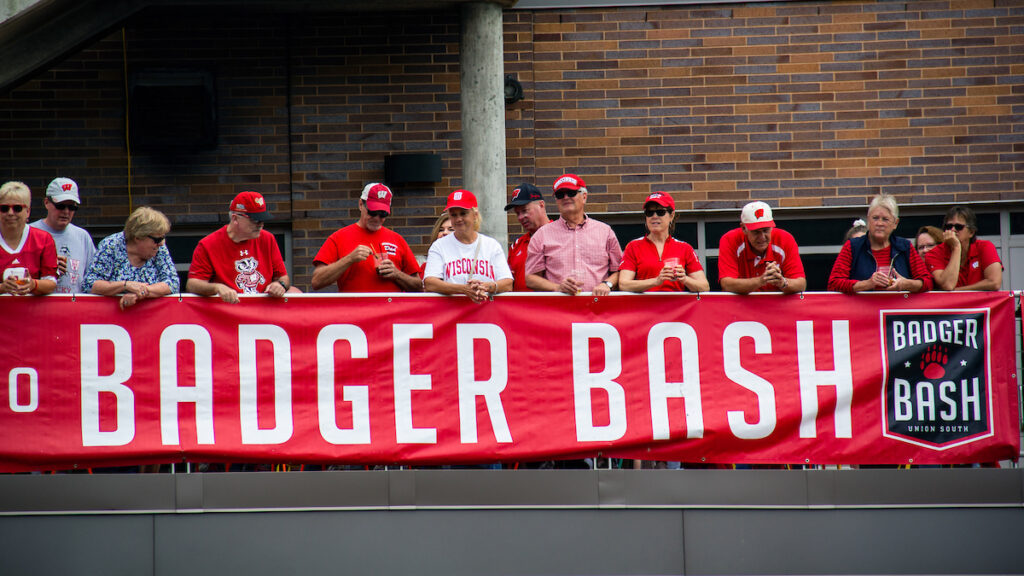 But you may still be missing out on some special experiences, like the summer Taste of the Terrace series, Private Tailgate parties, and other special events.
So maybe you're wondering, "How do I get in there?"
It's pretty easy, actually – become a Wisconsin Union member!
Membership sales revenue exclusively supports the programming provided by WUD, which is enjoyed by members and guests alike, usually at no cost.
In recognition and appreciation of the support of those who have purchased a membership, only members receive email invites to register for special experiences like the Taste of the Terrace food and beverage pairings, and the Director's Private Tailgate events on home football game days.
Want to be sure you're included next time? Click here to become a member.
Are you a member who hasn't been receiving these invitations? There are a few of possible reasons.
1. Your email address has changed, and you've not updated that information with us. You can make those updates here. Note: you do not need a new card if you are only updating your info.
2. At some point, you unsubscribed from our emails or indicated you did not want to receive communications from us. If you didn't mean to or have changed your mind, we will help you get back on the list to receive these invites. Just drop us an email at membership@union.wisc.edu.
3. Check your spam filter. Sometimes even emails you're expecting get pulled into a spam filter. Just take a look to be sure that didn't happen, and add us to your address book.
The Taste of the Terrace series has ended, and tailgate tickets are well on their way to selling out, but more fabulous members events are in the planning stages. Don't miss out – join today!
Click here to learn about other membership benefits. (We're talking discounts on outdoor recreation, theater, and art experiences and so much more.)