Hidden Treasures: design boards for Union Theater
By Emily Connor
The Wisconsin Union Theater is on the road this season and staff found some amazing pieces from past seasons while packing up this summer. In an "archive room" among boxes filled with pamphlets and posters was a crate full of old blueprints and original Theater design boards.
Original Design Boards for the Union Theater
Here are photos of the original design boards and blueprints for the Union Theater back during its construction in 1939.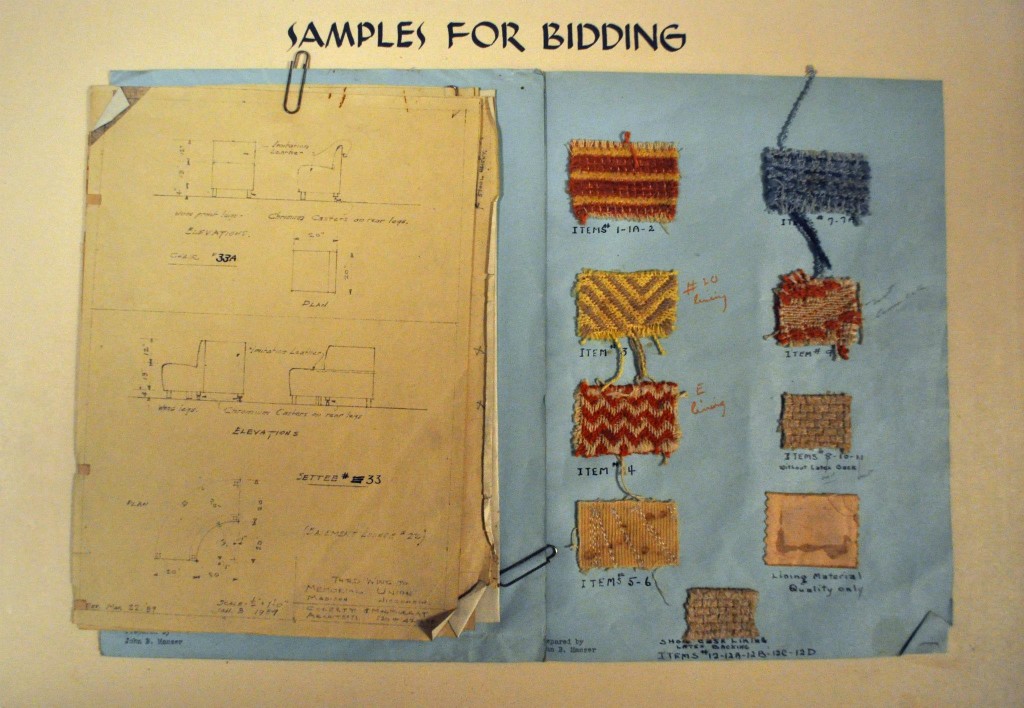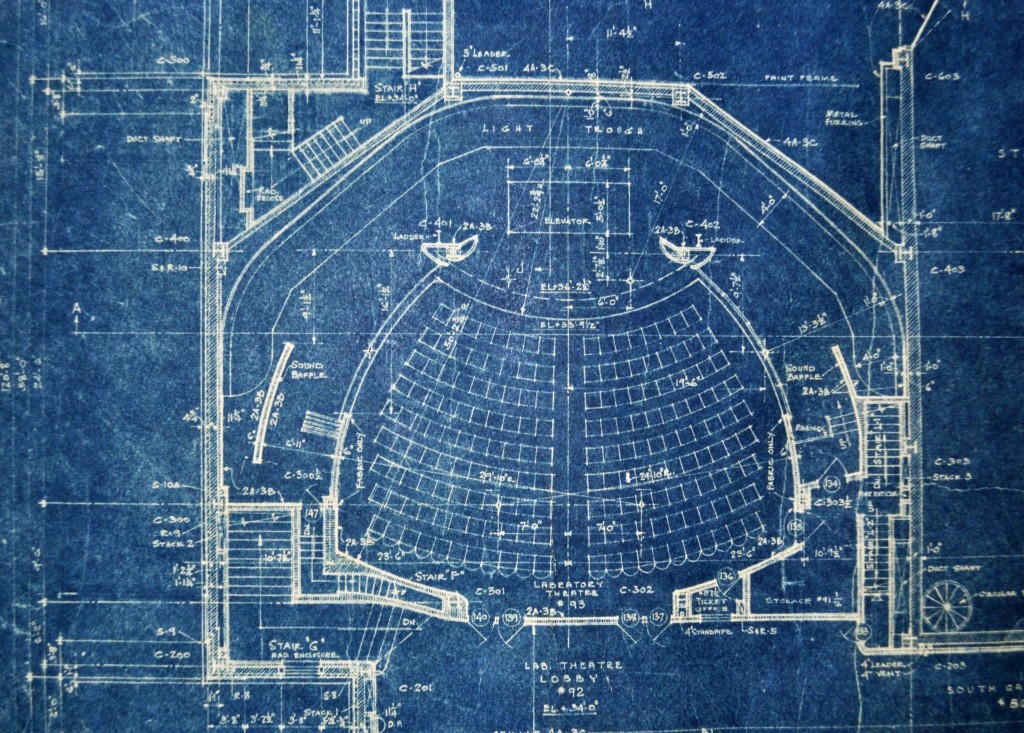 Jacklyn John, former project coordinator for the Memorial Union Reinvestment, said the best part about discovering the boards was seeing notes describing how the design process of 1937 mirrors the current renovation. "The Theater design process of 1937 was a collaborative, shared governance type process, just like it is today," said Jacklyn.
Staff have sent all of the design boards to the Wisconsin State Historical Society for preservation. And while the old carpet samples and swatches won't be the same fabric used in today's renovation, almost all of the Union's original furniture will remain. "We will be re-upholstering some furniture and pieces, but the real historic elements of the Theater are being preserved, protected and restored," said Jacklyn.