Happy 10th Birthday, Union South!
Happy 10th birthday, Union South! This year marks a decade since the rebuilding of our Union South. After razing the original building, the reconstruction completely transformed the look, feel and ambiance of this south campus destination. More than a decade ago, we bid farewell to the original concrete Union South, as it no longer met the changing needs of campus. Upon completion, the new and improved Union South was well-received by the campus and surrounding community, called a "south campus sensation" by an area journalist. In commemoration of the Union South we know and love today, we, at the Wisconsin Union, have compiled galleries highlighting the stark contrast between the original Union South and the 10-years-young version we currently enjoy.
Entertainment
The old Union South featured recreational game rooms for ping pong, foosball, pool and bowling. The bowling alley was made anew, and the lower level of Union South now also features a climbing wall, pool tables and video games in a space called Sett Recreation.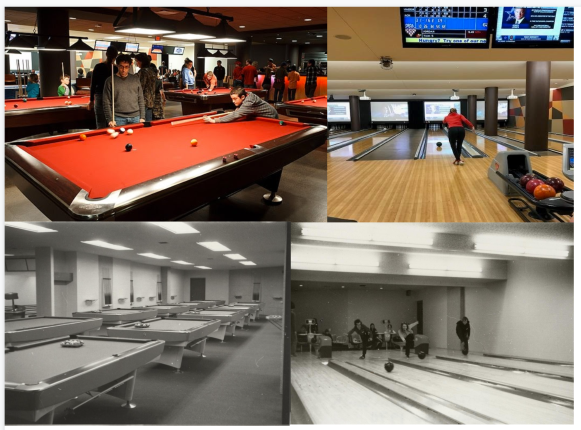 Dining and Interior
Dining in Union South has transitioned from cafeteria-style to a restaurant-like culinary experience with made-to-order options throughout the first floor. Union South currently features multiple restaurants ranging from Asian fusion cuisine at Ginger Root to pizza at Urban Slice. Our dining team also recently began piloting a new dining concept, called the South Cantina, which has a Southwest-inspired menu.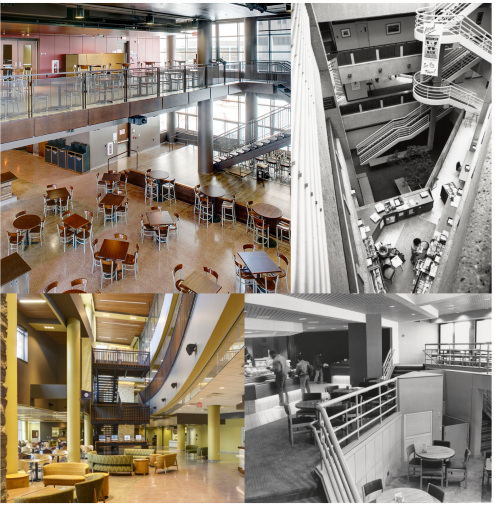 Exterior
Union South now boasts the warmth of wood and natural stone in place of the original building's austere concrete and brick. It also features numerous large windows that allow natural light to stream into the interior. The outside space surrounding the building also received a splash of color with the iconic sunburst chairs, which can also be found at its sister building, Memorial Union.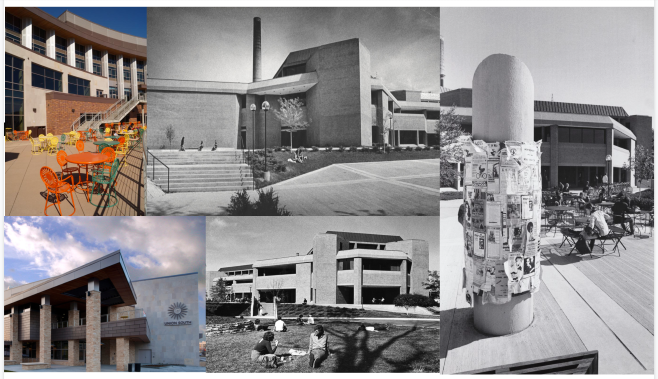 Entrance
Right as you enter the newer Union South, you can feel the change between it and the old building; the new entrance exudes a warmer, more inviting feeling, with its tall windows and mostly glass doors that lead to dining and study spaces. The addition of wood accents and soft lighting truly transformed the main entrance into a welcoming entryway.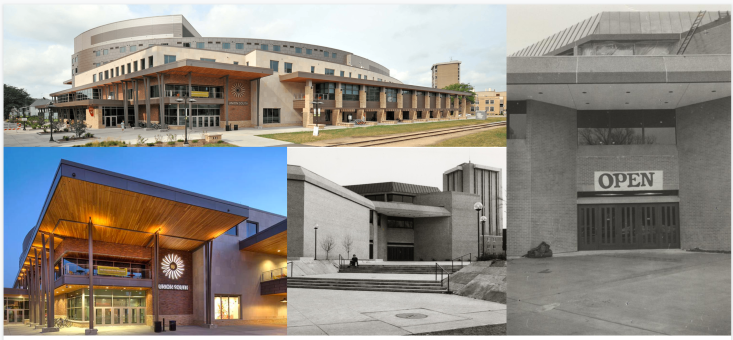 Fireplaces
The fireplaces of Union South create a homey atmosphere, providing a study and lounge spot dear to students, staff, faculty, and Wisconsin Union members alike. (Fun fact: The gentleman on the left in the bottom picture below is still part of our team! His name is Tim Gloeckler, and he works in facilities team.)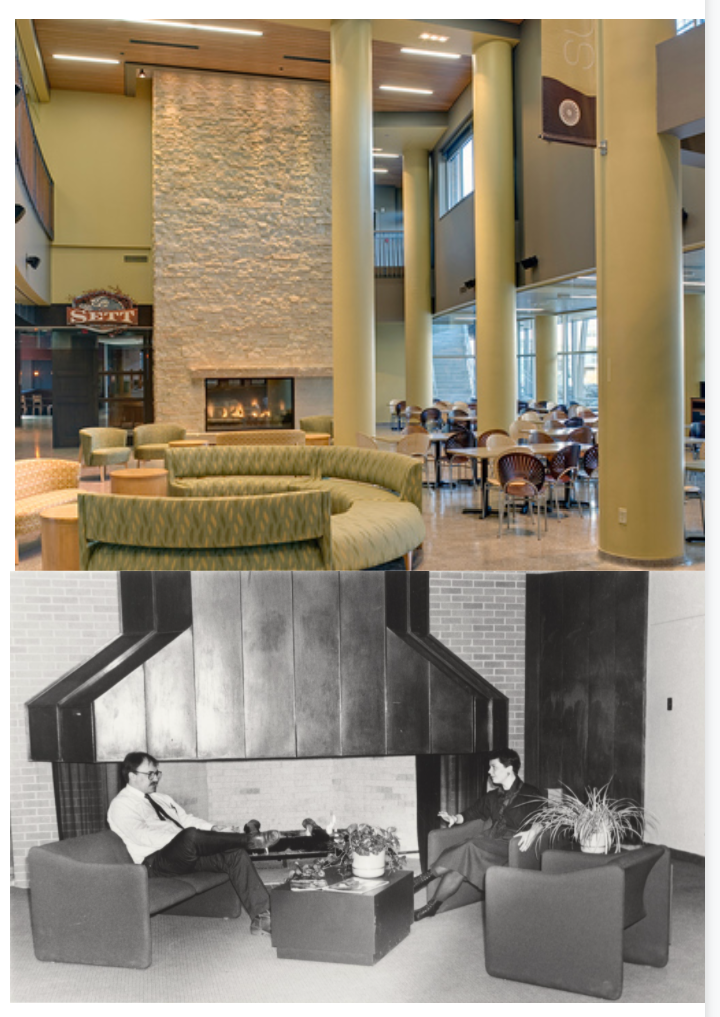 Bonus Gallery
Enjoy looking through this gallery compiled of photos from both the current Union South and the historical one!