From Student Employees to Full-Time Staff: Team Members Grow with the Union
You know that feeling: it's the end of an awesome day spent at the Terrace. You've enjoyed hours of delicious food from the Brat Stand, soaked up the sound of a great band from the UW Credit Union Terrace Stage and watched a beautiful sunset from the seat of a sunburst Terrace chair. But now it's time to head home, and all you want is to stay longer and keep the fun going.
It's funny, but the same thing happens when you work here! Individuals start working at the Wisconsin Union as a student, and after graduation, the energy and fun here draws them to continue growing as a staff member.
Take it from one of our top administrators – Susan Dibbell, deputy director of the Wisconsin Union, whose journey in our historic halls began her first year at UW–Madison when she got a student job in the director's office. It was there she learned about the Wisconsin Union Directorate (WUD) and her Union career journey began.
"I loved being a member of WUD and planning thought-provoking and relevant programs for the UW community," Susan says. "When I entered the college union field, I knew I wanted to someday return to the Wisconsin Union because of its commitment to programming and student development."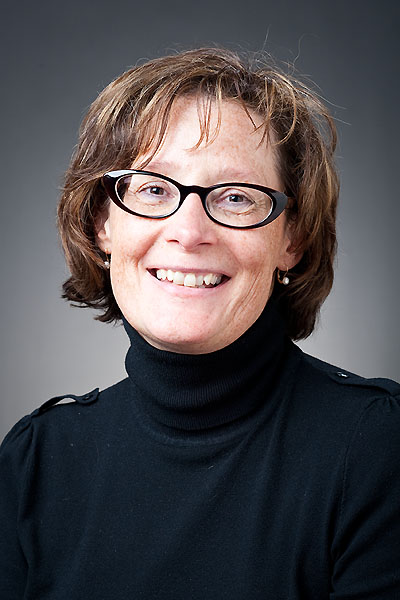 Returning to Madison a few years after graduation, Susan was the program director at Union South before serving as the first director of the Morgridge Center for Public Service and the assistant director for social education, eventually working to her current role on the leadership team.
The Wisconsin Union's unique energy and deep-rooted mission of empowering students outside of the classroom was a magnet that drew Susan in.
"No two days are ever the same here—it is a vibrant and fun place to work," she says. "I'm never bored and still interact with talented and dedicated students. As a student leader, I really could have an impact on campus life, and this all holds true today. Students at the Wisconsin Union have so many opportunities to make an impact."
Now she gets to make the experience that inspired her as a student possible for others, ensuring a space where current UW–Madison students have the opportunity to grow outside their comfort zones and learn through hands-on work.
"Working with other students and student organizations across campus opened my eyes to a variety of differing viewpoints," she explains. "I'm constantly learning. If you work at the Union and with students—you grow!"
One of the students Susan advised was Robin Schmoldt, current advisor of the WUD Film and Publications Committees, who also found her home at the Wisconsin Union during her first year at UW–Madison and never left!
"I came to UW-Madison as a first-generation college student, intent on a major in engineering mechanics and astronautics," Robin explains. "Unfortunately, advanced mathematics did not click for me, and I was not finding joy or satisfaction in my course work. Those early months felt very isolating. I had reached out to the WUD Music Committee because I was interested in booking a particular band, and I wound up finding a community, a sense of belonging, and a career path in student affairs."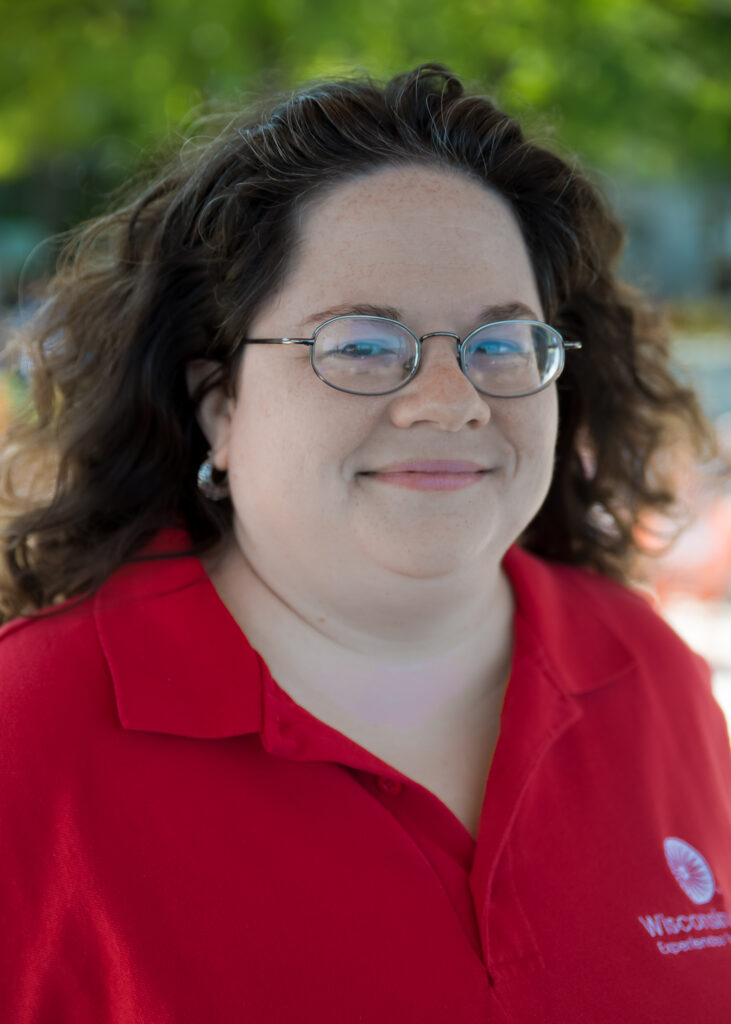 As a student, she led with WUD's All Campus Party events and was the entertainment director of Union South. And two weeks after graduating, she began her 25-years-and-counting postgraduate professional journey at the Wisconsin Union, holding roles such as: Mini Courses assistant director, Mini Courses acting director, art collection manager, Union South advance team core member, Union South program director and WUD program advisor.
This impressive path has allowed her to advise students on content and areas related to film, art, publications, multiculturalism, student performance, the Distinguished Lecture Series, late night events, outreach and more. To say that Robin has played a part in each facet of the Union's student leadership experience – as a student herself to a full-time employee now – is no exaggeration!
"As an undergrad, I experienced firsthand the difference that deep and challenging student leadership opportunities can make in students persisting to graduation," Robin says. "If I had not found a home at the Union, I am not entirely certain I would have made it to walk the stage. I am grateful to play a role in offering students a myriad of opportunities for exploration and self-discovery in a wide array of content areas."
Inspired by the deep impact the Wisconsin Union had on her own trajectory and college experience, Robin hopes to foster the same experience for students looking for their campus home.
"We are deeply rooted in the Wisconsin Idea, and the time and resources we invest in working with students now – as patrons, employees, and student volunteers – pays a lifetime of dividends as these students go out into the world and apply their learning," Robin says. "The work we do matters on both a day-to-day and a long-term basis."
Even with 25-plus years of experiential learning with student affairs work behind her, Robin is still excited to learn more. While continuing her work at the Union guiding students of the WUD Film and Publications Committees, Robin has also had the opportunity to simultaneously pursue her Master of Science in Education, specializing in student affairs administration!
We are always looking to grow our Union team and introduce new faces to a space where they can change lives, make fun happen, be creative and feel supported. Robin and Susan aren't the only ones who have found their home here at the Wisconsin Union – it could be yours, too!
Interested in joining our team – as a full-time, part-time, or student employee? Visit union.wisc.edu/jobs to apply for open positions!