Governor's Chief of Staff Brings Wisconsin Union Skills to the Capitol
Ten years ago, Maggie Gau '09 spent many mornings opening the doors to the Memorial Union as it welcomed its first guests of the day. Now, she arrives at the Wisconsin State Capitol each day as the chief of staff for Wisconsin Governor Tony Evers.
Growing up in Wausau, Wis., Maggie knew she was going to be a Badger from a young age. But, she also knew that, to make this dream possible, she would need to work while she pursued her higher education at the college of her dreams.
This need led her to her first job at the Wisconsin Union: team member at the Badger Market at Memorial Union. After serving customers there, she took on a new position at the Union as a building manager her sophomore year.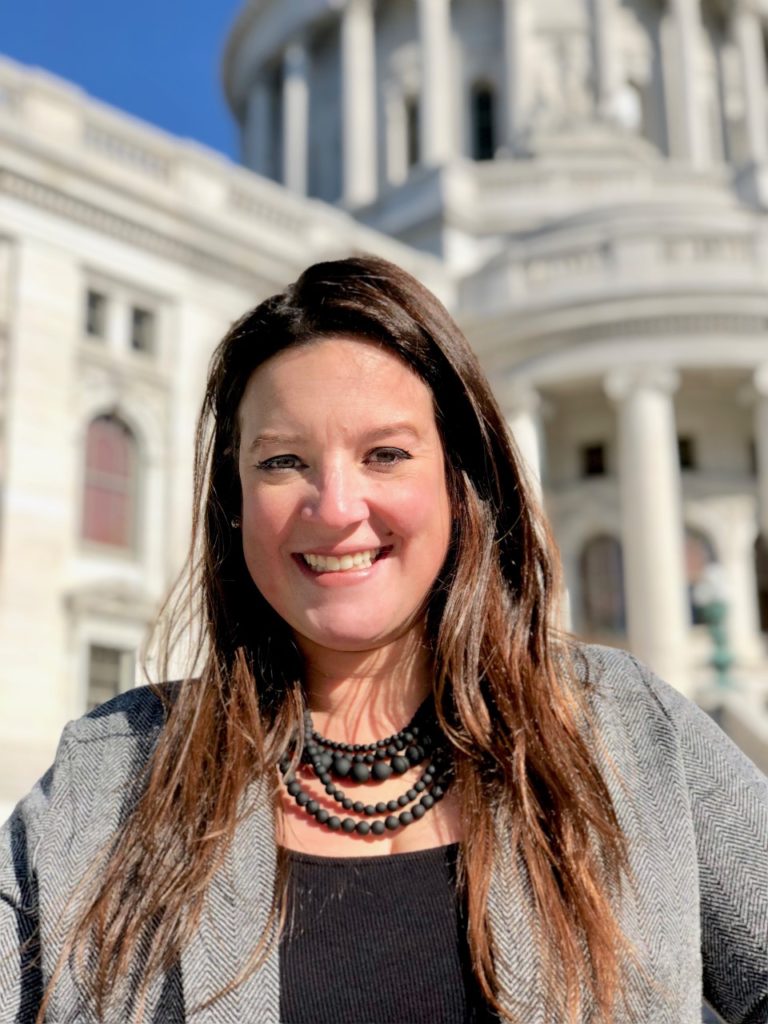 In the new role, Maggie found herself immersed in everything the Union has to offer and in the Union operations practices that help Memorial Union and Union South run smoothly. Wisconsin Union building managers work to ensure safe use of Union facilities; explain policies and procedures to customers, as needed; and provide audiovisual support for meetings. Successful building managers are skilled decision-makers, strong leaders and excellent communicators that help make experiences for a lifetime possible at the Union.
"The Union is truly the epicenter of campus," Maggie said. "It is where music, culture and food come together. It really was the best of all worlds."
Maggie recalls many times during which she helped troubleshoot issues for large events and assisted with emergency responses, such as guests' medical needs. Along the way, Maggie gained valuable, transferrable skills that she continues to use today. In fact, not long after graduating, she applied those skills, especially the ability to approach difficult situations with confidence, while serving as the deputy political director on former President Barack Obama's 2012 re-election campaign.
"It was a tremendous amount of responsibility that was entrusted in us as building managers," Maggie said. "And I think that responsibility and being able to troubleshoot in real-time and do crisis management when something goes awry, it really was great experience at such a young age."
In her current role with the Governor's Office, she brings together her degree in political science and her experiences at the Union to address challenging situations. Maggie says that many of the leadership, problem-solving, customer service and communication skills she uses today were honed at the Union.
"At the Wisconsin Union, you had to learn to listen, you had to learn to communicate and you had to build relationships," Maggie said.
She continues to be a leader that does the best she can for those she serves at the Wisconsin State Capitol. This talented Badger also still finds time to cheer on Badger athletes and sing her heart out to "Varsity."
"Take advantage of all the opportunities you have. Get a job on campus," Maggie offered as advice to current students. "Join an organization. And live in the moment."
To learn more about the Wisconsin Union, including available student jobs, visit union.wisc.edu/jobs.