Give More on Giving Tuesday: A Season of Generosity
Amidst the flurry of Thanksgiving Thursday, Black Friday, and Cyber Monday, it's easy for the holiday season to become a time of receiving. However, in 2012, a global generosity movement known as Giving Tuesday was introduced to shift the focus from what we can get to what we can give. This tradition encourages us to think beyond ourselves and make a meaningful difference in the lives of others.
Originally initiated to kickstart the holiday season with acts of generosity and kindness, Giving Tuesday has grown in popularity and has inspired countless philanthropic institutions to create opportunities for meaningful contributions to their causes.
At the Wisconsin Union, Giving Tuesday aligns perfectly with our core mission of creating lifelong connections on campus, one person at a time. Since our inception, we've been dedicated to providing an unmatched membership experience through cultural panels, keynote speakers, art exhibitions, live concerts, and a plethora of events and activities. Even in the face of the COVID-19 pandemic, the students of our programming board, the Wisconsin Union Directorate (WUD), worked tirelessly to create engaging online alternatives for our members. These events are crucial in building the lifelong relationships that we hold dear at the Wisconsin Union, and it's all made possible through your support.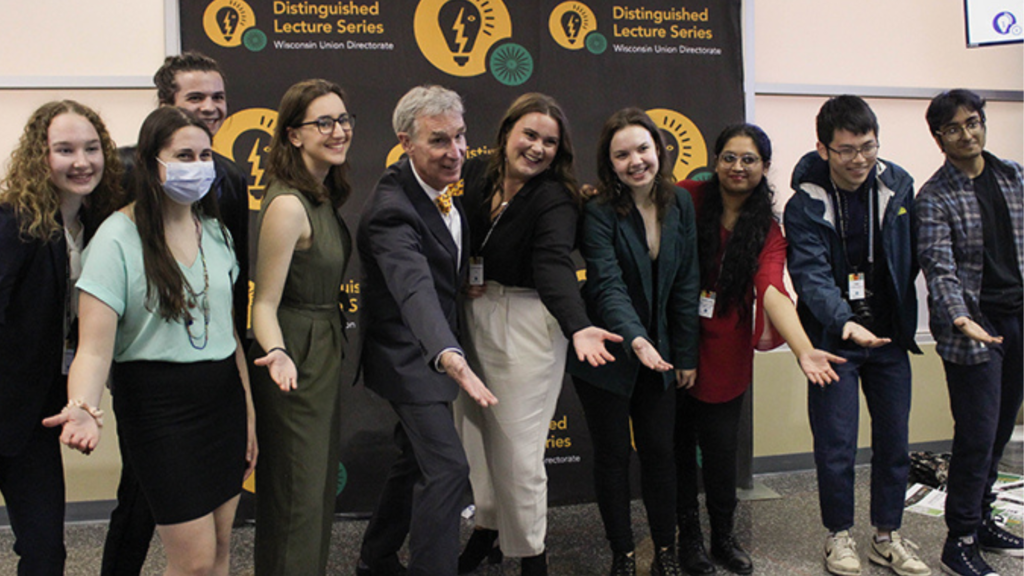 Your generosity allows the Wisconsin Union to provide essential financial aid to WUD students who rely on this subsidy, especially during these challenging times, to sustain their online programming and learning. WUD's dedicated students invest countless hours crafting creative events for everyone to enjoy, from virtual music festivals to discussions with thought leaders. In recognition of their contributions to the UW community, some student leaders are awarded a stipend that covers part of their tuition and provides them with $50 for monthly food expenses. This stipend is made possible by the Undergraduate Student Success Fund, primarily funded by donations from Wisconsin Union members. (Notably, this year, Undergraduate Student Success Fund donations are being matched with a challenge grant from the Wisconsin Union Association Trustees, up to $10,000!)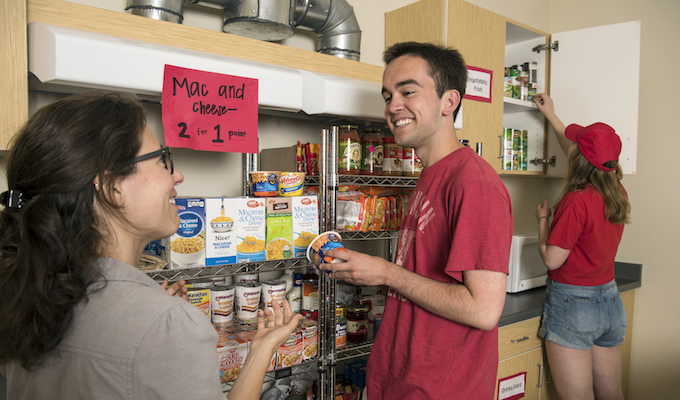 In fact, a significant portion of the financial aid offered to students by the Wisconsin Union relies on our members' generosity. This encompasses not only the Undergraduate Success Fund but also funds available to all students, such as the Campus Food Access Fund. The Access Fund is a need-based program that assists students experiencing food insecurity by providing a $75 food stipend to those in need. It also helps purchase food in bulk for the Open Seat Food Pantry. Your contributions to such funds help ensure that students can put food on their tables, which can make the difference between staying in classes and graduating or facing additional hardships.
The Wisconsin Union has a long history of supporting students in every way possible, whether through vibrant events, networking opportunities, or vital financial aid. We value every student who walks through our doors, just as we value each member.
This Giving Tuesday, we ask our friends and members to consider contributing to the Undergraduate Student Success Fund, the Campus Food Access Fund, or any of the various funds that offer extensive support to students on our campus. To learn more about the priorities supporting students, visit https://students.wisc.edu/make-a-gift/. As this giving season begins on November 28, let's start strong and make a meaningful difference. Your generosity can transform lives and ensure that the Wisconsin Union remains a place where students can thrive and make lasting memories.