Fudge Bottom Pie: A Timeless Story of a Pie and the People who Love it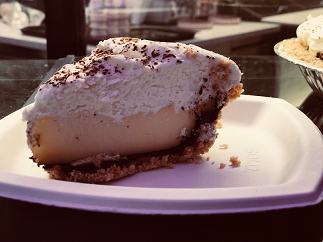 Once upon a time in a place not so far away and a time not so long ago, a pie that would become legend and would be loved by millions debuted at Memorial Union.
Some say that Fudge Bottom Pie was created by a University of Wisconsin-Madison Residence Halls chef. Others say it was a Wisconsin Union creation that debuted in 1945 in Memorial Union. While its origin is debated, its deliciousness and the community's love for it is not.
"I would say the magic of the pie exists on a couple levels," said Carl Korz, associate director for dining and hospitality services at the Wisconsin Union. "All the components are great on their own: buttery graham cracker crust, rich fudge, creamy vanilla custard, and real, cold whipped cream with chocolate shavings. With all four in one bite? Just classic."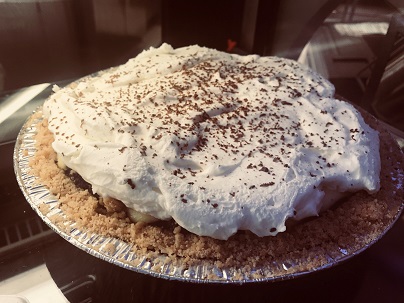 With so much to love, everyone has a favorite part of Fudge Bottom Pie. But it's the combination of its lovely layers coming together that has the community purchasing this pie from the Wisconsin Union for decades.
Whole pies are always available to order. You can purchase a whole pie by calling the Daily Scoop at (608) 262-5959 and asking to speak with the manager or supervisor on duty.
Thank you to all of you who have shared in the Union's love for this culinary creation that's been part of the Union experience and area family gatherings for decades. Without a doubt, this is a love story of people and pie that will continue for generations to come
To learn more about the Wisconsin Union's dining experiences, visit union.wisc.edu/dine.