What's New This Fall at the Wisconsin Union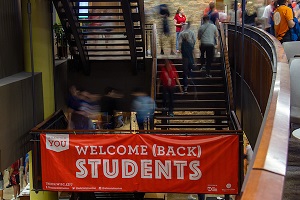 We blinked, and suddenly it's August already, which means September is right around the corner. We've had a blast making memories to last a lifetime with family and friends at the Wisconsin Union, from soaking up the sun and summer vibes on the Memorial Union Terrace to trying tasty meals and ice cream from our diverse dining options. The start of fall can always feel a little bittersweet, but the fun doesn't stop when the calendar flips to September. The Wisconsin Union is here for you with events, activities, foods and more to keep you entertained all year long.
Union Operations
Beginning Sept. 3, Union buildings will return to their usual academic year hours:
Sunday-Thursday: 7 a.m.-midnight
Friday-Saturday: 8 a.m.-1 a.m. for Memorial Union, 7 a.m.-1 a.m. for Union South
Last year, COVID-19 had us limiting entry to our buildings Union South and Memorial Union to University of Wisconsin-Madison students and staff. This year, however, we currently anticipate that our buildings will remain open to all of our Wisconsin Union members and their guests. (Not a member? Learn about becoming a member here: union.wisc.edu/get-involved/become-a-member.)
We expect the Memorial Union Terrace to be open until late fall, so no need to worry that August is your last time to bask in the Terrace season vibes. Bring your friends, family, work or homework and take in views of colorful, falling leaves from the comfort of a sunburst Terrace chair.
Dining
We are excited that Saffron will open for the fall semester, after taking a brief hiatus over the summer months. Saffron offers authentic, customizable Mediterranean street food that's perfect for a quick lunch in between classes or hanging out on the Terrace. Build your own bowl or pita from start to finish, with your choice of base, house-made spread, protein, side and sauce. Choose from delicious options such as house-made falafel and chicken shawarma, just to name a couple.
This year, Saffron will be located in der Stiftskeller in Memorial Union and will be open Monday through Friday from 11 a.m. to 3 p.m., beginning Sept. 8. Check out the full mouthwatering menu here. 
Harvest Grains, located in Union South, will also reopen this fall. The menu features hearty sandwiches, soups and salads. We strive to use locally sourced ingredients. Check out the Harvest Grain menu here. 
In addition to these returning favorites, other Union dining options will be open for you to enjoy. Memorial Union's other dining options include der Rathskeller, Strada, Carte, the Daily Scoop, Peet's Coffee, der Stiftskeller and Badger Market. In Union South, stop by the Sett, South Cantina, Ginger Root, Prairie Fire, the Daily Scoop and Badger Market. Trust us—your taste buds will thank you later.
Sett Recreation
Grab your friends, family, coworkers or classmates and head on down to Sett Recreation, located underneath the Sett Pub in Union South, for bowling, climbing and billiards. We are thrilled that Sett Recreation will be open once again after being closed since March 2020 due to COVID-19. Sett Recreation offers fun for all ages and skill levels. You definitely won't want to miss out on these fun indoor adventures.
In-Person Programming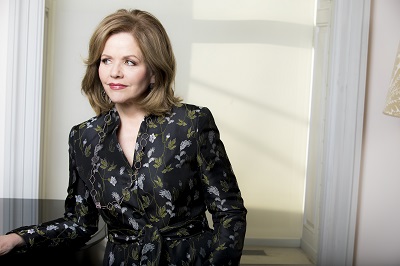 It's the moment we've all been waiting for: in-person programming has returned to the Union! Attend a Wisconsin Union Theater performance, create a masterpiece with Wheelhouse Studios, or rent Outdoor UW recreation equipment to enjoy the outdoors. Join us for these events and activities and so many more this fall. Keep up to date on all upcoming events by visiting the Union events calendar.
Health and Safety
As of Aug. 5, face coverings are required indoors in accordance with the campus-wide mask mandate. Our Union staff continues to sanitize and clean tables and chairs continuously throughout the day and before our buildings open. We will continue to monitor and follow university guidelines.
---
Join us at Memorial Union and Union South this fall for delicious food, in-person events and activities and great memories that will warm you up even when the weather grows colder.