Celebrating Our Graduating Wisconsin Union Interns
Spring brings the return of wonderful things to the Wisconsin Union – brightly colored Terrace chairs, sunny weather and live outdoor music. But, behind the scenes, it also means it's time to say farewell to our wonderful graduating student interns as they embark on their next journey (and come back to visit us later!). As hard as it is to see them go, we are so excited for their next adventures. Join us as we celebrate two of our student interns in the Marketing, Communications and Membership office!
Annika Carter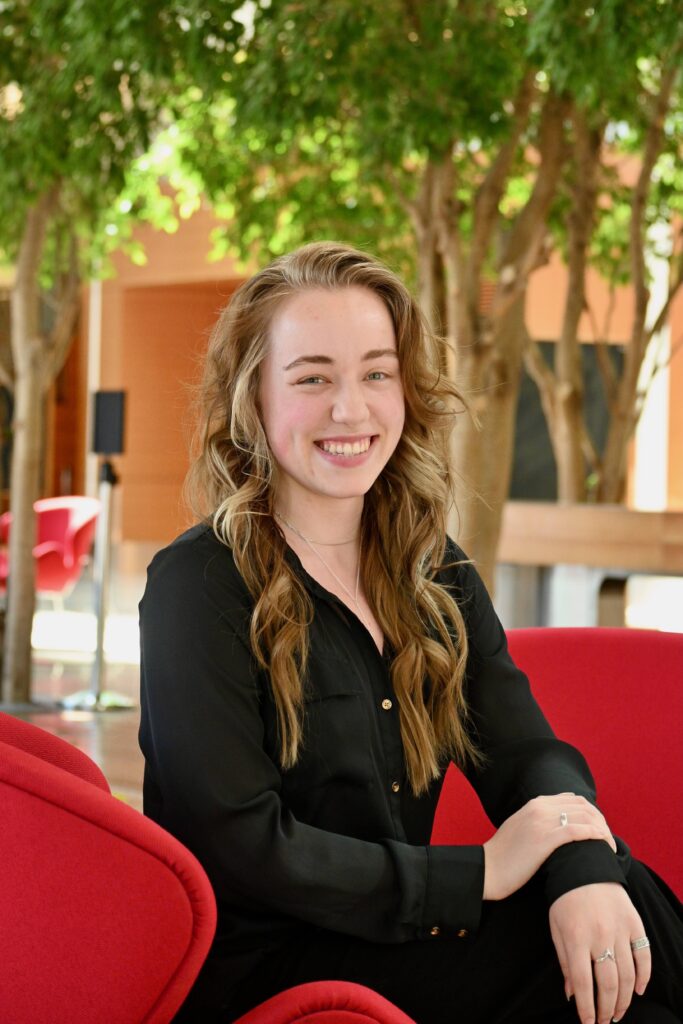 Coming to the University of Wisconsin–Madison from her hometown of Fort Atkinson, Wisconsin, Annika has been one of our graphic design and photography interns for over two years.
"Being a transfer student in the middle of a pandemic makes it a bit tricky to feel at home on campus but this internship made up for that difference," she says. "The entire staff has made me feel welcome and supported, and I have enjoyed getting to know all the interns, some of whom are now my closest friends."
Annika says she's loved the variety of projects that she has gotten to work on – especially since she is majoring in graphic design – but her favorite has been the annual T-shirt designs she crafted for Welcome Week, the week where students are welcomed back to campus in the fall.
"The Wisconsin Union is unique in its range of projects – it's almost unheard of to be able to design everything from brochures to GIFs to water bottles," Annika says. "I truly feel prepared to take on any job after I graduate thanks to my experiences here. Plus, it's just been really fun!"
Her go-getter personality and creativity has been such a wonderful contribution to the team, and we are so lucky to have had her on our team for the past few years.
"Not once have I seen Annika shy away from a challenge or new opportunity," says Tamsin Ford, Wisconsin Union creative manager. "She is such a talented designer and photographer, but I truly admire her determination to dive right in and learn as she goes – you just know anything she does will be done with care to the highest standard."
Emily Siderits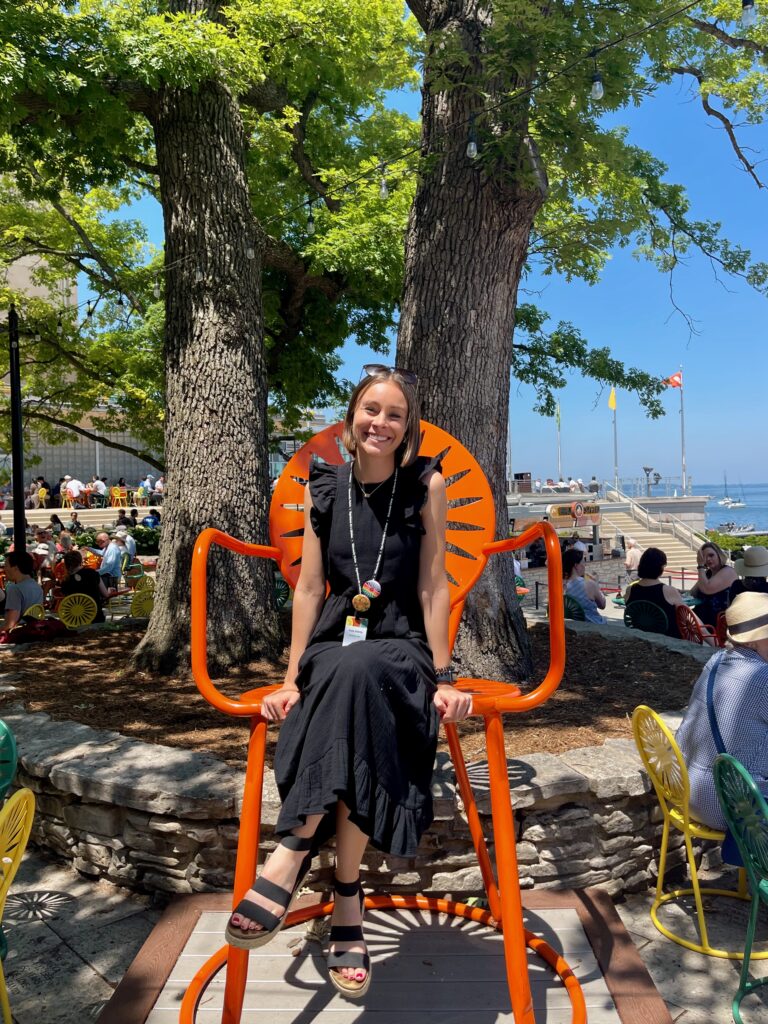 From her first role as marketing and social media intern to her promotion to marketing student supervisor, Emily has been a part of the Wisconsin Union team since October 2020.
"Unlike other internships, my internship with the Union has introduced me to so many different areas of marketing and communications in addition to my typical social media responsibilities," Emily says. "One day I'll be writing a press release for Winter Carnival or a long-form journalism piece, and the next I'll be setting up a new student email series or capturing photos of rainbow Terrace chairs. I love that I not only get to wear multiple hats but also lead high-level projects; my creativity and capabilities are trusted a lot for a student intern."
The soon-to-be grad – receiving her degree in marketing, management and entrepreneurship alongside a certificate in Spanish studies – fondly remembers the preparations for the annual return of the Terrace as her favorite project.
"I love being in on the secret and seeing our community's reaction on social media after the opening announcement," Emily says. "Between my time in marketing at the Union, visiting with family when I was younger, and being a student, the Terrace holds so many memories for me."
Another highlight of her time interning with the Union has been crafting a "What color Terrace chair are you?" quiz on Buzzfeed that was featured by Channel 3000 in 2020. But her favorite part of her internship?
"The people!" she exclaims. "Isabel Finn, my supervisor, deserves a special shoutout for making my internship so impactful and memorable (you're the best, Isabel!), but everyone I've worked with has made semester after semester and summer after summer so special. The community truly is the reason I've stayed with the Union for nearly three years. There's always something fun going on in the Marketing/Communications office, and I've always felt my work is incredibly appreciated."
After graduation, Emily will be saying goodbye to Wisconsin (and her hometown of Pewaukee) and setting off for a job at a marketing agency in Minneapolis, and we couldn't be more excited for her!
These are just a few of the talented student interns – read about the incredible work of one of our graduating Terrace Views student writers and Wisconsin Union interns here.

Interested in internship or job opportunities with us? Check out our current openings here.